Advancing Science: Pharma & CRO Conference
Speakers: Espy Anguiano, PhD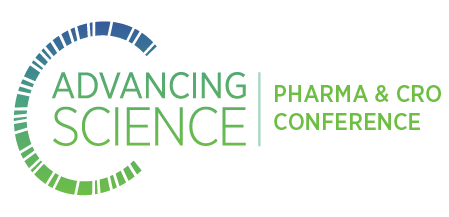 Spatial Biology GeoMx DSP Best Practices Town Hall and Workshop
05 MAY | 09:00 – 13:30 BST
Novotel | London, UK
Workshop Overview
Join NanoString for the continuing Advanced Sciences Series -The Spatial Biology GeoMx DSP Best Practices Town Hall and Workshop.
The first in-person event focused on Pharma and Contract Research Organizations (CROs) and held in conjunction with Oxford Global's Biomarker UK conference. Both current GeoMx DSP owners and interested Biopharma and CROs are invited.
Town Hall and Workshop Takeaways:
Learn about experimental design considerations and approaches from CRO experts.
Participate in a collaborative Town Hall session and Working Lunch* to shape a GeoMx DSP Best Practices Framework to guide successful execution of spatial biology studies.
Join the multidisciplinary working group that will take learnings from the Town Hall into a collaborative publication as an outcome of the meeting.
Program Agenda
Time (BST)
TITLE
Speaker/MODERATOR
08:30 – 09:00
Registration
09:00 – 09:10
Welcome Remarks, Agenda Overview, Town Hall and Workshop Goals
Leslie Abad
Assoc Dir Global Pharma and CRO Market Development, NanoString
09:10 – 10:10
Expert Approaches to Design and Execution of GeoMx Studies in CRO Laboratories
Alban Bessede, PhD
Chief Executive Officer, Explicyte
Kelly Hunter, PhD
Chief Scientific Officer, Propath UK
Corinne Ramos, PhD
Director of R&D, ImaBiotech
10:10 – 10:30
Break
10:30 – 11:30
Pharma Perspectives on GeoMx Experimental Design and Execution
*Speakers to be announced
11:30 – 11:50
Break
11:50 – 12:10
Development of a Best Practices Framework to Guide Successful Generation of High-Quality, Usable Data from Spatial Biology Studies
Espy Anguiano, PhD
Scientific Market Development Director– BioPharma, NanoString
12:10 – 12:30
Town Hall
Public comments on content development and guidance needs for a Best Practices Framework, (including pre-conference public comment submissions)
Moderated by Espy Anguiano
Scientific Market Development Director– BioPharma, NanoString
12:30 – 01:30
Workshop (working lunch)
Next Steps for continued collaboration and editorial/guidance publication with interested participants
Moderated by Espy Anguiano
Scientific Market Development Director– BioPharma, NanoString