Characterizing Late-Onset AD Models Using Spatial Whole Transcriptome Analysis
Speakers: Kit Fuhrman, PhD, NanoString Technologies & Gregory Carter, PhD, The Jackson Laboratory
Join NanoString and Jackson Laboratories to learn more about the latest spatial assay available now for shipment, the GeoMx® Mouse Whole Transcriptome Atlas. Spatially resolve the whole transcriptome to reveal the tissue architecture and underlying function in genetically modified mouse models.
Dr. Kit Fuhrman, GeoMx RNA Assays product manager will provide and overview of the NanoString technology employed in both the nCounter and GeoMx Digital Spatial Profiler for bulk and spatial profiling. Followed by Dr. Gregory Carter, Associate Professor, The Jackson Laboratory, who will describe his work using the pre-commercial GeoMx Mouse Whole Transcriptome Atlas in late-onset Alzheimer's Disease as part of the Model Organism Development and Evaluation for Late-onset AD consortium (MODEL-AD).
Alzheimer's disease (AD) is a debilitating neurodegenerative disorder affecting nearly 50 million patients worldwide, with no effective treatment currently available. Although the vast majority of cases are late-onset AD (LOAD), current animal models do not fully recapitulate LOAD and thus are not ideal for the development of therapeutics. The Model Organism Development and Evaluation for Late-onset AD consortium (MODEL-AD) is charged with creating, defining, and distributing novel mouse models of LOAD carrying human-relevant risk factors for broad use. MODEL-AD has created a mouse strain carrying a humanized Aβ1-42 in the mouse App gene as well as two of the strongest genetic risk factors for LOAD: a humanized ApoE knock-in mutation and an R47H point mutation of the Trem2 gene (B6.APOEe4/Trem2*R47H/hAβ).
Utilizing a precommercial version of nanoString's GeoMx® Mouse Whole Transcriptome Atlas (WTA) content, we analyzed the entire mouse transcriptome throughout the cortex and hippocampus of the B6.APOEe4.Trem2*R47H/hAβ mouse strain at multiple time points (12-16 months of age).
Formalin fixed, paraffin embedded mouse brains were prepared and cut to a thickness of 8 microns. Slides were stained to visualize amyloid beta, microglia and nuclei.
Gene expression differences were observed between the B6.APOEe4/Trem2*R47H/ hAβ mice and C57BL6/J controls, specifically near AD-like pathology, as well as between different brain regions.
The WTA platform provides the opportunity to examine the relationship between pathology and gene expression within a tissue section. We have assessed a novel mouse models of LOAD at young and advanced ages using a novel NanoString WTA platform. We identified that mouse models expressing combinations of LOAD risk variants exhibited AD-relevant signatures. These findings provide a means for measuring all gene activity in tissue sections, across brain regions and ages, and to map where disease-related changes in expression are occur. This technology will enable MODEL-AD to understand the underlying biological mechanisms of AD.
For Research Use Only. Not for Use in Diagnostic Procedures.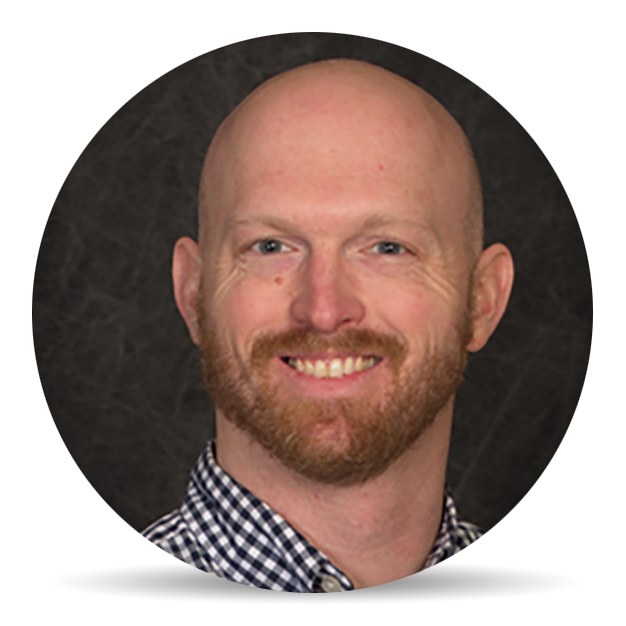 Kit Fuhrman, PhD
Sr. Product Manager, RNA Assays
NanoString Technologies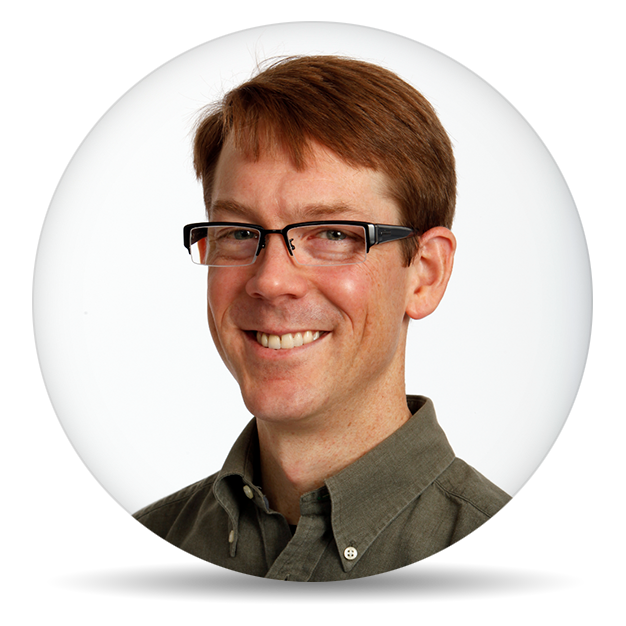 Gregory Carter, PhD
Associate Professor
The Jackson Laboratory