Speakers: Drs. Nicola Mason, Melissa Chambers, Steven Dow, Amy Leblanc, Troy McEachron
Symposium
Date: Tuesday, July 13, 2021, 8:00 AM (PDT)
Abstract:
Dog Days of Summer- A Panel Discussion on Comparative Canine Oncology
A person can learn a lot from a dog, living each day with unbridled joy, seizing the moment, selflessness, endless friendship and loyalty. Beyond these lessons though we have so much more to learn from our pet dogs including valuable lessons on Cancer. Cancer in fact is the leading cause of death in dogs, with one in four developing the disease in his or her lifetime; in comparison for humans, it's one in three. Canine tumors often share multiple characteristics with human cancers, including responses to specific therapies. These naturally occurring cancers in animals allow us to further understand cancer in people and vice versa creating the burgeoning field of Comparative Canine Oncology.
In this panel discussion, we will meet with world-leading veterinary oncologists alongside human oncologists and members of the NCI's Cancer Moonshot program to discuss how Comparative Canine Oncology is being used to save canine lives and improve treatments and clinical trials for human studies.
Learn more about:
Top cancer challenges that canines and man are tackling together
Key research within the field of comparative oncology
How lessons are being translated to benefit human and canines
The creation of the NanoString Canine IO Panel
Moderator: Peter C. Adamson, MD
Global Head, Oncology Drug Development
& Lead Pediatric Innovations Group, Sanofi, Inc.
Dr. Peter C. Adamson is the Global Head, Oncology Drug Development & Lead Pediatric Innovations Group, Sanofi, Inc., and past chair of National Cancer Institute (NCI) supported Children's Oncology Group. For almost 10 years prior to joining Sanofi, Adamson chaired the Children's Oncology Group, an NCI-supported international consortium of more than 220 centers that conduct clinical-translational research, including large-scale clinical trials, in children and adolescents with cancer. Adamson is board certified in hematology/oncology and clinical pharmacology. He was appointed by President Obama to the National Cancer Advisory Board, where he continues to serve. Adamson also served on the blue-ribbon panel for the Beau Biden National Cancer Moonshot Initiative. Prior to joining Sanofi in May 2020, Dr. Adamson held multiple positions at the Perelman School of Medicine at the University of Pennsylvania where he was professor of pediatrics and pharmacology and held the Alan R. Cohen Endowed Chair in Pediatrics at Children's Hospital of Philadelphia.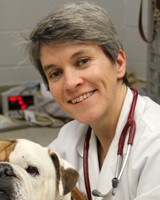 Nicola Mason, BVetMed, PhD
Professor of Medicine & Pathobiology,
University of Pennsylvania School of Veterinary Medicine
Dr. Nicola Mason is a Professor of Medicine and Pathology at the University of Pennsylvania where she runs a translational research laboratory with a focus on developing next-generation autologous and allogeneic cell-based therapies including CAR-T cells for evaluation in dogs with spontaneous cancer. Dr. Mason leads a multi-institutional clinical trial evaluating the safety and efficacy of a recombinant Listeria to prevent metastatic disease in dogs with osteosarcoma. She also leads the coordinating center for Canine Cancer Immunotherapy Trials as part of the Cancer Moonshot program. She received her BVetMed from the University of London and a Ph.D. in Immunology from the University of Pennsylvania.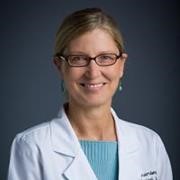 Melissa Chambers, DVM, MD
Professor of Neuroscience, Diplomate of the
American Board of Neurological Surgeons
University of Alabama
Dr Melissa Chambers is a Professor of Neurosurgery at the University of Alabama at Birmingham (UAB) where she focuses on Comparative Oncology and Genomics research. As a veterinarian and neurosurgeon, Dr. Chambers is a strong proponent of the One Health Initiative, an effort to improve animal and public health worldwide and strengthen medicine by working together. She is founder of the Alabama Comparative Oncology Network, principal investigator of the Southeastern Comparative Oncology Network, and founding member of the Comparative Brain Tumor Consortium at the NCI Center for Cancer Research. Dr. Chambers is also principal investigator of "CANINE", a canine immunotherapy trial studying genetic similarities and therapies of brain tumors in both people and pets. Dr. Chambers earned her Bachelor's and Doctor of Veterinary Medicine degrees from Auburn University, her M.D. degree from UAB, and she completed her neurosurgical residency at Vanderbilt University Medical Center.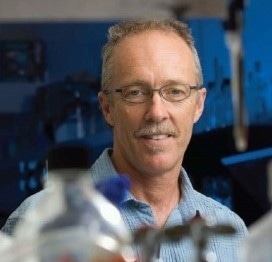 Steven Dow, DVM, PhD
Professor of Immunology,
Director of the Center for Immune and Regenerative Medicine
Colorado State University
Dr. Steven Dow is a professor in the Department of Clinical Sciences of Colorado State University, where he is also the director of the Center for Immune and Regenerative Medicine. His research focuses on stem cell therapy and regenerative medicine treatments for diseases of humans and companion animals, including chronic organ failure and chronic bacterial infections. He directs a research program in tumor immunology/immunotherapy and tumor vaccines at the Flint Animal Cancer Center. Dr Dow received his D.V.M. from the University of Georgia, and he holds a Ph.D. in comparative pathology from the Department of Microbiology, Immunology and Pathology at CSU.
Amy Leblanc, DVM
Director of the Comparative Oncology Program
NCI/NIH
Dr. Amy LeBlanc is a board-certified veterinary oncologist and Director of the CCR Comparative Oncology Program at the National Cancer Institute, NIH. In this position, she directly oversees and manages the operations of the Comparative Oncology Trials Consortium (COTC), which designs and executes clinical trials of new cancer therapies in tumor-bearing pet dogs. Dr. LeBlanc has a strong interest in animal modeling for development of new cancer drugs and imaging agents, and identification of imaging biomarkers, development and optimization of PET imaging hardware and imaging protocols. Dr. LeBlanc is a graduate of Michigan State University, holding both B.S. and D.V.M. degrees. She completed a rotating internship in small animal medicine and surgery at Texas A&M University and a residency in companion animal oncology at Louisiana State University.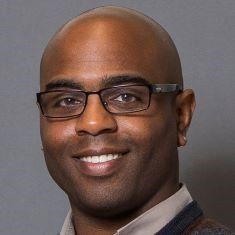 Troy McEachron, Ph.D.
Investigator, Pediatric Oncology Branch
NCI/NIH
Dr. Troy McEachron is an Investigator in the Pediatric Oncology Branch at the National Cancer Institute. He leads the Integrated Solid Tumor Biology Section where the research primarily focuses on the molecular and cellular dissection of the osteosarcoma microenvironment to identify actionable therapeutic targets as well as understanding how the osteosarcoma genome influences the surrounding microenvironment in a non-cell autonomous manner. He earned his doctorate in Molecular and Cellular Pathology from the University of North Carolina at Chapel Hill. He completed postdoctoral fellowships at St. Jude Children's Research Hospital and at the Translational Genomics Research Institute.
For Research Use Only. Not for use in diagnostic procedures.