Merck Technology Symposium
Location:
Long Branch, NJ
,
United States
Ocean Place Resort – Long Branch, NJ
*Hybrid Format
Event Overview
This year's 26th Annual Merck Technology Symposium is expected to draw over 800 in-Person Scientists and an additional 1200 Virtual Merck Scientists from Development through Clinical Divisions across the company. The meeting will be organized around several tracks illustrating the various ways that technologies are facilitating scientific decision-making at Merck. There is a mix of open format talks (a combination of cleared Merck lectures and posters from Merck scientists, and content from vendors and other external collaboration partners), as well as Merck-private lectures and posters.
2022 Presentation and Poster Topics
Building Capabilities for Modalities and Platforms
Automation and Robotics to Enable Drug Discovery, Development, and Supply
Building Data Science @ Merck, from R&D through Supply Chain and Corporate Brand improvement and enhancement
Accelerating Drug Discovery, Development, and Supply Support through Leveraging in silico, in vitro, and in vivo Models
A Better Look: Combining Breakthrough Technologies Across Imaging AI, Chemistry, & Biology for Novel Therapeutic Interventions and Driving Decisions
Innovations in Manufacturing Through Flexible and Continuous Approaches
NanoString Platinum Sponsor Presentation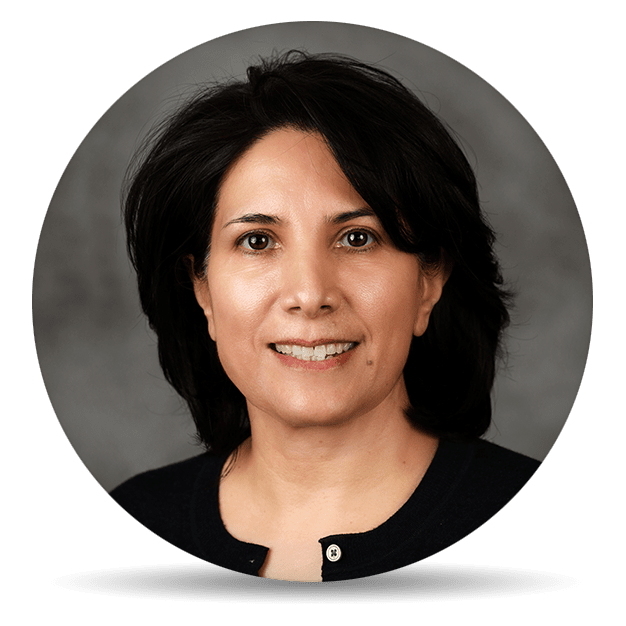 Track: A Better Look: Combining Breakthrough Technologies Across Imaging AI, Chemistry, & Biology for Novel Therapeutic Interventions and Driving Decisions
Title: Why Spatial Biology Tools Such as GeoMx Must Be Part of Biomarker Discovery Plans in Drug Development Workflows
Speaker: Espy Anguiano, PhD, Scientific Market Development Director -BioPharma, NanoString Technologies