Murine March Madness: NanoString Transcriptomic Analysis of Murine Models of Retinitis Pigmentosa-59
Speakers: Steven J. Fliesler, PhD and Steven J. Pittler, PhD
Join us for Murine March Madness – a series of webinars focused on the integration of nCounter and DSP approaches to mouse model research. Learn how the field is advancing with the insights gained by bulk analysis combined with spatial resolution.
Retinitis Pigmentosa-59 (RP-59) is an autosomal recessive, early-onset form of RP, which results in progressive, irreversible blindness. The disease is caused by mutations in the gene encoding the enzyme dehydrodolichyl diphosphate synthase (DHDDS), which is required for dolichol synthesis, which in turn is required for protein N-glycosylation. Hence RP-59 has been categorized as a "congenital disorder of glycosylation" (CDG). We recently developed genetically modified mouse models of RP59 and characterized their phenotypes. For one model we globally knocked in the most common RP-59 associated Dhdds mutation (K42E/K42E) using CRISPR/Cas9 technology. This KI model did not exhibit retinal degeneration, even up to one year postnatal, but did manifest robust reactive gliosis and a subtle electrophysiological defect. In striking contrast, mice in which Dhdds was selectively ablated, using Cre-lox technology, in either retinal rod photoreceptor cells or in retinal pigmented epithelial (RPE) cells exhibited a profound, relatively rapid retinal degeneration and marked electrophysiological function deficits. Regardless, there was no evidence of defective protein N-glycosylation in any of these mouse RP-59 models. This casts doubt on the categorization of RP-59 as a CDG. In an effort to elucidate the molecular mechanism(s) underlying the observed retinal phenotypes we performed a detailed transcriptomic analysis of the retinas from each of these mouse models using the NanoString® nCounter® Analysis System and compared it to that of wild type controls on a congenic (C57BL/6J) background.
For Research Use Only. Not for Use in Diagnostic Procedures.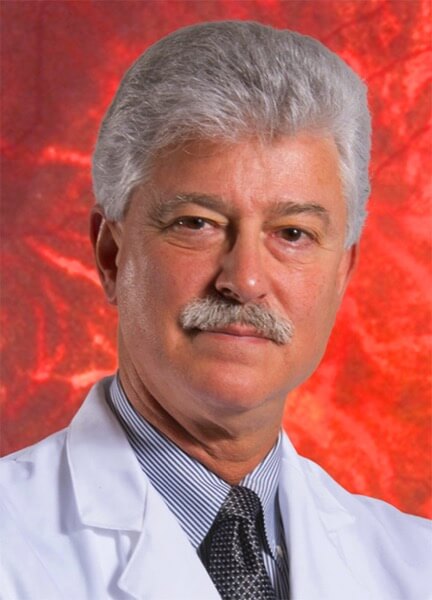 Steven J. Fliesler, PhD
University at Buffalo and VA Western NY Healthcare System
Steven J. Fliesler, PhD, FARVO is a SUNY Distinguished Professor and the Meyer H. Riwchun Endowed Chair Professor of Ophthalmology and Vice-Chair/Director of Research in the Department of Ophthalmology, State University of New York (SUNY)-University at Buffalo (UB). He also holds concurrent appointments as a professor in the Department of Biochemistry and in the Neuroscience Graduate Program at UB, as well as a Department of Veterans Affairs Research Career Scientist position at the Buffalo VA Medical Center, VA Western NY Healthcare System. Dr. Fliesler's research is focused on inborn errors of cholesterol and isoprenoid metabolism and their impact on the development, structure and function of the retina, as well as on blast injury to the eye, using animal models. He has published more than 150 peer-reviewed journal articles and is a Past President of the Association for Research in Vision and Research (ARVO). In 2009, Dr. Fliesler was inducted as a Silver-tier Fellow of ARVO (FARVO) and, in 2014, became a Gold-tier FARVO member. In addition, he is a past Councilor, Treasurer, and President of the International Society for Eye Research (ISER). Dr. Fliesler is the Editor-in-Chief of Experimental Eye Research and serves on six other journal editorial boards, including Molecular Vision and the Journal of Lipid Research.
---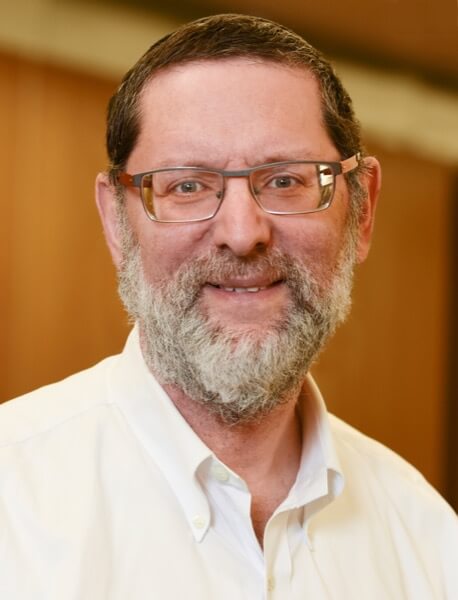 Steven J. Pittler, PhD
University of Alabama at Birmingham (UAB)
Steven J. Pittler (b. 1959) Professor, Department of Optometry and Vision Science, and Director of the Vision Science Research Center with secondary appointments in the Departments of Ophthalmology and Visual Sciences and Biochemistry & Molecular Genetics. He received his undergraduate training in biochemistry from Michigan State University (1983). He completed his doctoral studies in Biochemistry at Michigan State University (1989) and was an NRSA Neurobiology Postdoctoral Fellow (Ocular Molecular Genetics) at Cullen Eye Institute at Baylor College of Medicine. In 1991, he was an Assistant Professor Biochemistry & Molecular Biology at the University of South Alabama. In 1995, he became Director of the Center for Eye Research, at the College of Medicine at University of South Alabama. Also, in 1995 Dr. Pittler was the recipient of the international Cogan award for excellence in vision research. He came to the University of Alabama at Birmingham in 1999,and was promoted to the rank of Professor in 2000. In 2013 he received the NEI Audacious Idea Award. he has been continuously funded through, NIH, NSF, and foundation awards for more than 30 years and has published more than 60 manuscripts, 1 book monograph, and 12 book chapters.