Speakers: Dr. L.C.L.T. (Léon) van Kempen, University of Groningen
Society for Immunotherapy of Cancer
Program Dates: November 10-14, 2021
*Hybrid format
Event Overview
Join us in person in Washington, DC, or virtually, for SITC's 36th Annual Meeting & Pre-Conference Programs (SITC 2021).
The Society for Immunotherapy of Cancer's (SITC) 36th Annual Meeting & Pre-Conference Programs (SITC 2021) provides a multidisciplinary educational and interactive environment focused on improving the outcome for current and future patients with cancer by incorporating strategies based on basic and applied cancer immunotherapy.

The Annual Meeting consists of cutting-edge research presentations by experts in the field, oral and poster abstract presentations and ample opportunity for structured and informal discussions, including important networking opportunities. In addition, the meeting includes updates on major national and international initiatives coming from academia, government and industry, as well as important society projects.
NanoString Activities
Booth #8
Virtual Symposium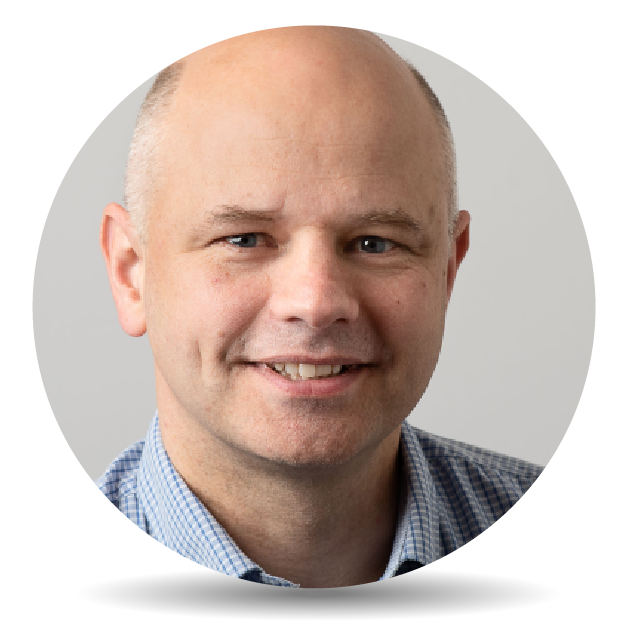 Date: Friday, Nov. 12 | 1 pm – 1:30 pm ET
"Quantifying T-cell receptor diversity via expression analysis."
Speaker: Dr. L.C.L.T. (Léon) van Kempen
Clinical Scientist in Molecular Pathology, Groningen University
T-cell receptor (TCR) gene segments are comprised of numerous discontinuous coding segments that somatically rearrange to form the TCR gene during the development of a T cell. The TCR repertoire is highly diverse and estimated to exceed 106 sequences in humans. Clonal expansion of T cell populations can be observed in physiological T-cell responses and in pathology, e.g., T-cell lymphoma, and are characterised by a loss of TCR clonality and emergence of dominant TCR clonotypes. Assessment of T-cell clonality as a biomarker of T-cell malignancy or an inflammatory response can be challenging. By directly quantifying the expression of each individual TCR variable region, the NanoString nCounter® Analysis System can provide insight on TCR diversity without sequence information of the clonotypes. In this workshop, you learn about the new nCounter TCR Diversity Gene Expression Panel as well as a case study on the use of the panel for clinical research.
NanoString Posters
*Poster viewing 12:40-2:10 pm, and 7-8:30 pm ET, Friday and Saturday
Poster number
Title
First Author
24
NIVOLUMAB SERUM CONCENTRATION IN METASTATIC MELANOMA PATIENTS COULD BE RELATED TO ANTITUMOR ACTIVITY GENE AND OUTCOME
Dominico Mallardo, Paulo Ascierto
35
CHEMOKINE-DRIVEN SPATIAL ORGANIZATION OF IMMUNE CELL MICROAGGREGATES MARKS OROPHARYNGEAL SQUAMOUS CELL CARCINOMAS CONTAINING TUMOR-SPECIFIC T CELL
Ziena Abdulrahman, Sjoerd van der Burg
39
A MULTI-MODAL ANALYSIS APPROACH LEVERAGING MULTIPLEXED SPATIAL PHENOTYPING AND MULTIOMICS ANALYSIS TO BETTER UNDERSTAND THE PROGNOSTIC VALUE OF TERTIARY LYMPHOID STRUCTURES IN NSCLC
Julie Berthe, Helen Angell
50
IN-SITU VISUALIZATION AND MEASUREMENT OF TUMOR-INFILTRATING LYMPHOCYTES (TILS) ON INTACT FFPE RENAL CELL CARCINOMA (RCC) TISSUE USING THE SPATIAL MOLECULAR IMAGER (SMI)
Evan Newell
93
COMPUTATIONAL BIOLOGY AND TISSUE-BASED APPROACHES TO INFORM INDICATION SELECTION FOR A NOVEL AHR INHIBITOR
Marta Sanchez-Martin
96
THE IMPACT OF RADIOGRAPHIC TUMOR THICKNESS ON THE COMPLEXITY OF THE TUMOR IMMUNE MICROENVIRONMENT IN MALIGNANT PLEURAL MESOTHELIOMA
Katarzyna Tomczak
147
MEMORY PHENOTYPE IN ALLOGENEIC ANTI-BCMA CAR-T CELL THERAPY (P-BCMA-ALLO1) CORRELATES WITH IN VIVO TUMOR CONTROL
Hubert Tseng
157
LYMPH NODE TARGETED BOOSTING WITH COGNATE AMPHIPHILE-PEPTIDE VACCINES ENHANCES TCR-T CELL THERAPY TO ERADICATE SOLID TUMORS
Dylan Drakes
214
SIRPa-DEFICIENT MACROPHAGES ACTIVATE POLYCLONAL TISSUE-RESIDENT CYTOTOXIC CD8 T CELLS TO ELIMINATE IRRADIATION-REFRACTORY NONSMALL CELL LUNG CARCINOMA
Zhen Bian
240
DISCOVERY OF BIOMARKERS OF RESISTANCE TO IMMUNE CHECKPOINT BLOCKADE IN NON-SMALL-CELL LUNG CANCER (NSCLC) USING HIGH-PLEX DIGITAL SPATIAL PROFILING
Myrto Moutafi
250
SPATIAL-TRANSCRIPTOMIC ANALYSIS OF TUMORIMMUNE MICROENVIRONMENT IN AML PATIENTS RECEIVING PEMBROLIZUMAB AND DECITABINE
Chen Zhao
275
FLOW CYTOMETRY AND NANOSTRING PROVIDE A COMPREHENSIVE CELL- AND GENE-BASED TUMOR PROFILE FOLLOWING CHECKPOINT INHIBITION IN A MURINE BLADDER CANCER MODEL
David Draper
308
Transcriptomic Analysis of Melanoma Patients in Adjuvant Setting Treated with Anti PD1 Therapy: Real Life Study
Domenico Mallardo
318
Enforced tumor specific MHC-I heterogeneity in triple negative breast cancer drives immunotherapy response
Brandie Taylor
366
COMBINED EXPLORATORY IMMUNOPHENOTYPING AND TRANSCRIPTOMIC TUMOR ANALYSIS IN PATIENTS TREATED WITH OSE2101 VACCINE IN HLA-A2+ ADVANCED NON-SMALL CELL LUNG CANCER (NSCLC) FROM THE ATALANTE-1 TRIAL
Santiago Viteri
473
IMMUNE PROFILING OF PATIENTS WITH ADVANCED SOLID TUMORS TREATED WITH INTRATUMORALLY ADMINISTERED CV8102 AS A SINGLE-AGENT OR IN COMBINATION WITH ANTI-PD-1 ANTIBODIES IN PHASE I CLINICAL TRIAL
Paula Codo
476
FIRST-IN-HUMAN PHASE 1/2 STUDY OF THE FIRST-INCLASS SUMO-ACTIVATING ENZYME INHIBITOR TAK-981 IN PATIENTS WITH ADVANCED OR METASTATIC SOLID TUMORS OR RELAPSED/REFRACTORY LYMPHOMA: PHASE 1 RESULTS
Arkadiusz Dudek
510
SO-C101, A HIGH-AFFINITY IL-15RBG AGONIST, INDUCES SAFE AND POTENT ANTI-TUMOR IMMUNE ACTIVITIES IN PATIENTS WITH SOLID TUMORS AND SUPPORTS FURTHER CLINICAL INVESTIGATIONS
Lenka Palová*.
520
PRELIMINARY BIOMARKER AND PHARMACODYNAMIC (PD) ACTIVITY OF THE TGFb INHIBITOR SAR439459, ALONE OR IN COMBINATION WITH CEMIPLIMAB, IN A PHASE 1 CLINICAL STUDY IN PATIENTS WITH ADVANCED SOLID TUMORS
Debbie Robbrecht
527
DIGITAL SPATIAL PROFILING OF PAIRED TUMOR BIOPSIES REVEALS INDOLEAMINE 2,3-DIOXYGENASE (IDO)1 AS A POTENTIAL RESISTANCE MECHANISM FOR A TUMOR-TARGETED 4–1BB AGONIST IN PATIENTS WITH SOLID TUMORS
Tamara Tanos
575
DUAL BLOCKADE OF LAG3 AND TIGIT IMPROVES THE TREATMENT EFFICACY OF A NANOPARTICLE-MEDIATED IMMUNORADIATION IN ANTI-PD1 RESISTANT LUNG CANCER IN MICE
Yun Hu
583
EXPLORING THE POTENTIAL OF T CELL ACUTE LYMPHOBLASTIC LEUKEMIA (T-ALL) FOR GENERATING LEUKEMIA-SPECIFIC T CELL RESPONSES THAT CAN BE THERAPEUTICALLY HARNESSED WITH IMMUNOTHERAPY
Todd Triplett
673
(RE-) SOLVING THE BIOLOGY OF COLORECTAL CANCER ONSET AND PROGRESSION TO IMPROVE TREATMENT AND PREVENTION
Jessica Roelands
702
TJ-CD4B (ABL111), A CLAUDIN18.2-TARGETED 4-1BB TUMOR ENGAGER INDUCES POTENT TUMORDEPENDENT IMMUNE RESPONSE WITHOUT DOSELIMITING TOXICITY IN PRECLINICAL STUDIES
Wenqing Jiang
716
NL-201 INDUCES INFLAMMATION IN A 'COLD' TUMOR MICROENVIRONMENT THROUGH UPREGULATION OF MHC-I, EXPANSION OF THE TCR REPERTOIRE, AND POTENT ANTITUMOR ACTIVITY WHEN COMBINED WITH PD-1 INHIBITION
Christie Mortales
737
INHIBITION OF P21-ACTIVATED KINASE 4 (PAK4) REVERTS IMMUNE EXCLUSION AND RESTORES ANTITUMOR IMMUNITY IN THE TUMOR MICROENVIRONMENT
Yu 'Jerry' Zhou
748
TARGETING VASOACTIVE INTESTINAL PEPTIDE RECEPTOR SIGNALING IN PANCREATIC DUCTAL ADENOCARCINOMA FOR ENHANCED ANTI-TUMOR RESPONSE TO CHECKPOINT BLOCKADE
Sruthi Ravindranathan
794
LONG-TERM ANTI-TUMOR PRECLINICAL EFFICACY OF AN OPTIMIZED ANTI PD-1/IL-7 BIFUNCTIONAL ANTIBODY SUSTAINING ACTIVATION OF PROGENITOR STEM-LIKE CD8 TILS AND DISARMING TREG
SUPPRESSIVE ACTIVITY
Aurore Morello
866
RBN-2397, A NOVEL, POTENT, AND SELECTIVE PARP7 INHIBITOR, INDUCES TUMOR-INTRINSIC TYPE I INTERFERON RESPONSES AND ADAPTIVE IMMUNITY IN PRECLINICAL MODELS AND PATIENT TUMORS
Kristy Kuplast-Barr
888
AN INTEGRATIVE APPROACH TO OPTIMIZE A SYNTHETIC EPHA2/CD137 AGONIST: BALANCING POTENCY, PHYSIOCHEMICAL PROPERTIES, AND PHARMACOKINETICS TO ACHIEVE ROBUST ANTI-TUMOR ACTIVITY
Punit Upadhyaya
BIOLOGICAL MECHANISMS IN THE DIFFERENT ETIOLOGIES OF MERKEL CELL CARCINOMA PATIENTS: POLYOMAVIRUS OR UV EXPOSURE
Domenico Mallardo
944
FIBROBLASTS AS PARACRINE TARGETS OF THE ONCOMETABOLITE D-2-HG IN THE IDH1-MUTANT CHOLANGIOCARCINOMA TUMOR MICROENVIRONMENT
Daniel Zabransky
946
STANDARDIZED TRANSCRIPTIONAL PROFILING FOR OPTIMIZING CELLULAR THERAPIES: A MULTI-CENTER PICI-NANOSTRING COLLABORATION
Sarah Church
953
TRANSCRIPTIONAL ANALYSIS OF LEUKOCYTES FROM COVID CONVALESCENT DONORS REVEALS PERSISTENT ACTIVATION OF THE INNATE AND ADAPTIVE IMMUNE SYSTEM
Mallikarjuna Gedda