Spatial Profiling Links Genetic Diversity to Immune Infiltration in Glioblastoma
Abstract
Targeted approaches have not been successful in Glioblastoma (GBM) due to extreme heterogeneity and despite aggressive chemotherapy, radiation, and surgery, only 5.6% of patients survive beyond 5 years post-diagnosis. Mosaic amplification of oncogenes suggests that multiple genetically distinct clones are present in each tumor. However, little is known about how different subpopulations of GBM cells interact with each other or with the surrounding tumor microenvironment (TME). To address this, spatial proteomics coupled with single-cell spatial maps of fluorescence in situ hybridization (FISH) for key oncogenes frequently amplified in GBM were used to analyze 3-4 areas from 17 formalin-fixed paraffin-embedded (FFPE) GBM cases, 96 sub-regions of interest and a total of 35,843 single nuclei.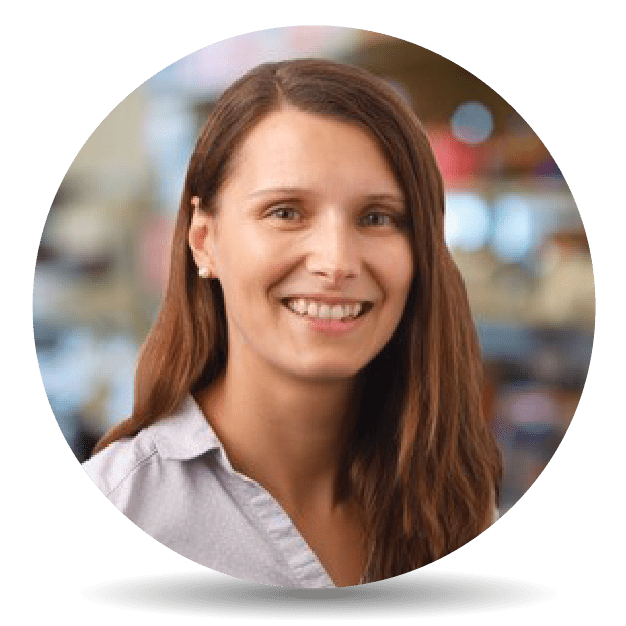 Michalina Janiszewska, Ph.D.
Assistant Professor, Department of Molecular Medicine
UF Scripps Biomedical Research
Speaker Bio
Michalina Janiszewska, PhD, is an Assistant Professor at the Department of Molecular Medicine, UF Scripps Biomedical Research (formerly known as The Scripps Research Institute, FL campus). Her research group investigates different aspects of tumor cell diversity in highly aggressive brain tumors, aiming to understand and disrupt the cancer ecosystem.
Dr. Janiszewska received her BSc in Biotechnology and MSc in Medical Biotechnology from the University of Wroclaw, Poland, and PhD in Life Sciences from the University of Lausanne, Switzerland. Her thesis work, under the supervision of Ivan Stamenkovic, MD, focused on cancer stem cell biology. After obtaining her degree in 2012, she moved on to work with Kornelia Polyak, MD, PhD, the expert on breast cancer tumor heterogeneity at Dana-Farber Cancer Institute, Harvard Medical School. In 2016, Dr. Janiszewska was promoted to Instructor of Medicine at DFCI/HMS and in September 2018, she opened her independent lab at Scripps Research, FL campus.
Dr. Janiszewska is a recipient of several fellowships and grants, including EMBO and Swiss National Science Foundation fellowship for her postdoctoral work and NIH K99/R00 Career Development award. She has also been selected as the 2019 American Association for Cancer Research NextGen Star.