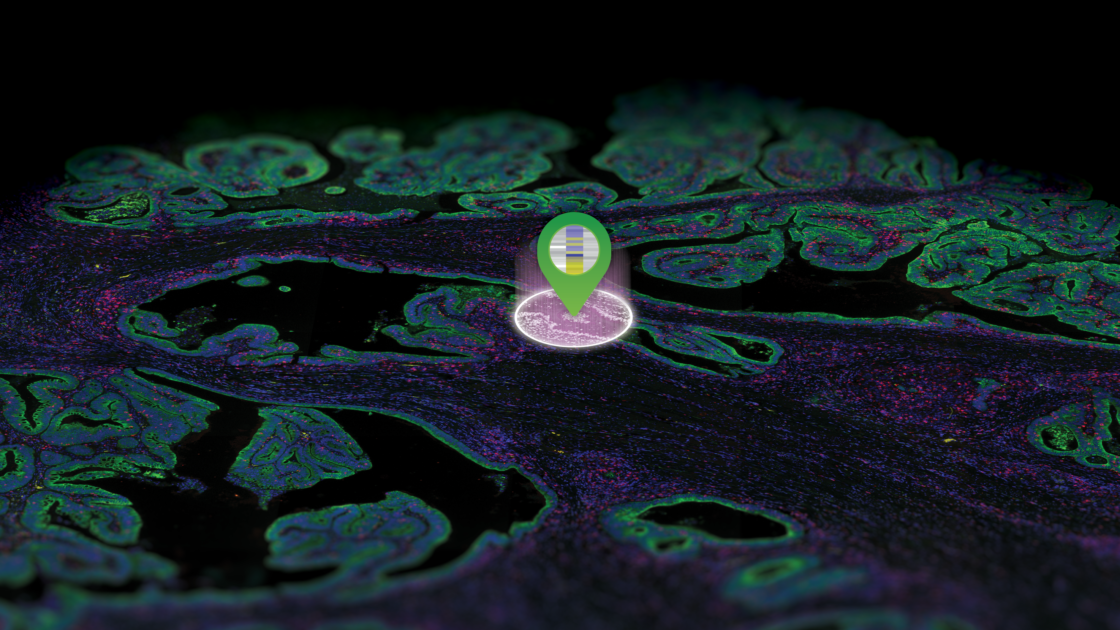 How to Create a High Precision & Spatial Single Cell Multi-Omics Analysis of your Tissue!
10:00 am - 12:00 pm (CEST)
Date: Friday 11th March, 2022
Venue: Auditorium ON5, Campus Gasthuisberg, Leuven, Belgium
The KU Leuven Institute for Single Cell Omics (LISCO) and VIB invite you to this in-person event, to learn how fellow researchers have applied GeoMx® Digital Spatial Profiling technology to their research projects and get inspired to run your own. Also hear about the NEW CosMx™ Spatial Molecular Imager for single cell imaging.
Spatial-omics is an expanding collection of methods to examine biological molecules in their geographical context. By retaining the precise location of transcripts or proteins within a tissue, spatial methods can further our understanding of mechanisms in health and disease, in areas including cancer biology, immunology, neuroscience and infectious diseases.
On the 2-year anniversary since the WHO declared COVID-19 a global pandemic, hear how this technology has been applied in advancing our understanding of the biology of COVID infection and ask your questions live.
Lunch in the foyer follows the seminar as well as pre-bookable Project Consultations with the NanoString team. Meet the experts to discuss how to apply spatial profiling to your research projects.
AGENDA
10:00 – 10:05 – Introduction by Hosts
10:05 – 10:30 – Dr. Jean-Baptiste Penigault, NanoString Technologies.
'Whole Transcriptome Digital Spatial Profiling and Subcellular Multi-omic Spatial Molecular Imaging'
10:30 – 11:30 – Dr. Laura Van Gerven, UZ/KU Leuven & Dr. Peter Mombaerts, Max Planck Research Unit for Neurogenetics.
'Visualizing in deceased COVID-19 patients how SARS-CoV-2 attacks the respiratory and olfactory mucosae but spares the olfactory bulb'
11:30 – 11:55 – Dr. Sandrine Da Cruz, VIB – KU Leuven.
'From the motor neuron to the neuromuscular junction: unraveling neurodegenerative mechanisms in Amyotrophic Lateral Sclerosis (ALS)'
11:55 – 12:00 – Closing Remarks
12:00 – 13:00 – Lunch & Networking in the Foyer
13:00 – 17:00 – Pre-booked project consultations with the NanoString Team (tick the box while registering below).
Spaces are limited due to Covid restrictions, so please register below to save your space. You can also request a post-event Project Consultation with a NanoString Representative.
REGISTER NOW