The impact of tumor thickness on the microenvironment of malignant pleural mesothelioma
North America: 8:00 AM (PDT)
Europe: 5:00 PM (CEST)
APAC: 2:00 PM (SGT)
Abstract
Radiographic pleural tumor thickness is an important emerging clinical feature in malignant pleural mesothelioma (MPM) but the impact of tumor thickness on the complexity of the immune component of the tumor microenvironment is unknown. We utilize a multi-omics approach to deeply characterize the tumor immune microenvironment and cellular architecture as it relates to radiographic tumor thickness. We found unique differential gene expression patterns, immune activation states, and presence of Tregs associated with tumor thickness. This demonstrates the complexity of MPM immune response, the potential role of radiographic tumor thickness as a biomarker, and identifies actionable targets to improve patient outcome.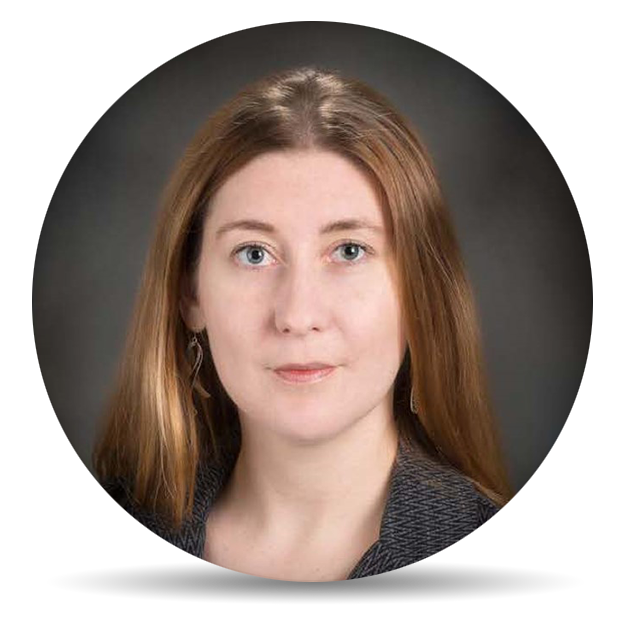 Cara Haymaker, PhD
Assistant Professor
Department of Translational Molecular Pathology
Speaker Bio
Cara Haymaker is an Assistant Professor in the Department of Translational Molecular Pathology at the University of Texas MD Anderson Cancer Center. Her lab is focused on defining the tumor immune microenvironment including tumor-infiltrating lymphocytes (TIL) in malignant pleural mesothelioma and identifying actionable targets in this rare tumor. In addition, her lab is investigating ways to modulate intratumoral APCs to improve antigen presentation and costimulation to TIL, thus improving response to cellular and antibody-based immunotherapy strategies. Dr. Haymaker is also actively involved in immune profiling of clinical trials performed at UT MDACC as Director of both the Translational Molecular Pathology-Immunoprofiling Lab (TMP-IL) and the CCSG developmental Oncology Research and Immune-monitoring core (ORION).
For Research Use Only and not for use in diagnostic procedures.