The Molecular Landscape of SARS-CoV-2 Infection in Tissue: A Multi-Omic Approach
An Oxford Global NextGen Omics Series Webinar
Online & On-Demand
*Free to attend. Register to save your seat.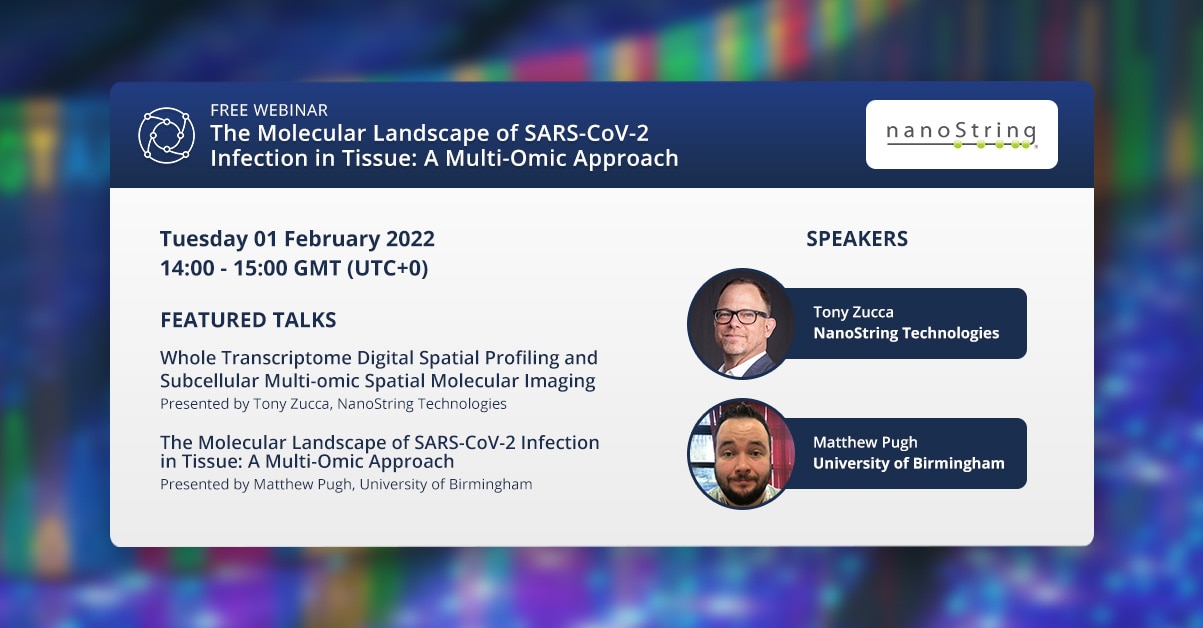 Spatial-omics is an expanding collection of methods to examine biological molecules in their morphological context. By retaining the precise location of transcripts or proteins within a tissue, spatial methods can further our understanding of mechanisms in health and disease. Hear how spatial profiling has been applied to the study of fatal COVID-19 pulmonary infection & COVID-19 placentitis in post mortem samples.
A high plex multi-omic approach can used be used to robustly study complex immunopathological phenomena
The NanoString GeoMx Digital Spatial Profiler can be used to validate results or discover new lines of investigation
These platforms work well in FFPE including degraded post-mortem samples
Whole Transcriptome Digital Spatial Profiling and Subcellular Multi-omic Spatial Molecular Imaging
Speaker: Tony Zucca, M.Sc, Technical Sales Specialist , NanoString Technologies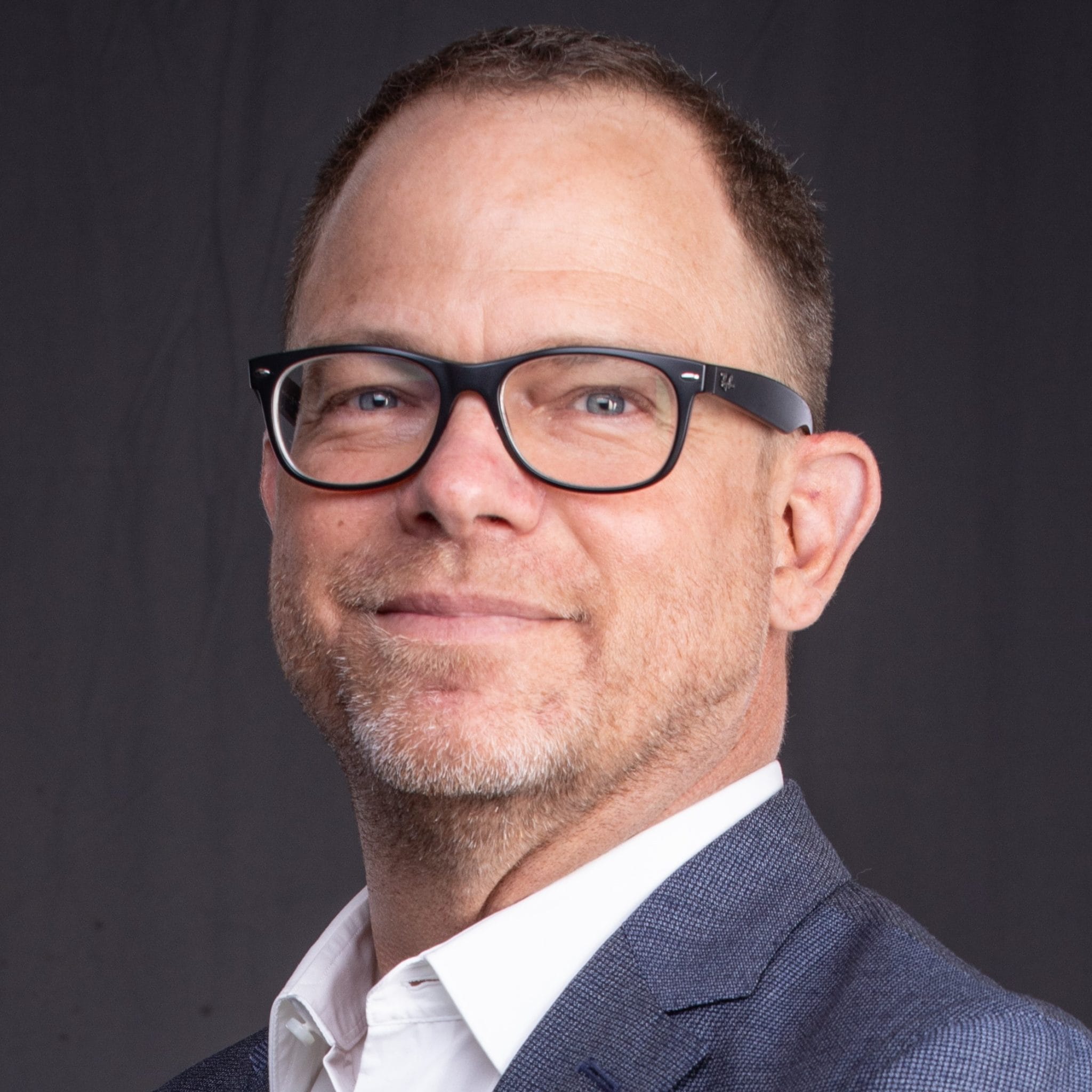 The Molecular Landscape of SARS-CoV-2 Infection in Tissue: A Multi-Omic Approach
Speaker: Dr Matthew Pugh FRCPath MSc BSc (Hons) MBBCh (Hons), MRC Clinical Research Training Fellow, Institute of Immunology and Immunotherapy, University of Birmingham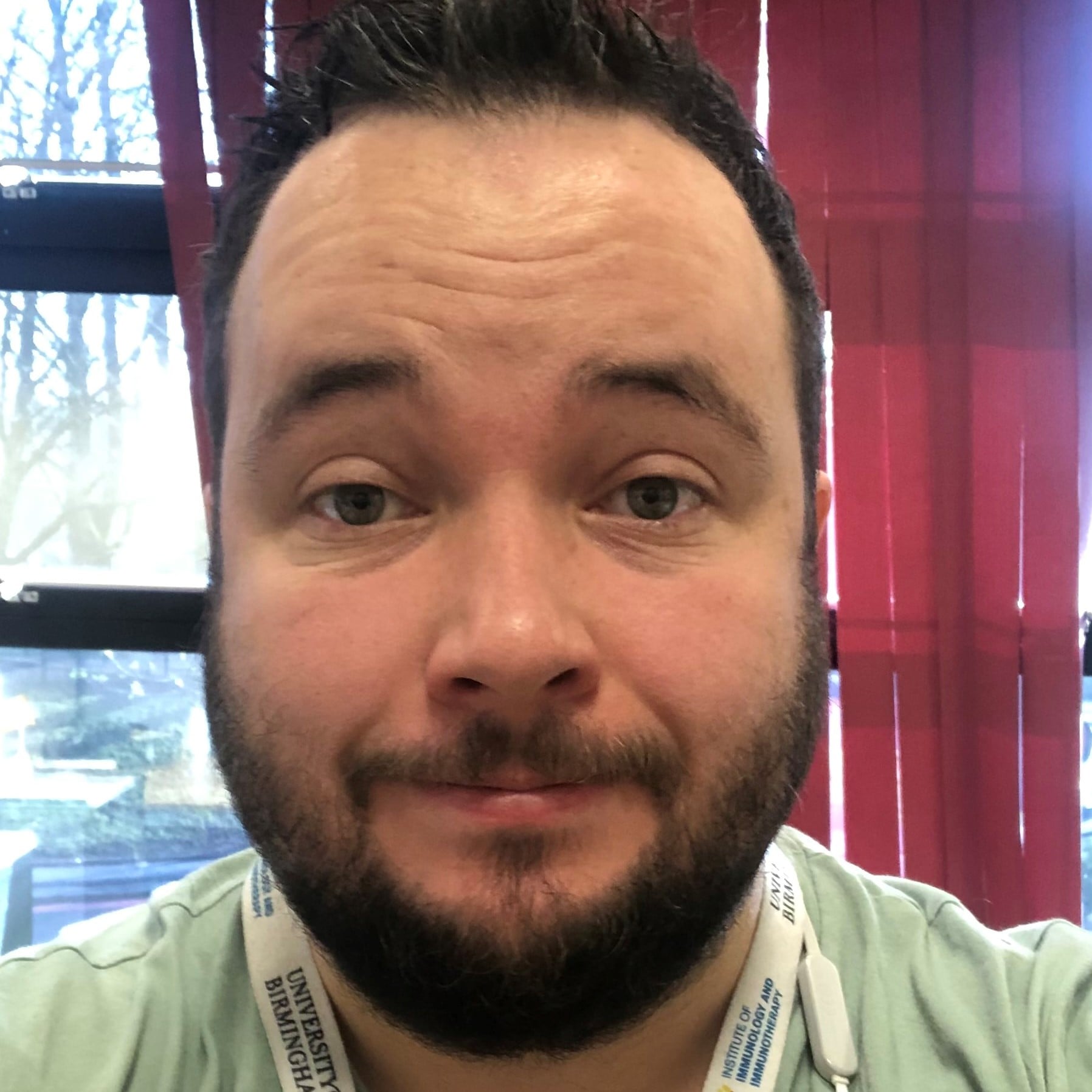 About the Speakers:
Tony Zucca, NanoString Technologies
Tony's career has spanned from academic research into industry research instrumentation. His career of scientific experience has been with technologies such as Gene Expression, Gene Sequencing, Microscopy, Image Analysis and Digital Pathology.
Matthew Pugh, University of Birmingham
"I am pathologist and an MRC clinical research fellow at the University of Birmingham. My interests include diagnostic haematopathology and the immune control of viruses, both in inflammatory and neoplastic conditions. Over the course of the COVID-19 pandemic, we have applied high dimensional spatial technologies to understand how SARS-CoV-2 causes inflammatory pathologies in various tissues. We established a post-mortem investigation to study the role of SARS-CoV-2 primary respiratory infection and subsequently we have applied these same techniques to understanding infection in the placenta."
For Research Use Only. Not for Use in Diagnostic Procedures.