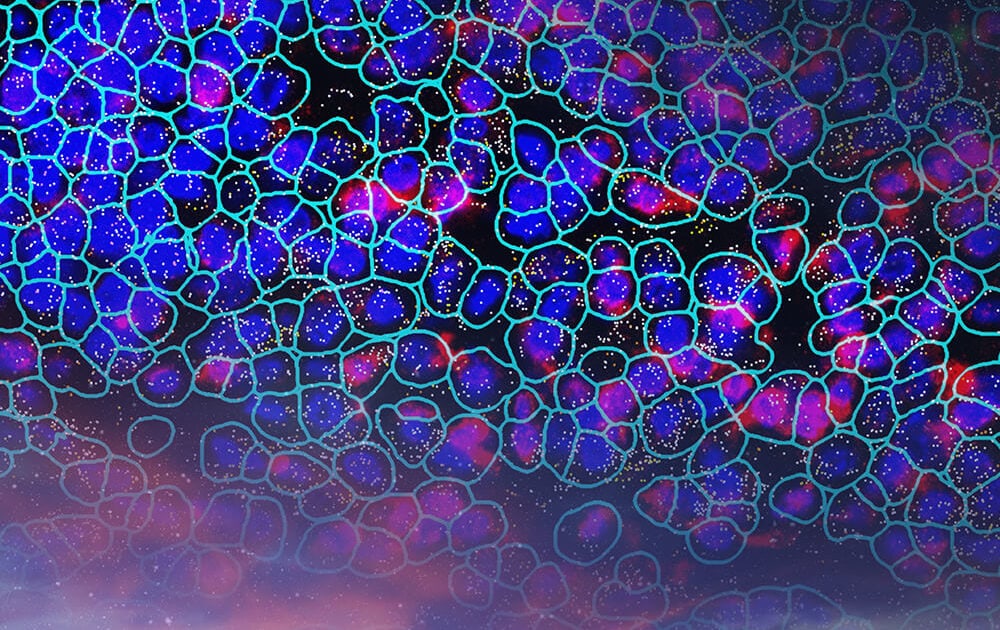 UVA Seminar – From organs to organelles: investigating the private life of cells
11:00 am - 12:30 pm (EDT)
Speakers: Amy Wahba, PhD Sr. Technical Sales Specialist, Spatial Technologies
University of Virginia researchers are invited to join us for a first look and introduction to the newly announced CosMx Spatial Molecular Imager (SMI). CosMx SMI is the first high-plex in situ analysis platform to provide spatial multiomics with formalin-fixed paraffin-embedded (FFPE) and fresh frozen (FF) tissue samples at cellular and subcellular resolution. CosMx SMI revolutionizes single-cell and spatial biology research with:
• Highest plex (up to 1000 targets) RNA and protein expression analysis
• Tunable workflow: high-plex to highthroughput
• Formalin-Fixed Paraffin-Embedded (FFPE) and fresh frozen tissuecompatibility
• Cloud-based data analysis to support cell atlassing, neighbourhood analysis, cell functional state and spatial signature discovery.