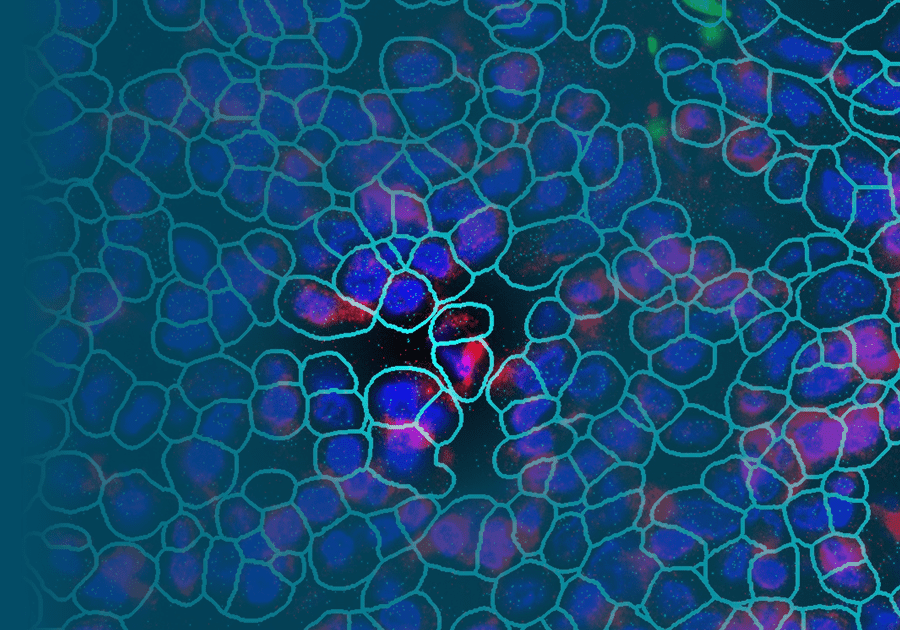 Letter from the CEO
June 5, 2023
Dear Customers, Scientists, and Partners,
We have arrived at an amazing moment in time for science. Spatial biology has put transcendent discoveries with broad implications for human health within reach. At NanoString, we are committed to supporting pioneering researchers and ensuring they have access to a broad array of laboratory tools to help them map the universe of biology.
Our CosMx™ Spatial Molecular Imager, GeoMx® Digital Spatial Profiler, and AtoMx™ Spatial Informatics Platform represent the most powerful tools available on the market today and we are committed to ensuring worldwide access to our platforms so that scientists like you will catalyze the next revolution in biology.
In recent weeks, we have fielded a number of questions about ongoing patent litigation with one of our competitors. Patent litigation is common among companies that provide cutting edge research instruments, and typically does not draw the attention of the scientific community. What is different about the current situation is that our competitor is combining questionable litigation with a promotional campaign that we believe is intended to stoke fear, confuse customers, and reduce access to the CosMx Spatial Molecular Imager for RNA detection.
We believe these lawsuits are without merit and their tactics are designed to distract our customers and reduce commercial access to NanoString's technology – the most innovative platforms on the market. The antidote for fear is knowledge, and I want to share with you why we are not worried and why the ongoing litigation should not influence your choice of spatial biology platforms.
NanoString can and will continue to market, sell, and service our entire portfolio of instruments globally.
An injunction recently allowed by a Munich court stems from unique policies and procedures for patent enforcement in Germany.
We expect to reverse the German injunction by invalidating the asserted patent following a hearing scheduled for May 2024.
Another lawsuit directed at NanoString and a second life sciences tools company in Europe's newly established Unified Patent Court (UPC) involves the same patent family.
We remain confident that we do not infringe these patents and that the UPC will find them to be invalid.
Taking each of these in turn, I will elaborate.
In a country-specific decision, a court in Munich ruled that NanoString's CosMx Spatial Molecular Imager (SMI), when used to detect RNA targets, infringes the German part of European patent 2794928B1. We believe that the court erred in its decision and we are appealing it. The limitation imposed by the Munich court's ruling impacts the use of CosMx SMI for RNA detection. The ruling has no impact on use of the CosMx instrument for protein analysis. More importantly, the ruling has no bearing on customers outside of Germany and is in no way "portable" to other jurisdictions or countries.
We believe that our competitor launched its patent campaign in Germany because it has a unique legal system that may grant injunctions without due consideration of the impact on competition or public access to science. Further, as was the case here, an injunction may be issued even before there is a ruling by the German Federal Patent Court on the validity of the patent in the lawsuit. We assure you that we are confident in our arguments that should lead the court to invalidate the patent in May 2024, resulting in the lifting of the injunction in Germany.
Our competitor is pursuing similar litigation in the United States and in the European UPC. We would not be surprised if our competitor uses this tactic elsewhere. We remain confident in our ability to prevail in each case based on our strong arguments that we do not infringe and that the patents are invalid.
Furthermore, we believe that the litigation in the US and the European UPC should not in any case result in an injunction against the sale of CosMx SMI. Our confidence on this point is based in part on the common requirement that courts must weigh several factors in considering injunctions, including in many cases harm caused by limiting competition and reducing the universe of innovative tools available for life science research. In addition, there is compelling evidence that the institution that originally prosecuted the patents made commitments to the government that they would be made widely and non-exclusively available and we believe that the courts will take this into account.
In closing, scientists should have the freedom to select the technology that best serves their research purposes without inaccurate marketing hype. Select the platform that is best for your science. We think you will be compelled by CosMx SMI and its capacity to generate more data per sample than any other platform. For more information about CosMx SMI, reach out to us here.
Sincerely,
Brad Gray
President and CEO
NanoString Technologies, Inc.