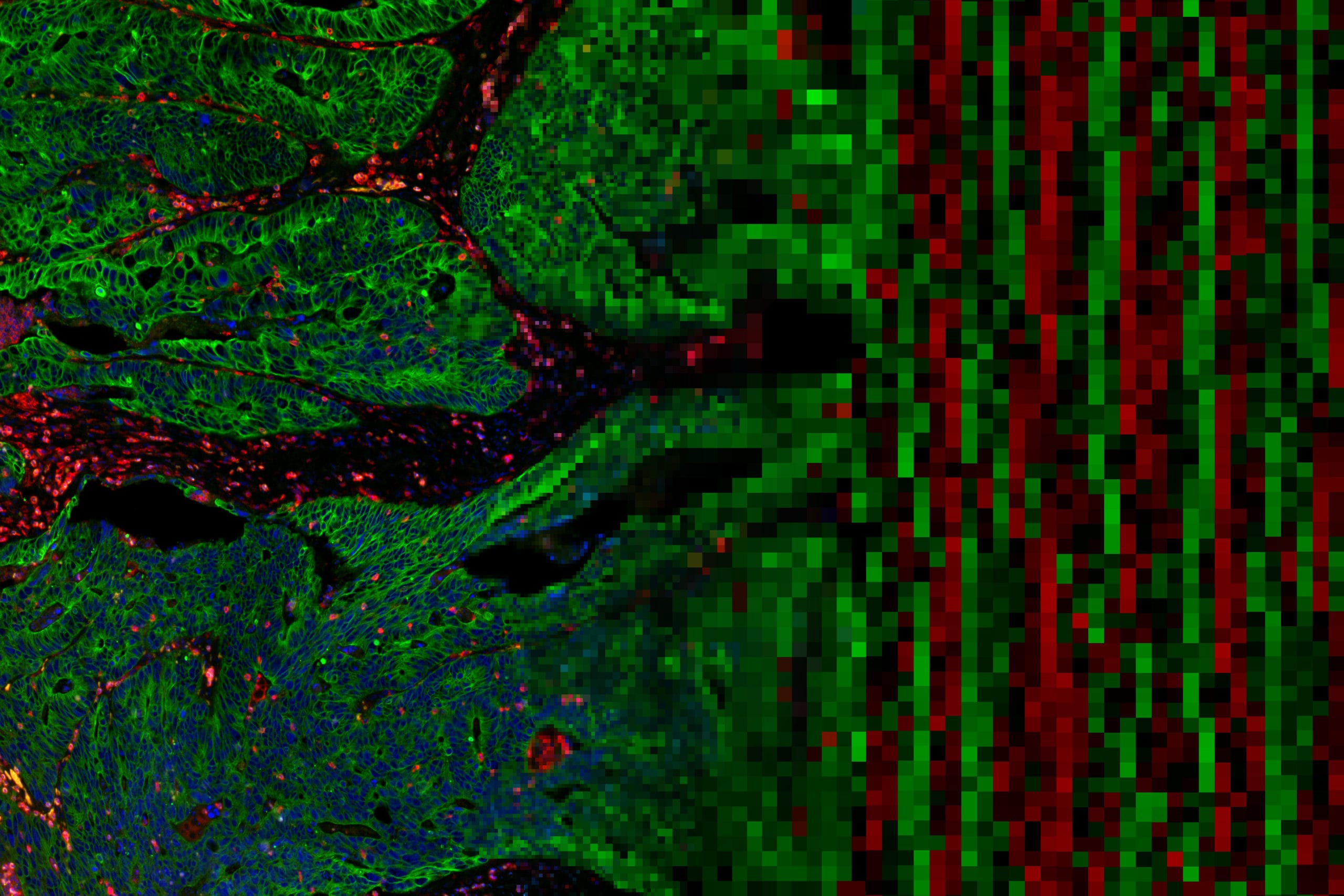 Elizabeth Schneider on
November 8, 2019
It's that time of year again when Fall is upon us and in full swing: leaves are falling off the trees, Halloween has come and gone, pumpkin spice lattes are on every corner, and thousands of immuno-oncology researchers descend on the Washington, DC-area for the Annual Meeting of the Society for Immunotherapy of Cancer (SITC). The 2019 meeting is back at the crowd-pleasing Gaylord National Hotel & Convention Center this week from Nov. 6th through the 10th, and NanoString will be there at Booth #511, bringing you all the latest updates on the nCounter® System and the GeoMx™ Digital Spatial Profiler, and reporting from the scene about the most pressing questions and hotly debated topics.
Even before the main sessions begin, you can get a taste of what it's like to be a rising star in the field of immuno-oncology and attend the World Immunotherapy Council's 3rd Young Investigator Symposium in the Cherry Blossom Ballroom on Wednesday November 6th. Don't miss Dr. Domenico Mallardo, M.D. from the Istituto Nazionale Tumori – IRCCS – "Fondazione G.Pascale" (SCITO) present his work entitled 'Gene Profiling Analysis of Patients with Metastatic Melanoma treated with Checkpoint Inhibitors.
Speaking of presentations, don't miss Dr. Sergio Rutella, MD, PhD, FRCPath from Nottingham Trent University discuss his project entitled, 'Immune infiltration correlates with TP53 mutational status in a multi-cohort acute myeloid leukemia study' at 2:15 pm on Thursday November 7th during Session 100: Lessons and Challenges from the Immunotherapy of Hematologic Malignancies: Informing the Next Generation of Cancer Immunotherapies, jointly organized by the American Society of Hematology (ASH).
If you need a pick-me-up halfway through the conference, head to the cocktail reception sponsored by the Parker Institute for Cancer Immunotherapy (PICI) and NanoString on Friday November 8th from 6:30 to 8;30 pm at The Sunset Room, 137 National Plaza #200, National Harbor, MD. You'll get to enjoy cocktails, treats from Georgetown Cupcake, and hear from PICI Vice President, Translational Medicine and Regulatory Affairs Theresa LaVallee, Ph.D. and NanoString Chief Scientific Officer Joseph Beechem, Ph.D. about how game-changing technologies like spatial genomics and spatial transciptomics are leveling the playing field against cancer.
RSVP HERE as space is limited for this exclusive event.
For those of you who are antsy to hear the latest updates on the NEW Data Analysis Report for the PanCancer IO 360™ Panel and the GeoMx Digital Spatial Profiler, stop by the NanoString Booth #511 anytime for free consultations with in-house IO experts or come see a live GeoMx Data Center software demo Friday November 8th , 12:00-2:00 pm , and Saturday November 9th, 12:50-1:50 pm.
If none of these ideas pique your interest, then let the science speak for itself and check out the bumper crop of posters being presented this year by either in-house NanoString scientists, our collaborators, or customers!
Download our posters after the show here!
Post by
Elizabeth Schneider