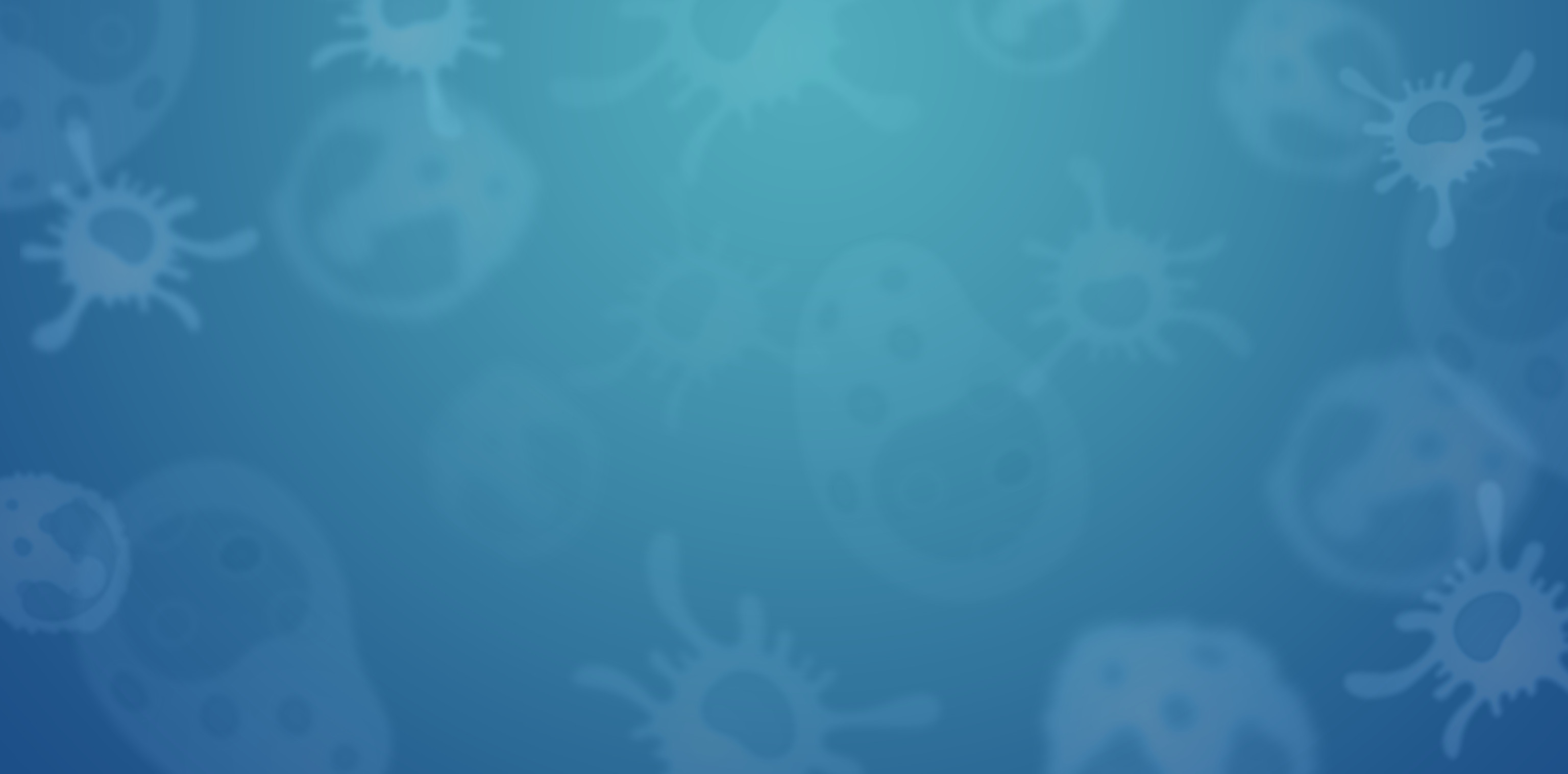 Laura Tabellini Pierre on
January 15, 2020
Last year marked remarkable progress for our customers, with hundreds of scientists making exceptional strides in their fields thanks to NanoString® technologies. 2019 saw the commercial launch of the GeoMx™ Digital Spatial Profiler (DSP) at AACR and the launch of new curated gene expression panels for metabolism, fibrosis, and organ transplant. We presented at some of the most distinguished scientific conferences and seminars here in the United States and abroad.
As the New Year is upon us, we are looking ahead to 2020 with excitement but we also want to celebrate once again some of the outstanding scientists and topics we showcased in our nForm blog last year.
Join us as we countdown the top five blog posts for 2019!
#5: Decipher Exosomal miRNA Signatures
Our Q&A session with Juliane Nguyen, Ph.D., who runs the Therapeutic Biomaterials Laboratory at the University of North Carolina, was the fifth most-read blog in 2019. Dr. Nguyen investigates the use of exosomes as drug carriers for the treatment of cancer and cardiac diseases.
In her NanoString interview, Dr. Nguyen discusses how exosomes carry a wealth of molecular information in the form of lipids, proteins, and nucleic acids, and how the molecular content is highly reflective of the cells they come from. Because they circulate in the blood stream and make ideal compartments for biomolecules, exosomes are being studied as potential drug carriers. microRNAs (miRNAs) are involved in exosome-mediated communication, and they can alter expression of mRNAs and ultimately proteins in different disease states.
While Dr. Nguyen was trying to identify signatures of these miRNAs and how they change during disease progression, she noticed multiple publications that mentioned how sensitive, robust, and reproducible the NanoString platform is. It was a no-brainer for her to choose the NanoString nCounter® Human v3 miRNA assay to study the miRNA composition of the exosomes. The miRNA assays are focused yet comprehensive, allowing for quick biological insight. On top of that, Dr. Nguyen praised the customer service at NanoString: "Your customer service was really awesome! Any time we emailed tech support with questions we got answers within minutes".
#4: Decoding the Neurodegenerative Pathways of Alzheimer Disease
Alzheimer's disease (AD) is such a devastating disorder affecting millions of people worldwide that it is no surprise our blog about exploring alternate biology-driven therapeutic strategies besides the reduction or elimination of amyloid-beta deposits made it to #4 in our countdown of most-read blog posts! NanoString's nCounter digital barcoding technology and curated gene expression panels can now be used to detect transcriptional changes in the innate immune response to AD. By providing a comprehensive overview of the neurodegenerative and neuroinflammatory pathways and processes involved in AD, it our understanding of the complex mechanisms underlying AD can be advanced and lead to the identification of biology-driven and clinically relevant biomarkers. Read more here about how NanoString can help advance your understanding of AD!
#3: NanoString in the Literature!
A real crowd pleaser was our "NanoString-based publications 2018: A year in review." Over 500 peer reviewed publications were summarized, many of which involved our portfolio of off-the-shelf gene expression panels, including PanCancer Immune Profiling, Myeloid, Immunology, Inflammation, and PanCancer IO 360™.
A central theme for many 2018 publications was the various aspects of the immune response to disease. This is a hot topic for translational research as understanding the role of the immune system in the development of diseases is the key to preventing/mitigating infection (in the case of vaccines and antibiotics) as well as the secret to managing/treating chronic diseases such as autoimmune disorders and cancer.
Even before its official launch, the groundbreaking capabilities of the GeoMx™ Digital Spatial Profiler (DSP) were already at the forefront of biomedical research via two back-to-back articles published in Nature Medicine. GeoMx™ DSP allows for visually-guided, two-dimensional, and high-plex quantification of RNA and protein in different tissue compartments with a single FFPE, fresh-frozen, tissue microarray, or core needle biopsy sample: stay tuned for the many more papers we expect to be published in 2020 thanks to the scientific strides afford by GeoMx™ DSP!
#2: You Loved our Webinars!
Our readers appreciated our webinar series showcasing key opinion leaders who have used NanoString platforms for their discoveries: the second most popular blog post summarized two webinars that discussed the use of nCounter technology for biomarkers discovery in autoimmune disease. Wither and colleagues at the University of Toronto used an nCounter Custom CodeSet to identify an Interferon signature for asymptomatic systemic autoimmune rheumatic disease, and Hu and colleagues at Harvard Medical School also used a 418-gene Custom CodeSet specific for human T cell activation and differentiation to characterize a transcriptional signature of TH17 cells in multiple sclerosis. Finally, Lars Rogge, Ph.D., from the Institut Pasteur demonstrated that the functions of both TH17 and TH1 cells in patients with Spondyloarthritis are under combinatorial control by multiple SNPs at genes associated with the IL-23 signaling pathway.
Read the blog post here or, more importantly, watch the webinars that inspired the blog post!
Take on the challenges of Autoimmunity research with the nCounter® Analysis System
Defining the function of genes associated with chronic inflammatory diseases: The nCounter® Autoimmune Discovery Consortium Panel
#1: NanoString Grant Program Enables Scientists to Study Ultra-Rare Autoimmune Diseases.
And finally, the most read blog post of 2019 was another interview, this time with Salla Keskitalo, Ph.D., from the University of Helsinki. Dr. Keskitalo was a winner of our Autoimmunity Grant Program in the Fall of 2018. Dr. Keskitalo's research project is extremely intriguing – in her interview she talked about the challenges and opportunities involved in studying ultra-rare autoimmune diseases in a small and geographically isolated country like Finland.
Studying rare autoimmune diseases means there are few patients available for sample collection and there are also fewer funding resources, making it crucial to design cost-effective experiments that deliver impactful biological results. Taking this into consideration, Dr. Keskitalo and her team plan to use the on-demand Autoimmune Discovery Consortium Panel to study links between known genetic mutations and transcriptional changes. Although they appreciate the simple workflow and quick turnaround time NanoString experiments afford, the ability to multiplex hundreds of RNA targets with limited samples really stood out for Dr. Keskitalo and her colleagues. They hope to identify pathways in these patients that will can be targeted by existing treatments. Read the entire interview with Dr. Keskitalo here.
As we start out the New Year in 2020, we send a heartfelt thank you from all of us at NanoString to our customers who have trusted our technology with their science!
Post by
Laura Tabellini Pierre