Welcome to the Spatial Organ Calendar News Page
Thank you for ordering the 2022 Calendar inspired by the Spatial Organ Atlas, an initiative that aims at mapping the architecture of tissues using spatially resolved whole transcriptome profiles.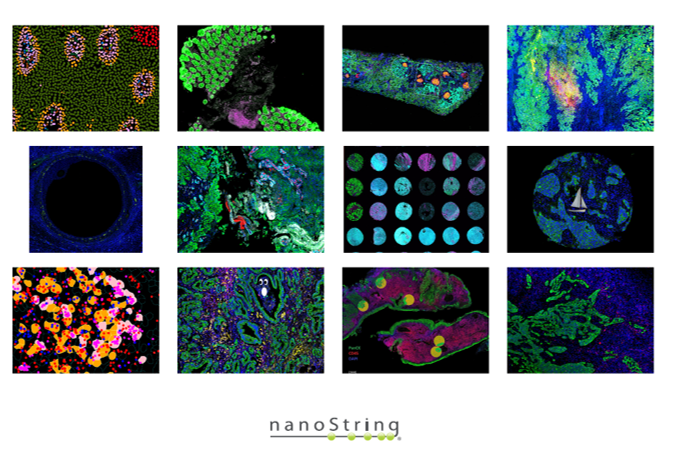 Have you already ordered our stunning Spatial Biology Calendar for 2023?
Get one to discover the winners of the Spatial Biology image contest and the scientific stories behind every image, one month at a time.
Get inspired for your next spatial biology experiment by seeing how researchers from all over the world have used  GeoMx® DSP and  CosMx™ SMI.  Enjoy the wonderful imagery by ordering one here:
Experience the Power of Spatial Biology with the The First Fully Integrated Single-Cell Spatial Solution
CosMx™ SMI and AtoMx™ SIP combine cutting-edge instrumentation with artificial intelligence-powered analysis:
CosMx™ Spatial Molecular Imager (SMI) allows researchers to comprehensively map single cells in their native environment and extract deeper biological insights from a single experiment.​
To help accelerate discoveries with CosMx SMI, we've built a new cloud-based analysis solution: AtoMx™ Spatial Informatics Platform (SIP). CosMx SMI single-cell spatial data can be visualized, stored and analyzed with ease on AtoMx SIP.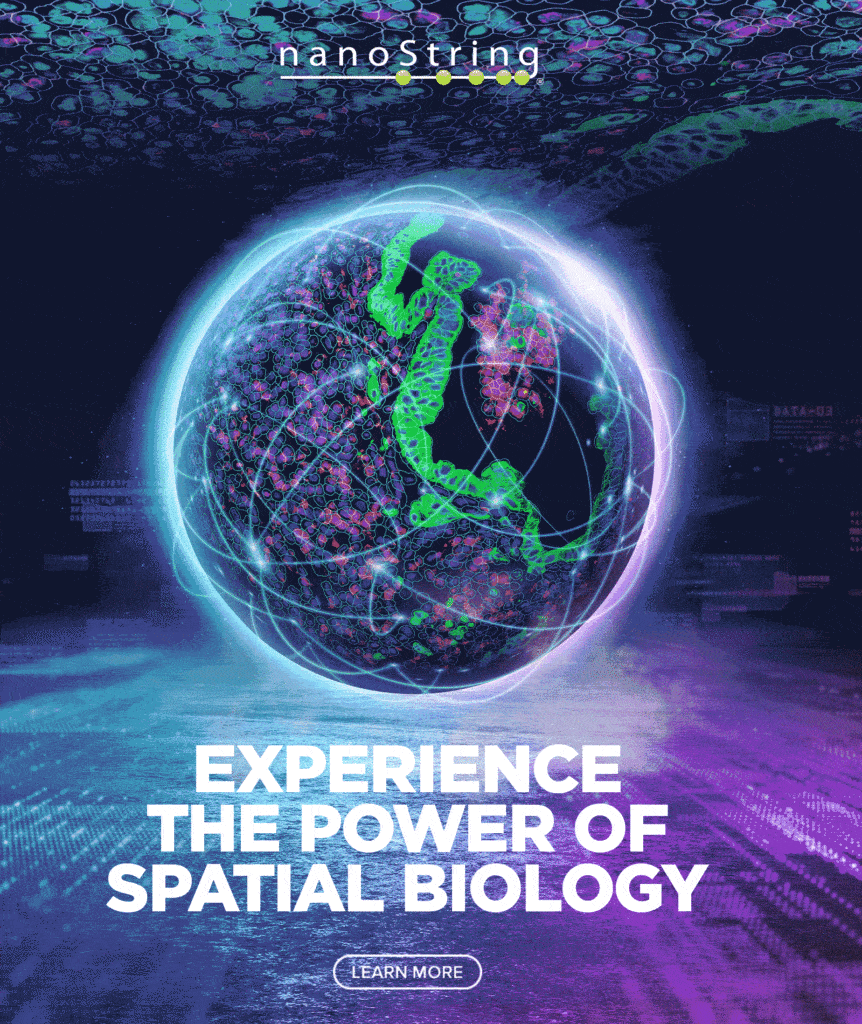 Upcoming Webinars in December
What's new on the nCounter Analysis System? | Live from the CX Lab Amsterdam
Join us for this new webinar edition of the LIVE from the Customer Experience laboratory on Wednesday 7th December.
Are you quantifying RNAs extracted from FFPE samples? Understand how easy it is with the 4 steps nCounter protocol. Connect to this live from the Customer experience lab and see how you can go from data to discovery. From immunology to oncology, discover how targeted and custom nCounter panels can help you move forward your gene expression studies.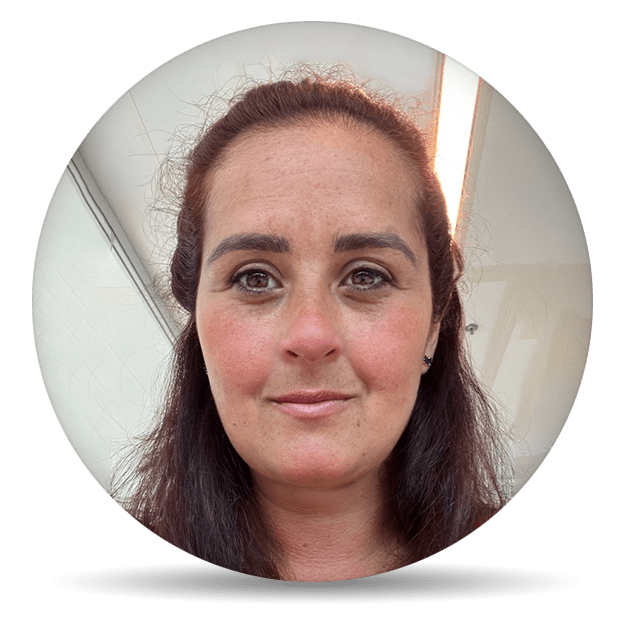 Have you missed our November webinars?
Do not worry, we have kept them on demand for you to watch any day, any time:
Imaging single cells in situ with CosMx Spatial Molecular Imager: Live from the CX Lab in Amsterdam
Watch on-demand to discover how CosMx SMI can elevate your single cell research, recorded live from the Customer Experience Laboratory in Amsterdam.

Full series now on-demand: During the Webinar series 'Single Cells Giant Leaps', we journeyed into the neighborhoods of single cells with ten leading researchers using CosMx Spatial Molecular Imager (SMI) to gain deeper insights into cellular and subcellular gene and protein expression. 
Date
Speaker
Title
On-demand
Vikram Devgan, Ph.D.
NanoString Technologies
The single-cell spatial revolution: CosMx SMI
On-demand
Jacob D. Estes, Ph.D.
Oregon Health & Science University
Utilizing Nonhuman Primate Models and High-Dimensional Spatial Approaches to Understand HIV Persistence
On-demand
Grant Kolar, M.D.
Saint Louis University
Spatially Resolved, Single Cell Atlas of the Islets of Langerhans
On-demand
Shaun Jackson, MBChB M.D.
University of Washington
Spatial transcriptomic analysis of pediatric lupus nephritis at single cell resolution
On-demand
Simon Knott, Ph.D.
Cedars-Sinai Medical Center
High-resolution spatiotemporal profiling of immune checkpoint blockade response by triple negative breast cancers with the NanoString CosMx platform
On-demand
Parambir Dulai, M.D.
Northwestern University
Endotyping inflammatory bowel diseases
On-demand
Kevin Wei, M.D, Ph.D.
Brigham and Women's Hospital
Spatial reconstruction of joint inflammation in rheumatoid arthritis
On-demand
Andrew J. Rech, MD, Ph.D.
University of Pennsylvania
Response and resistance to chimeric antigen receptor T cell therapy in human solid tumors using spatial multi-omics
On-demand
Brooke Howitt, M.D.
Stanford University School of Medicine
Single cell spatial transcriptomic mapping of the fallopian tube
On-demand
Quan Nguyen, Ph.D.
University of Queensland
Spatial multiomics analyses of a cell atlas and interactome in skin cancer