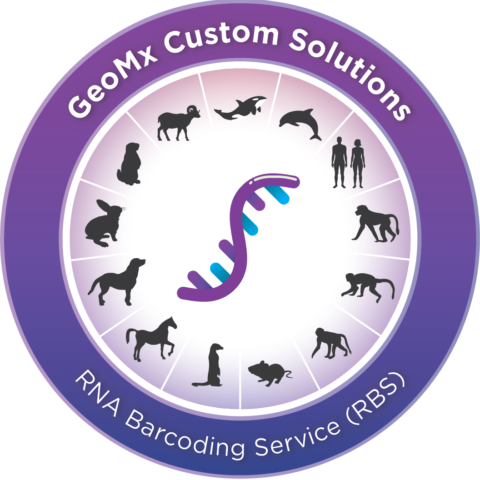 Welcome to the Spatial Organ Calendar News Page
Thank you for ordering the 2022 Calendar inspired by the Spatial Organ Atlas, an initiative that aims at mapping the architecture of tissues using spatially resolved whole transcriptome profiles.
Would you like to access the latest stories on the Spatial Organ Atlas? We are proud to announce two new interactive, whole transcriptome data stories for human colon and lymph node.
Coming up in May
Open Grants
As part of the launch of our new customizable content for use with the GeoMx Digital Spatial Profiler (DSP) for any species, we are offering you the chance to be the first at your institution to use a custom RNA Barcoding Service (RBS) assay on GeoMx!
Apply now through May 6th for your chance to receive 192 samples worth of a custom RBS assay for up to 200 targets.
Upcoming webinars
Susanne Krasemann, MD, PhD from the Institute of Neuropathology at the University Medical Center Hamburg-Eppendorf will be presenting her work on 'Neuropathology of SARS-CoV-2 as Revealed by Spatial Biology' on May 4th.
Join us on May 5th to listen to Cara Haymaker, PhD talk about 'The Impact of tumor thickness on the microenvironment of malignant pleural mesothelioma'.
Connect on May 11th to hear Alexandre Hirayama tell us all about 'Understanding the efficacy of CAR-T cell therapy for LBCL'.
Are you attending AAI2022 in Portland?
Visit NanoString at Booth #701 in the Exhibit Hall and join us for appetizers and drinks at our Social Event on Saturday, May 7th at 7 pm 'A Night Out with NanoString'
Did you miss our April Webinars?
Don't worry, we have kept them on demand for you to watch any day, any time:
As part of the Spatial Organ Atlas initiative, we launched a series of webinars focusing on kidney, pancreas and brain: 'Unraveling the Spatial Molecular Anatomy of the human brain with whole transcriptome tissue profiling'.
The winners of the 2021 Spatial Biology EACR & NanoString Grant program, in collaboration with Illumina, presented their cancer research studies, in renal cancer, giant cell tumour of bone and hepatocellular cancer nodules, leveraging spatial biology technology. Watch On-Demand: Resolving tissue heterogeneity in bone, kidney and liver cancer using in situ spatial transcriptomics.