Multiplexed gene expression now easy with nCounter® | PARCC
12:30 pm - 1:30 pm (CEST)
Location:
Salle de Conference PARCC, 56 rue Leblanc, 75015 Paris
,
France
Speakers: Ana Ortalli, Field Application Scientist, NanoString Technologies
"Awesome" gene expression you can count on
The nCounter® Analysis System provides a cost-effective automated solution for multiplexed expression analysis of 800+ targets.
The simple workflow requires just 15 minutes of hands-on time and produces highly reproducible data in ~24 hours.
Robust performance on difficult sample types including FFPE, biofluids and lysates. Join us if you're curious about gene expression analysis!
AGENDA
12:30 – 12:40 Welcome & Introduction by Fariza Mezine, PARCC and Céline Jaimet, NanoString Technologies.
12:40 – 13:20 "Back to basics: Multuplexed gene expression simplified with nCounter®" by Ana Ortalli, NanoString Technologies
13:20 – 13:30 Q&A
If you have any questions please contact Celine Jaimet at cjaimet@nanostring.com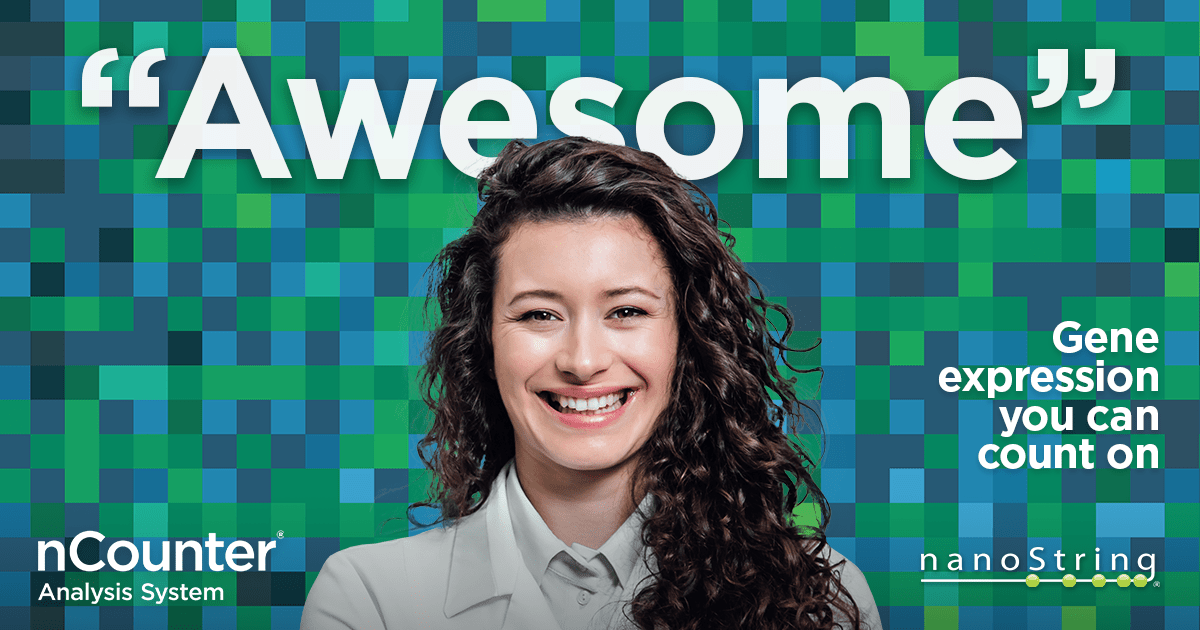 Please register to attend this in-person event: