AtoMx™
Spatial Informatics Platform
Unlock the Universe of Spatial Biology with AtoMx™
Imagine if you could…
…spatial multi-omic data anytime & anywhere.
Stop imagining.

Start exploring new possibilities with AtoMx™ Spatial Informatics Platform, the cloud computing suite for spatial multi-omics data analysis.​

Introducing AtoMx™ Spatial Informatics Platform, the first cloud-based, integrated informatics ecosystem for spatial biology with advanced analytics that will enable global data sharing and collaboration.​

By harnessing the unlimited compute power of the cloud, AtoMx will enable researchers to analyze large amounts of spatial multi-omic data anytime and anywhere with the click of a button. Compute speeds of this cloud-based informatics portal significantly decrease analysis time to allow researchers to focus on obtaining insights from spatial multi-omic data across oncology, immunology, neuroscience, and other research applications.
Spatial Multi-Omics Compute Times
A 75-fold decrease in compute time was observed when target decoding CosMx™ SMI data using AtoMx™ SIP
Introducing AtoMx™ Spatial Informatics Platform
Interested in learning more about AtoMx™?
Sign up here to be among the first customers to access the Spatial Informatics Platform.​
Contact Us
Frequently Asked Questions
What is SaaS (Software as a Service)? 
SaaS is a complete service and a way to distribute software applications via the internet as a service. SaaS applications are web-based which means that they are available on-demand, anytime/anywhere, and typically require subscriptions to access all features.  
 
These applications are not installed or run locally on someone's computer in a lab. Instead, they run on the cloud computing servers such as Amazon Web Services (AWS), Microsoft Azure, and Google Cloud. 
What is AtoMx Spatial Informatics Platform (AtoMx SIP)?
AtoMx is an integrated, cloud computing platform for spatial biology that can be used to visualize, analyze, and share data from both GeoMx® Digital Spatial Profiler (DSP) and CosMx™ Spatial Molecular Imager (SMI). 

AtoMx is offered as a Software-as-a-Service (SaaS) product that will allow unlimited scalability with on-demand data storage and compute resources. Data can be shared seamlessly between users across organizations and geographical boundaries. Standardized data formats for the platforms will help enable true data sharing to enable global research collaboration. 

Additionally, customers will have the ability to use preset analysis modules or create custom modules in R & python. Artificial intelligence (AI) and machine learning (ML) capabilities will also be enabled in future software versions. 
Why is AtoMx delivered as a SaaS application?
Providing AtoMx as a SaaS application allows NanoString customers to analyze, store, and compute data on the cloud as opposed to hosting analysis in-house or locally on someone's computer hard drive. The AtoMx platform runs on an industry leading life science cloud computing service. 
 
The SaaS delivery model enables the NanoString Software Team to seamlessly push new software features and services in the future without the need for any manual software updates. Additionally, it allows easy access to AtoMx for those customers who do not own a NanoString spatial instrument via a subscription model without having to purchase individual software licenses. 
Does AtoMx allow users the ability to develop custom scripts with open-source programming languages? 
Yes. At the commercial launch of AtoMx, users will be able to develop custom scripts using R and Python open-source scripting languages. Additionally, users will be able to modify preconfigured modules (provided by NanoString) with R and Python. 
How secure is the AtoMx platform? 
AtoMx supports a high level of security and compliance standards as part of the standard company policy. Additionally, with AtoMx being hosted on AWS servers, AtoMx benefits from AWS's high level of security standards and compliance certifications including PCI-DSS, HIPAA/HITECH, FedRAMP, GDPR, FIPS 140-2, and NIST 800-171. These certifications help satisfy compliance requirements for virtually every regulatory agency around the globe. 
When will AtoMx be commercially available?
AtoMx v1.0 will be launched Fall 2022. 

GeoMx DSP software version 3.0 will enable connectivity to AtoMx SIP and is slated for release at the end of September 2022. AtoMx versions 1.1+ will support GeoMx connection. 
What is the expected pricing for AtoMx? 
Pricing will be made available closer to the launch date of AtoMx. AtoMx will help save considerable capital and operating costs typically incurred by our customers for purchasing server/s, maintenance, security, and IT personnel expenses.
Related Resources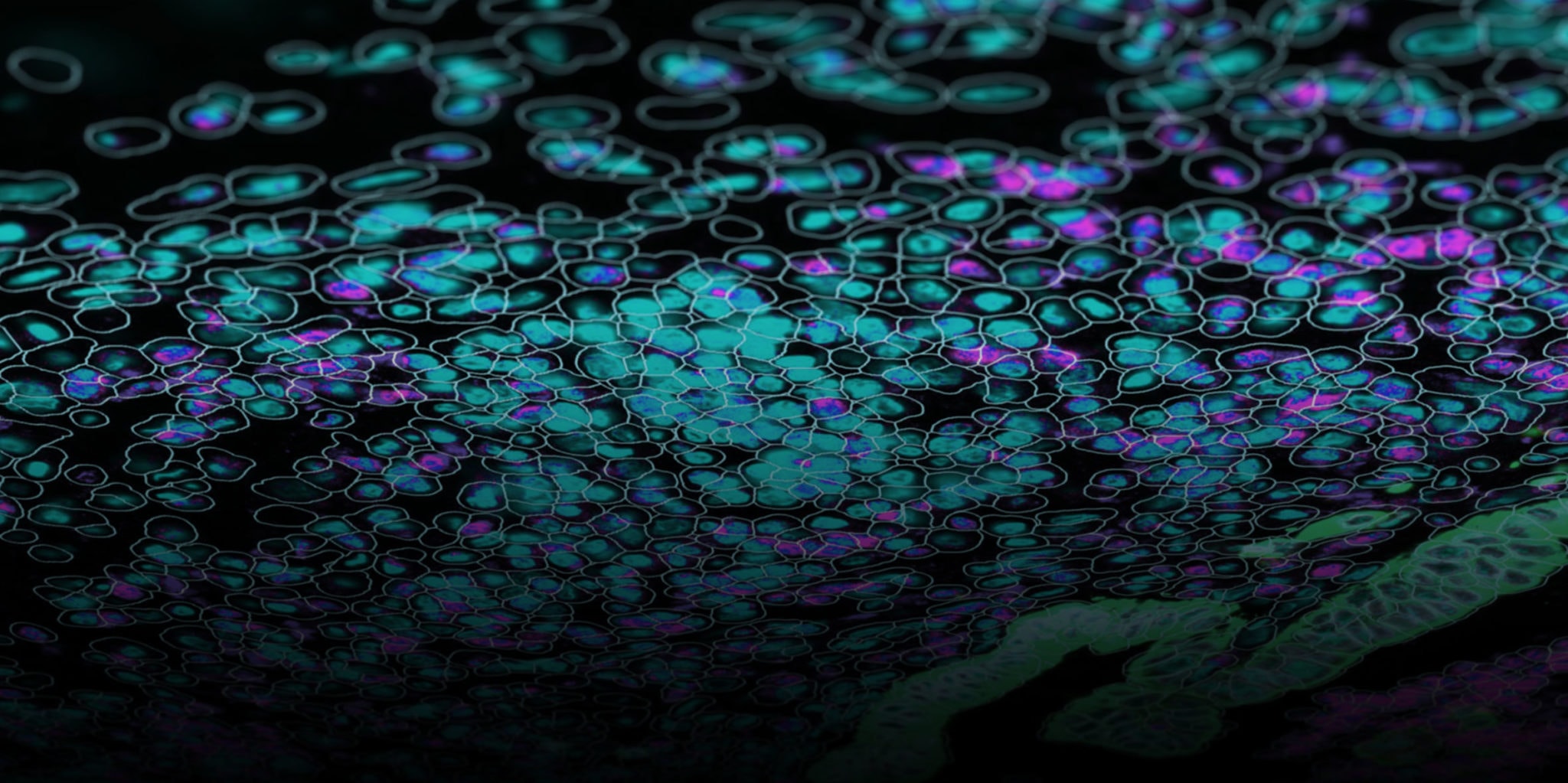 Spatial Multiomics Symposium
June 6, 2022