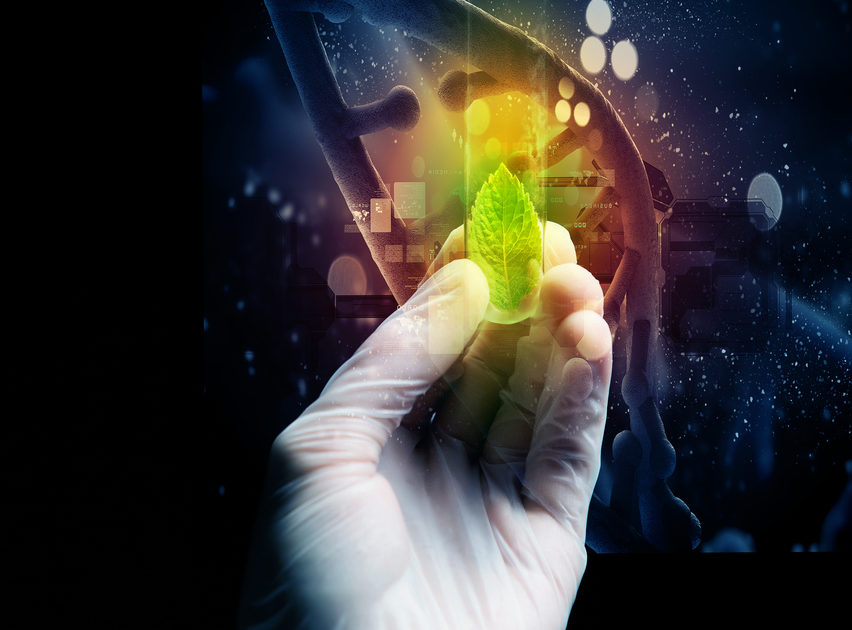 Agriculture, VetMed, and Model Organisms
Gene Expression Profiling:
A Better Understanding of Health and Disease
Differential gene expression profiling of messenger RNA allows researchers to understand the molecular impact of exposure to different environmental stimuli, diseases, vaccines, and pharmaceuticals. The advent of genomics has revolutionized research in the fields of agriculture, veterinary medicine, and model organisms. Having sequenced the DNA of various crops, domestic animals, and non-human species, scientists are beginning to understand the underlying pathways and processes that define the biology of these different organisms.
There are a multitude of applications for gene expression profiling in agriculture, veterinary medicine and model organism research. Examples include:
Agriculture: Studying the gene expression of various crops under stress has led to the development of hardier and drought tolerant strains that produce higher yields.
Veterinary Medicine: Elucidating the pathogenesis of common ailments such as cancer or kidney disease allows researchers to develop better treatments for these conditions in companion animals and humans. Understanding host/pathogen interactions has led to better vaccination strategies for domestic animals.
Model Organisms: Pathway analysis of genes involved in tissue and organ growth helps build a framework for evolution and developmental biology while pharmaceutical studies lead to the discovery of novel drug targets and a better understanding of mechanism of action.
Direct Digital Detection Maximizes Reproducibility and Productivity
nCounter® Gene Expression assays reduce time to data with a simple workflow of less than 15 minutes hands-on time and streamlined analysis, generating results in under 24 hours. The platform is ideal for processing higher numbers of samples commonly seen in studies with plants, animals, and model organisms; minimal hands-on time maximizes productivity in the lab.
Profile up to 800 genes from a single sample
Flexible content allows you to select the organism/genes of your choice
Compatible with total RNA and crude lysate
No amplification, RT or library prep with as little as 25 ng input material
No technical replicates required due to direct, digital counting
Sample multiplexing with PlexSet™ reagents allows you to profile up to 96 genes in 96 samples with one run, generating up to 9,216 data points
Lysate-compatible protocol for processing multiple samples more efficiently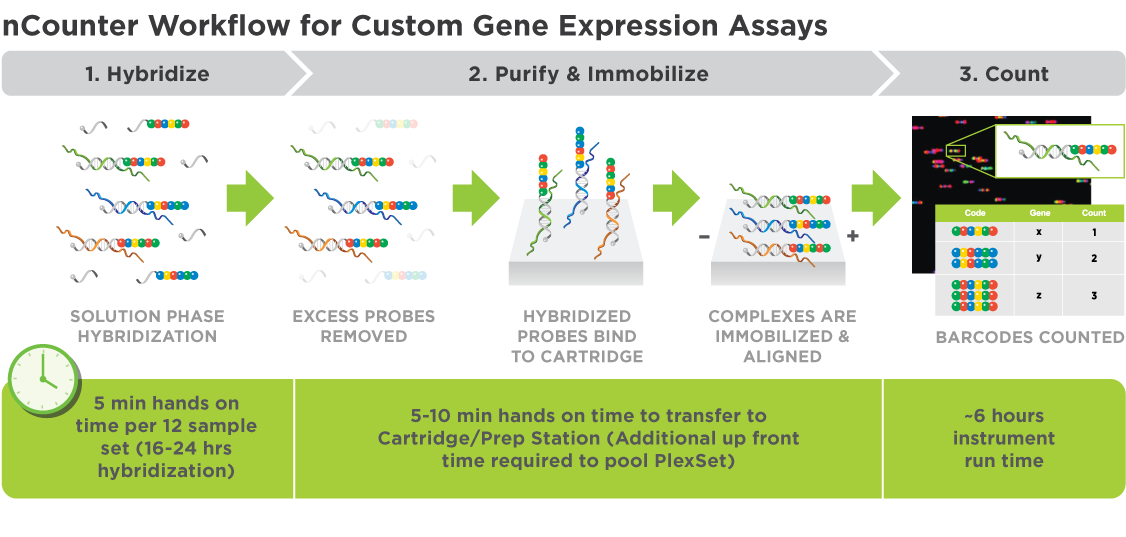 Common Species for Design Requests
Flexible Solutions
Flexible Solutions
NanoString offers a variety of custom solutions for gene expression profiling and analysis:
Custom Assay Design
Custom Assay Design
Assay content is designed by NanoString bioinformaticians free of charge. Probes for up to 800 transcript targets can be designed for any species of interest with a known sequence. Contact us for more information or to discuss your design with our bioinformatics team.

Common Species for Design Requests
Common Species for Design Requests
nCounter probe sets have been designed for over 300 species, and there have been more than 6,000 probe designs made to date.