Cardiovascular diseases (CVD) are the leading cause of death and disability globally. Unsurprisingly, research in this field is vast and scientists are looking for tools that can provide simple, actionable answers to help guide discoveries. With a number of CVD drugs coming off patent and an explosion of immune therapies with cardiotoxic side effects entering the market, scientists must deepen their understanding of cardiotoxic side effects and continuously innovate to stay on top of this rapidly evolving field.
The nCounter CVD Pathophysiology Panel enables researchers to explore how cardiovascular disfunction contributes to heart disease, hypertension and arteriosclerosis. The panel provides molecular insights with quick, actionable results. Study the cardiotoxic effects of immune therapies or assess the role of aging and cell renewal in cardiac regenerative medicine.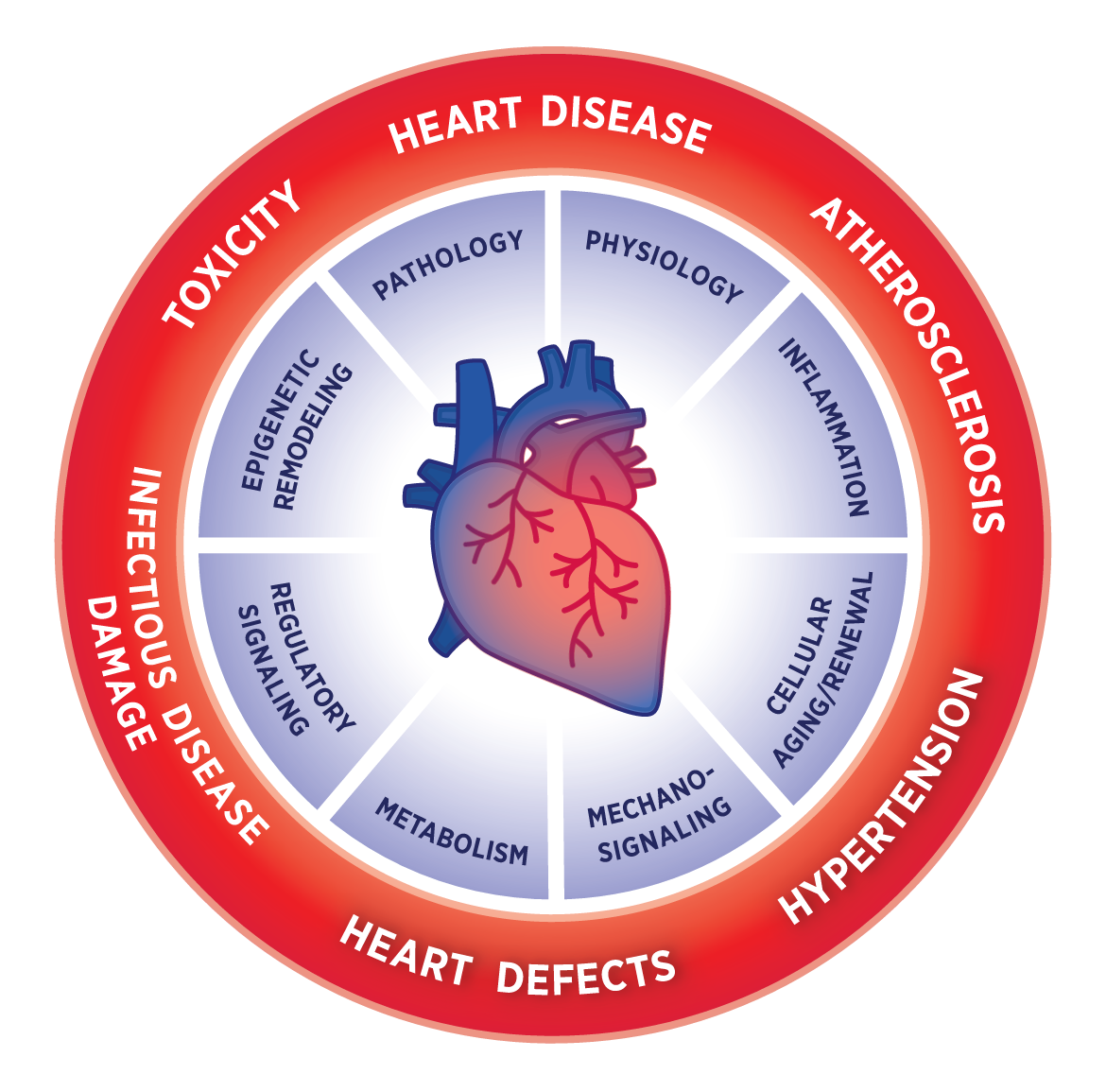 Feature Details
Features
Directly profile 800 genes across 50 pathways involved in CVD pathophysiology

Cardiovascular Pathology
Cardiovascular Physiology
Vascular Inflammation
Cellular Aging & Renewal
Metabolism
Mechano Signaling
Regulatory Signaling
Epigenetic Remodeling

Measure cardiotoxicities resulting from therapeutic treatment
Study the MOA of approved CVD drugs
Explore cardiomyocyte recovery and regeneration
Quantify the presence and relative abundance of 16 cell types present in cardiac tissue
Compatible with a variety of sample types including blood, cardiac tissue, organoids, engineered cell lines, explants, and organs on a chip
Generate data in 24 hours with less than 30 minutes hands on time and simple data analysis
Customization
Customization
Customize your research project by adding up to 55 user-defined genes of interest with nCounter Panel Plus. Panel Plus capacity enables researchers to address content specific to their cardiovascular research areas of interest. Expand on pathways and core themes of the panel or include infectious disease content (i.e. COVID).
Data Analysis
Data Analysis
In addition to the standard nSolver™ Analysis Software, genes included in the CVD Pathophysiology Panel are organized and linked to various advanced analysis modules to allow for efficient analysis of relevant pathways.
Analysis modules available for CVD Pathophysiology:
Normalization
Quality Control
Individual Pathway Analysis
Cell Profiling
Differential Expression
Gene Set Analysis
Built-in compatibility for Panel Plus and Protein analysis
ROSALIND® Platform
ROSALIND is a cloud-based platform that enables scientists to analyze and interpret differential gene expression data without the need for bioinformatics or programming skills. ROSALIND makes analysis of nCounter data easy, with guided modules for:
Normalization
Quality Control
Individual Pathway Analysis Differential Expression
Gene Set Analysis
nCounter customers can access ROSALIND free of charge at https://www.onramp.bio/nanostring. Themes
Panel Themes
The CVD Pathophysiology Panel includes annotations across 8 functional themes related to cardiovascular disfunction and disease. Pathway coverage is outlined in the table below.
Cell Profiling
Cardiac Cell Profiling Feature
Genes included in the CVD Pathophysiology Panel provide unique cell profiling data to measure the relative abundance of 16 different cardiac cell types. The table below summarizes the genes included in each cell type signature, as qualified through biostatistical approaches and selected literature in the field of cardiovascular disease.
Request a Quote
Contact our helpful experts and we'll be in touch soon.