Accelerate Your Oncology Research
Tumor • Microenvironment • Immune Response
Cancer is a complex disease characterized by interactions between the tumor, microenvironment, and immune system. A broader and deeper understanding of the biology and signaling pathways that lead to cancer enables scientists to better identify, characterize, and target biomarkers that can ultimately be translated into clinical applications. Advances in molecular tools now enable a multiomic, holistic view of cancer that rapidly advances the understanding of how tumors develop, evade the immune system, and progress.
Challenges
Cancer is a constellation of highly heterogenous diseases that share a common origin in mutations that drive key cellular functions like proliferation and cell death. Each cell in a tumor can bear its own genomic alterations and expression programs. Tissue-based and microenvironmental pressures add their own unique features to tumor pathology. Patients may also respond differently to treatment due to their own genetic makeup and microbiome, creating challenges for translating insights from model organisms to humans. Finally, the immune response adds an additional axis of complexity that adds to the challenge of cancer research and treatment.
Cancer is not just one disease
Tumor microenvironment impacts immune response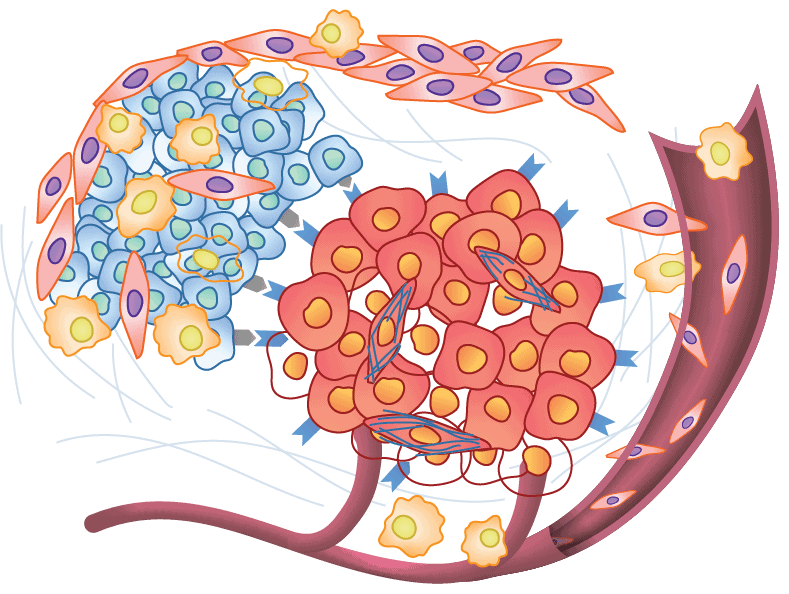 Not all patients respond to treatments
Your Trusted Partner in Cancer Research
NanoString has been developing cancer research tools for over 20 years and believes in partnering with scientists to advance their research. We offer integrated, multiomic research tools for every stage of the translational research continuum. Whether you're profiling the expression of 800+ genes with the nCounter® Analysis System, performing spatial profiling with the GeoMx® Digital Spatial Profiler (DSP), or getting single cell and subcellular spatial multiomics data with the CosMx™ Spatial Molecular Imager (SMI), we are here to partner with you every step of the way.
Three Platforms. Unlimited Potential.
Overcome cancer heterogeneity with a suite of translational tools and solutions that empower you to get actionable insights faster at any scale, from single cells to multi-cellular molecular compartments in the tumor microenvironment.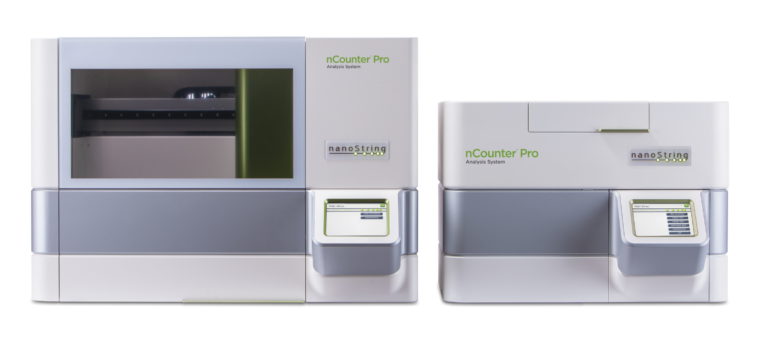 nCounter®
Analysis System
Discover predictive and prognostic biomarkers
Evaluate mechanisms of treatment response
Monitor disease biomarkers in clinical trials
Stratify patients using validated TIS, PAM50 and LST gene signatures
GeoMx®
Digital Spatial Profiler
Understand tumor heterogeneity
Understand impact of the tumor microenvironment on the immune response
Measure treatment response in clinical trials
Characterize the microenvironment along the tumor invasive margin
Discover and validate spatial biomarkers
GeoMx DSP Assays for Oncology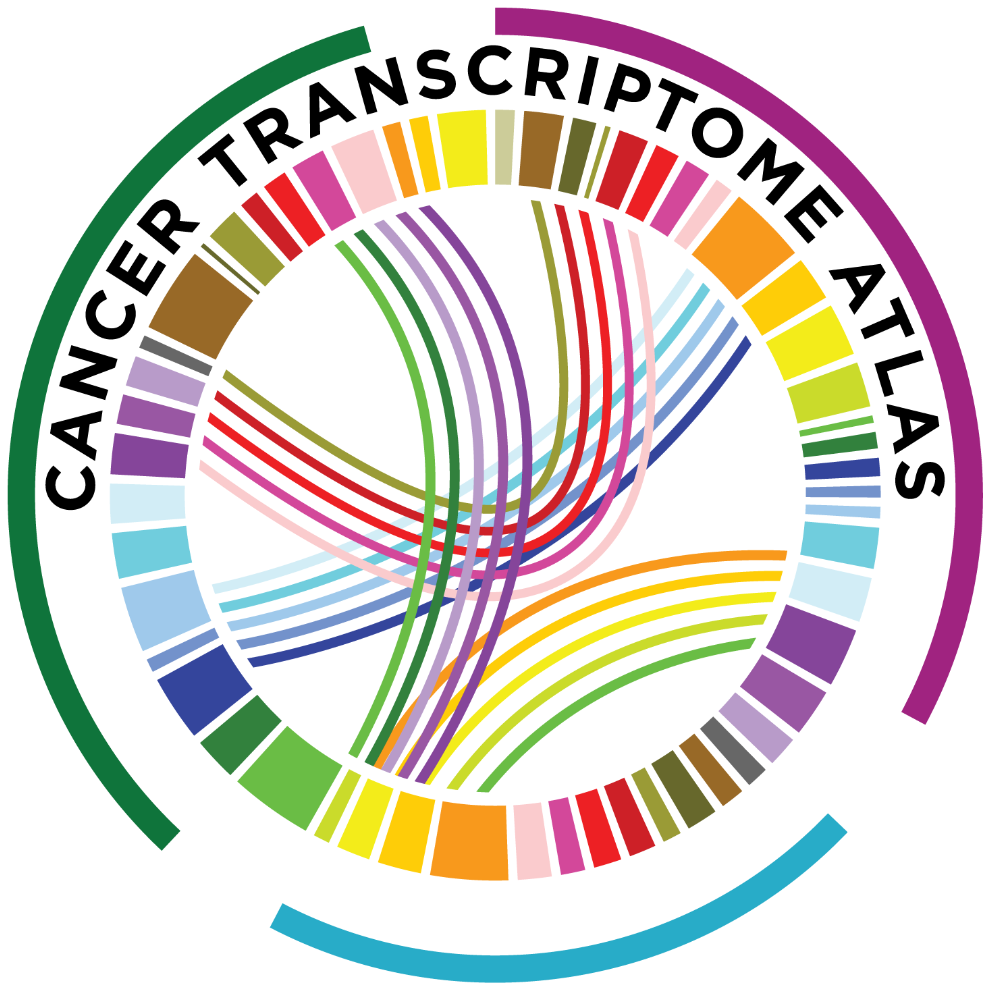 This panel profiles the tumor, TME and immune response, and covers 1,962 human transcripts, including the tumor inflammation signature (TIS).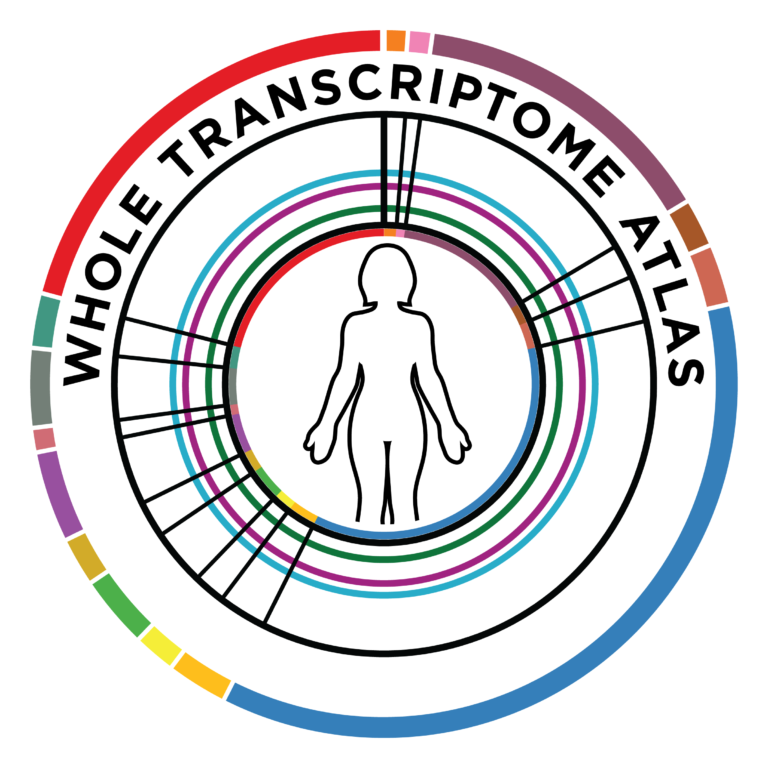 These panels contain curated content that includes protein targets for IO research such as immune checkpoints and proteins involved in the MAPK and PI3K/AKT signaling pathways. Each panel includes a core module and can be augmented with add-on modules containing 6-10 targets each.
CosMx SMI Assays for Oncology Research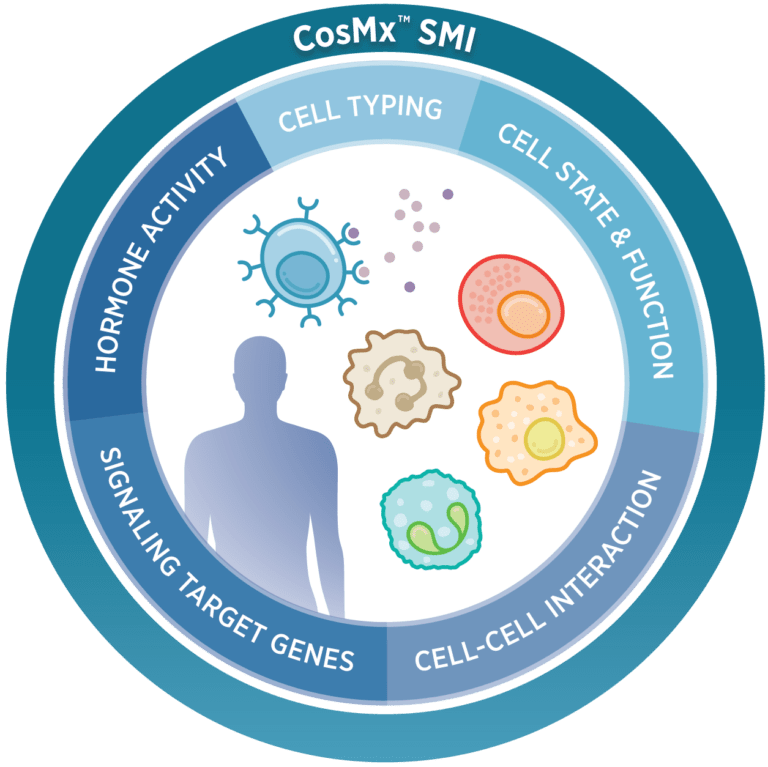 This panel provides robust cell typing and cell-cell interaction analysis, among other applications, for a wide range of human tissues and disease states. Profile the expression of 1000 highly curated targets at subcellular resolution and customize with up to 50 custom targets.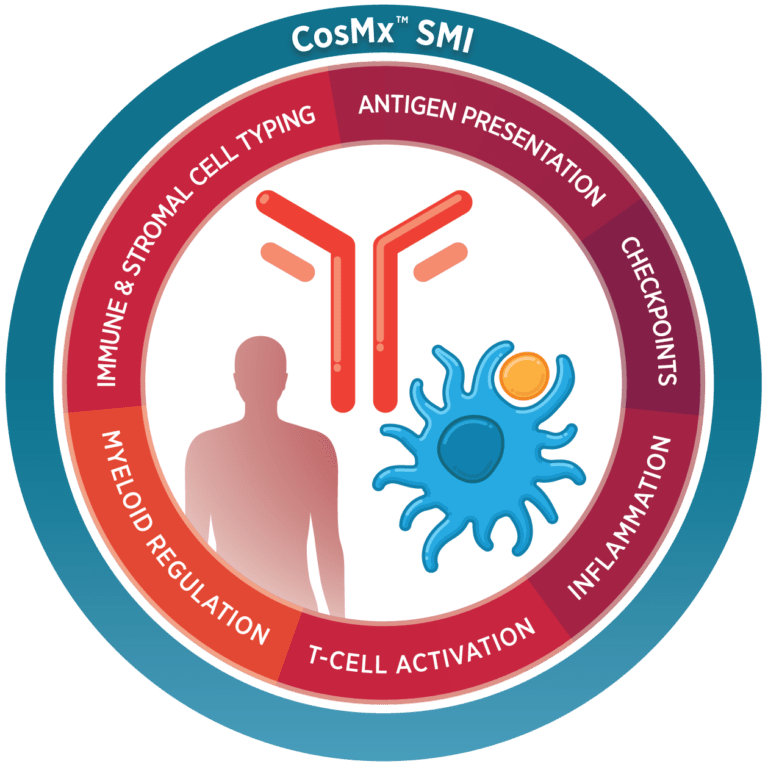 These assays enable high-plex analysis of up to 68 proteins from a single FFPE slide with spatial context at single-cell resolution.
"The nCounter Analysis System, GeoMx DSP and CosMx SMI are highly complementary for oncology research, especially for biomarker discovery. nCounter, with its smartly curated panels, allows for rapid screening of alterations in gene expression as well as insight into pathway activity. GeoMx reveals the regions of tissue where these alterations occur, and CosMx deepens this insight down to the single cell and subcellular level. This powerful instrument combo provides an unprecedented view of molecular tissue architecture that can be applied to basic and translational research, especially in cases where tissues samples are scarce and precious."
Case Studies and Testimonials
Customer Testimonials
Oncology Customer Testimonials
Have questions or simply want to learn more?
Contact our helpful experts and we'll be in touch soon.
Contact Us