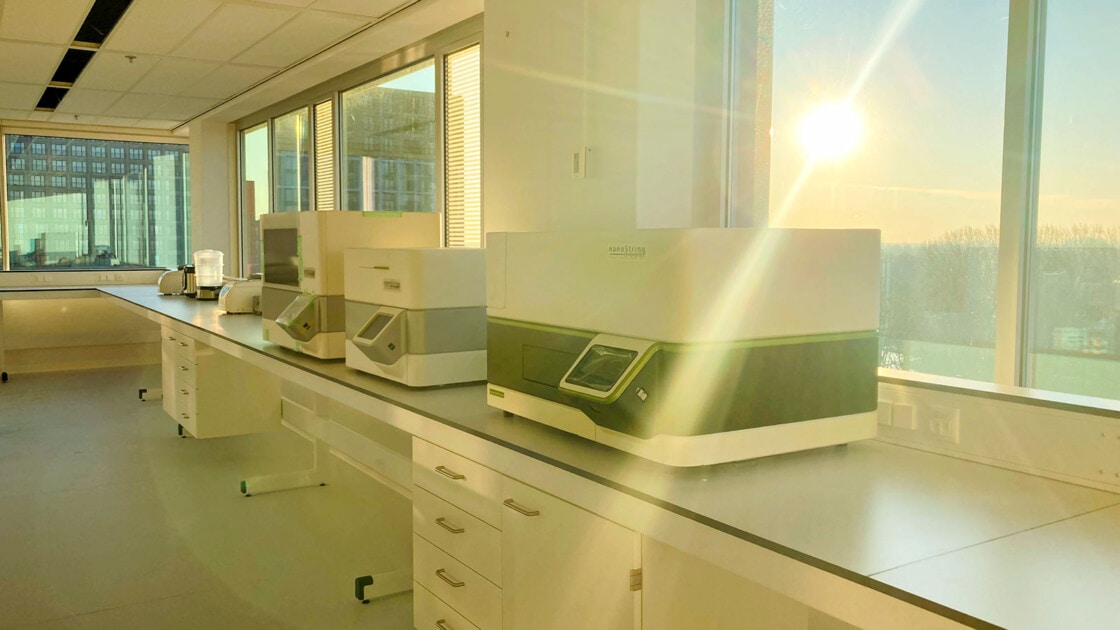 Uncover Spatial Biology in an Immersive Experience
Our European Customer Experience Laboratory is ready to welcome you
In addition to our existing Customer Experience lab in Seattle, in April 2022 we celebrated the opening of NanoString's European Headquarters in Amsterdam, the Netherlands, offering a dedicated Customer Experience (CX) Laboratory for all our platforms.
Our CX lab provides personalized and scalable solutions for your research with the aim to maximize your customer experience, productivity and reliability.
Find out how our technology works
Learn about the slide preparation workflow
Explore Region of interest (ROI) selection
Gain know-how on data analysis methodologies
Request virtual or in-person demonstrations
We strive to bring innovation to your research
What do we offer at the Customer Experience Laboratory?
We have a series of activities adapted to your needs
To get in touch with the Amsterdam CX Lab, please contact cxlabams@nanostring.com
"A brand-new customer experience laboratory where everything starts!
Excellent facilities and a friendly NanoString team who help you at every step to ensure successful projects."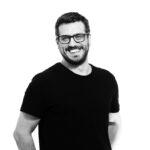 Gustavo Ayala
Citogen Lab Manager, Spain
"It was a great experience visiting the CX lab in Amsterdam. The team could answer all my questions about the technology, the instrument and the staining procedure. I felt that they are putting all their attention and time to make the experiment run smoothly and get the best quality results.
The team is really attentive to the needs of your specific experiment. The environment at the site was very pleasant and welcoming! Thank you CX lab crew!"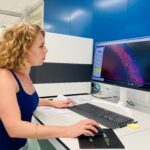 Natasha Danda
Research Engineer and Lab Manager, ICM Paris Brain Institute
"My visit to CX Lab was a large dose of information combined with great satisfaction from associating with competent people who shared their professional knowledge with me. The CX lab offers access to all NanoString research platforms currently available on the market, providing personalized solutions for scientific projects.
Qualified and experienced research staff with extensive experience are happy to support other scientists. Thank you very much for valuable conversations and equipment demonstrations!"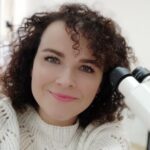 Ewelina Ziolkowska
Researcher, Medical University of Łódź, Department of Hematology
Come and be a part of the spatial revolution and accelerate your research
Request a Tour or Test Drive