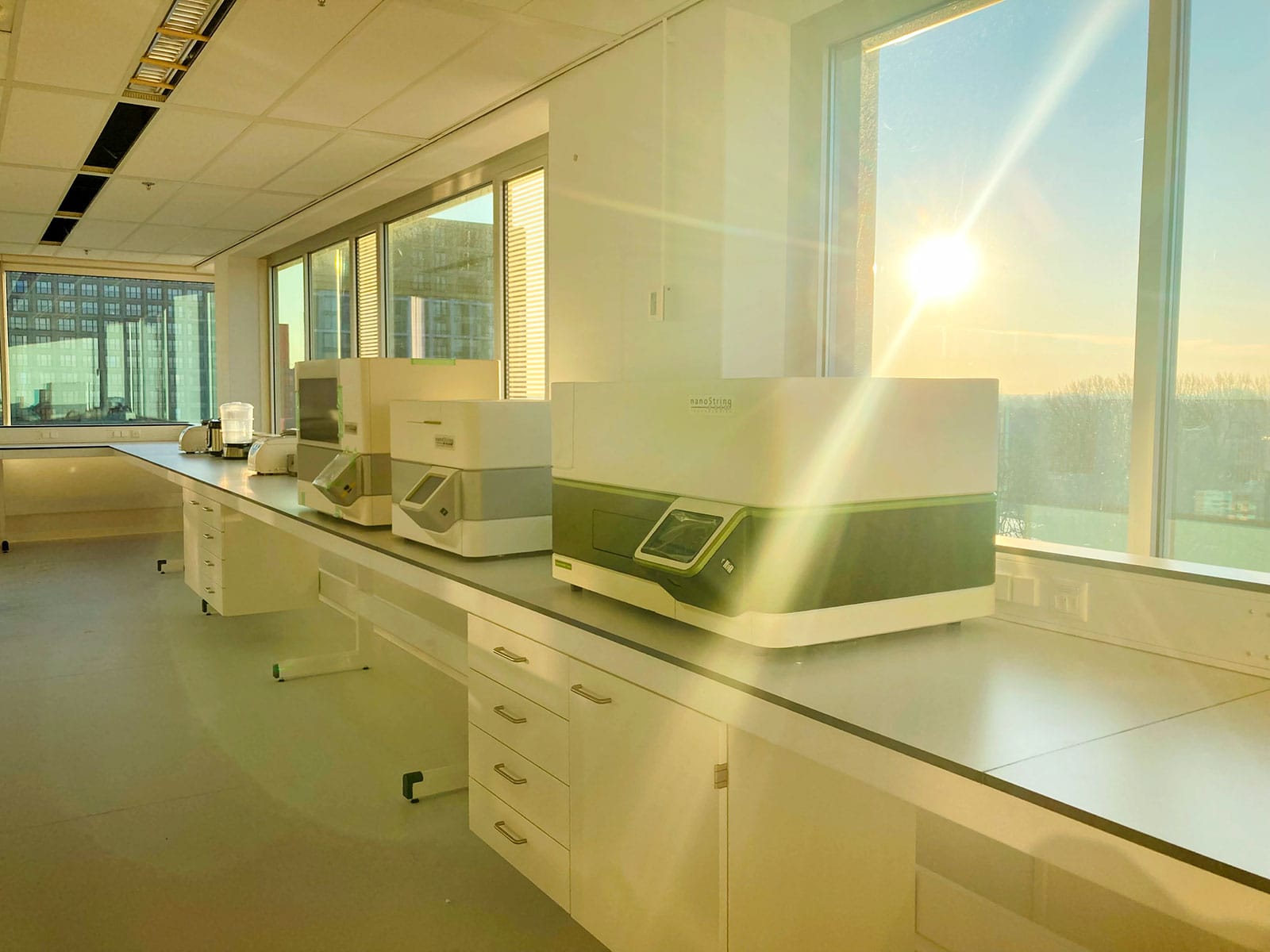 Uncover Spatial Biology in an Immersive Experience
Our European Customer Experience Laboratory is ready to welcome you
In addition to our existing Customer Experience lab in Seattle, last April 5th we celebrated the opening of NanoString's European Headquarters in Amsterdam, the Netherlands, offering a dedicated Customer Experience (CX) Laboratory for all our platforms.
We strive to bring innovation to your research
Our new CX lab provides personalized and scalable solutions for your research with the aim to maximize your customer experience, productivity and reliability.
Find out how our technology works
Learn about the slide preparation workflow
Explore Region of interest (ROI) selection
Gain know-how on data analysis methodologies
Request virtual or in-person demonstrations
What do we offer at the Customer Experience Laboratory?
Because we want to accompany you at every stage of your Spatial Biology journey, we created a series of training activities adapted to your needs.
Want to get acquainted and up-to-date with our Spatial Biology technologies? Join these monthly 'live from the CX lab' webinars to get you a technology overview, its applications and software flexibility.
Interested in Spatial Biology and would like to see how it can enable your research? Discover the spatial ecosystem via an on-site project consultation to see all the required instrumentation.
Are you an existing customer wanting to deepen your knowledge by reviewing the workflow and data analysis pipelines? Refresh your technical know-how as you embark on your ambitious projects.
Please note these CX lab trainings are:
Free-of-charge (travel/accommodation costs are not included)
Limited to small groups of researchers
Organized on a monthly basis
To get in touch with the Amsterdam CX Lab, please contact cxlabams@nanostring.com