NanoString Europe Summits 2022
Expanding the Power of Spatial Biology
Would you like to meet spatial experts and learn about the Spatial Biology Ecosystem and how the application of Spatial Multi-omics and single-cell imaging can be used to answer important research and clinical questions?
Coming to a city near you this October!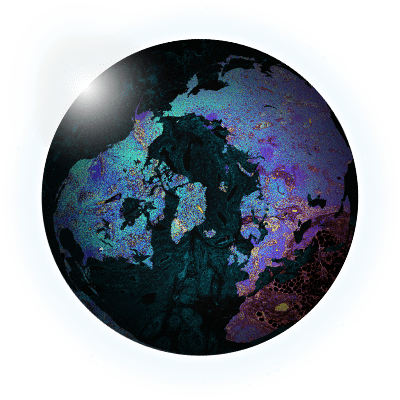 Join us in-person as we launch the NanoString Europe Summits for 2022, with 9 dates across 7 countries in Europe.
Get a first-hand look at the power of the Spatial Biology Ecosystem:
Each venue features a unique series of researcher presentations, alongside NanoString scientists from Seattle headquarters. View the 'Speaker Gallery' below to learn more.
Mini exhibition and poster session at every venue. Present your own research project using GeoMx DSP or CosMx SMI during the poster session. Submit your title when you register.
Register to attend:
Registration is free-to-attend. Certificates of attendance are available for all event attendees and will be provided after the events have taken place. These events will not be recorded in their entirety, so register today for the full experience and to network with your peers.
View the Speaker Gallery (more names being added)
'Understanding inflammatory bowel disease using single cell RNAseq and Spatial Molecular Imaging'
'How spatial analysis can empower clinical studies in transplantation and beyond'
'Harnessing spatial transcriptomics to explore leucocyte responses to skin cancer across immunosuppression and immune ageing'
'Integrative spatial transcriptomics analyses across different triple negative breast cancers'
'The role of spatial transcriptomics analysis in patient-derived cancer 3D models'
'Spatial Transcriptomic characterisation in oncology and beyond'
'Phenotyping Virulence of SARS-CoV-2 variants in Golden Syrian Hamsters'
'A pre-existing inflammatory immune microenvironment predicts the clinical response of vulvar high-grade squamous intraepithelial lesions to therapeutic HPV16 vaccination'
'Spatially resolved transcriptomics reveals molecular and immunological hallmarks of colorectal cancer tumorigenesis'
'Gut microbiome, intestinal permeability and Graves' orbitopathy'
'Spatial transcriptomic analyses of colon cancer microenvironments'
'Profiling vascular complexity in cavernoma and the brain microenvironment'
'Large scale multi-omic profiling of the tumor-immune microenvironment in mantle cell lymphoma'
'Zooming in on lung epithelial and myeloid immunity in influenza-associated or COVID-19-associated pulmonary aspergillosis'
'Using spatial transcriptomics to understand neurosensory deafness'
'Immunity in non-alcoholic fatty liver disease: From Omics to spatial profiling'
'Mapping the immune system heterogeneity using spatial genomics'
'CD8+, Regulatory T cell and neutrophil spatial interaction in NSCLC microenvironment and impact on treatment'​
'Rheology: a New dimension of tumor heterogeneity disclosed by spatial transcriptomics'
'Spatial architecture of Non-Small Cell Lung Cancer at single cell resolution'
'Spatial Whole Transcriptome Analysis to elucidate the interaction between tumor cells, adypocytes and macrophages in gastric cancer'
Opening Address & Keynote
Introducing AtoMx™ Spatial Informatics Platform (demo).
Opening Address & Keynote
Introducing AtoMx™ Spatial Informatics Platform (demo).
Network with your peers by presenting your own research project during the poster session at your chosen venue.
Have you used nanoString technology in your research?
Submit your poster title when you register above for the chance to present your research project.
Register now