NanoString Europe Summits 2023
OH "WOW", now this is how you get spatial
Discover how to elevate your single-cell biology research by measuring and visualizing the full RNA reactome in situ. Plus, don't miss an exclusive demo of AtoMx™ Spatial Informatics Platform (SIP), the only cloud-based, fully-integrated informatics platform for spatial biology.​
Coming to a city near you this April!
Join us in-person as we launch the NanoString Europe Roadshows for 2023, with 10 dates across 7 countries in Europe.
The half-day agenda gives you a first-hand look at the power of Spatial Biology.
Each venue features researcher presentations, alongside NanoString scientists from Seattle headquarters.
Mini exhibition and poster session at every venue. Present your own research project using nCounter, GeoMx DSP or CosMx SMI during the poster session. Submit your title when you register.
Spaces are limited so save your spot today!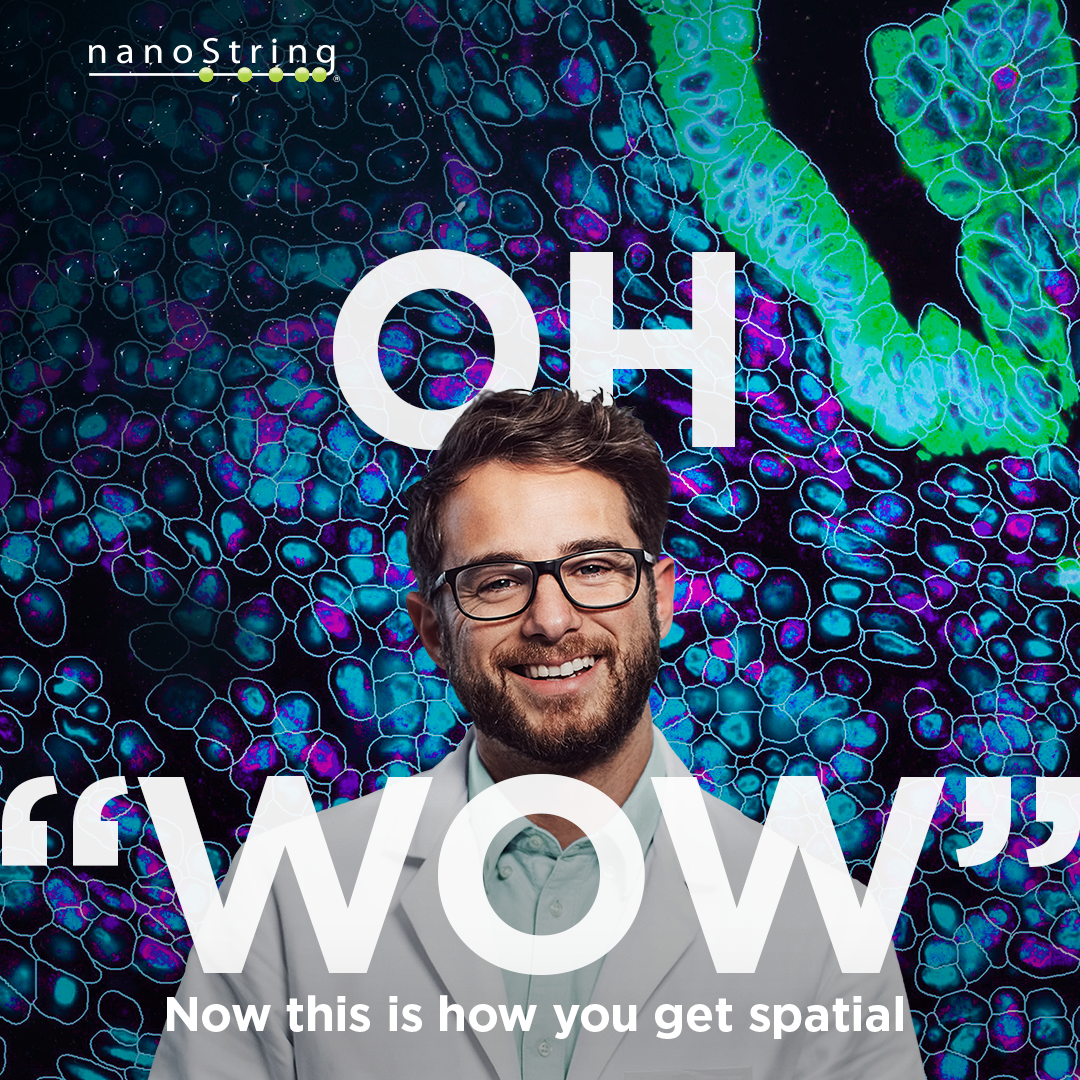 Find a summit near you:
Check back for updates on the agenda for each venue.
If you have any questions about these events, please email us at emeamarketing@nanostring.com.
Register to attend:
Registration is free-to-attend. Certificates of attendance are available for all event attendees and will be provided after the events have taken place. These events will not be recorded, so register today for the full experience and to network with your peers.
View the complete Speaker Gallery
'Utrecht Sequencing Facility presentation'
'Early-stage colon cancer'
'Visualizing SARS-CoV-2 infection in tissue samples of deceased COVID-19 patients'
'Artificial Intelligence-Guided Spatial Transcriptomics in High Grade Serous Carcinoma: Toward Image Analysis Based Precision Oncology'
'Highly Sensitive Transcriptomic-based Pooled CRISPR Screening Enabled by CosMx SMI'
'Spatial molecular imaging of the tumor microenvironment at the invasive front of colon adenocarcinomas'
'Spatial analysis reveals distinct immune phenotypes and tertiary lymphoid structure-like aggregates in pediatric acute myeloid leukemia'
'GeoMx – from idea to project'
'Stem cell mediated regeneration in the human thymus'
'"Super Survivor" after Lung Transplantation – Protective Role of Macrophages'
'Spatially resolved transcriptomic characterisation of high-risk morphologies in lung adenocarcinoma'
Network with your peers by presenting your own research project during the poster session at your chosen venue.
Have you used nanoString technology in your research?
Submit your poster title when you register above for the chance to present your research project.
Register Now