GeoMx® DSP: A Flexible & Scalable Platform for Spatial Biology
Quickly resolve tissue heterogeneity and the complexity of microenvironments with the GeoMx Digital Spatial Profiler (DSP), the most flexible and robust spatial multiomic platform for analysis of FFPE and fresh frozen tissue sections. GeoMx is the only spatial biology platform that non-destructively profiles expression of RNA and protein from distinct tissue compartments and cell populations with an automated and scalable workflow that integrates with standard histology staining.
Profile the Whole Transcriptome and 570+ Proteins from Intact Tissue
Spatially profile the whole transcriptome and 570+ protein targets separately or simultaneously from your choice of sample inputs: whole tissue sections, tissue microarrays (TMAs), or organoids. Make GeoMx DSP your spatial biology platform of choice for biomarker discovery and hypothesis testing.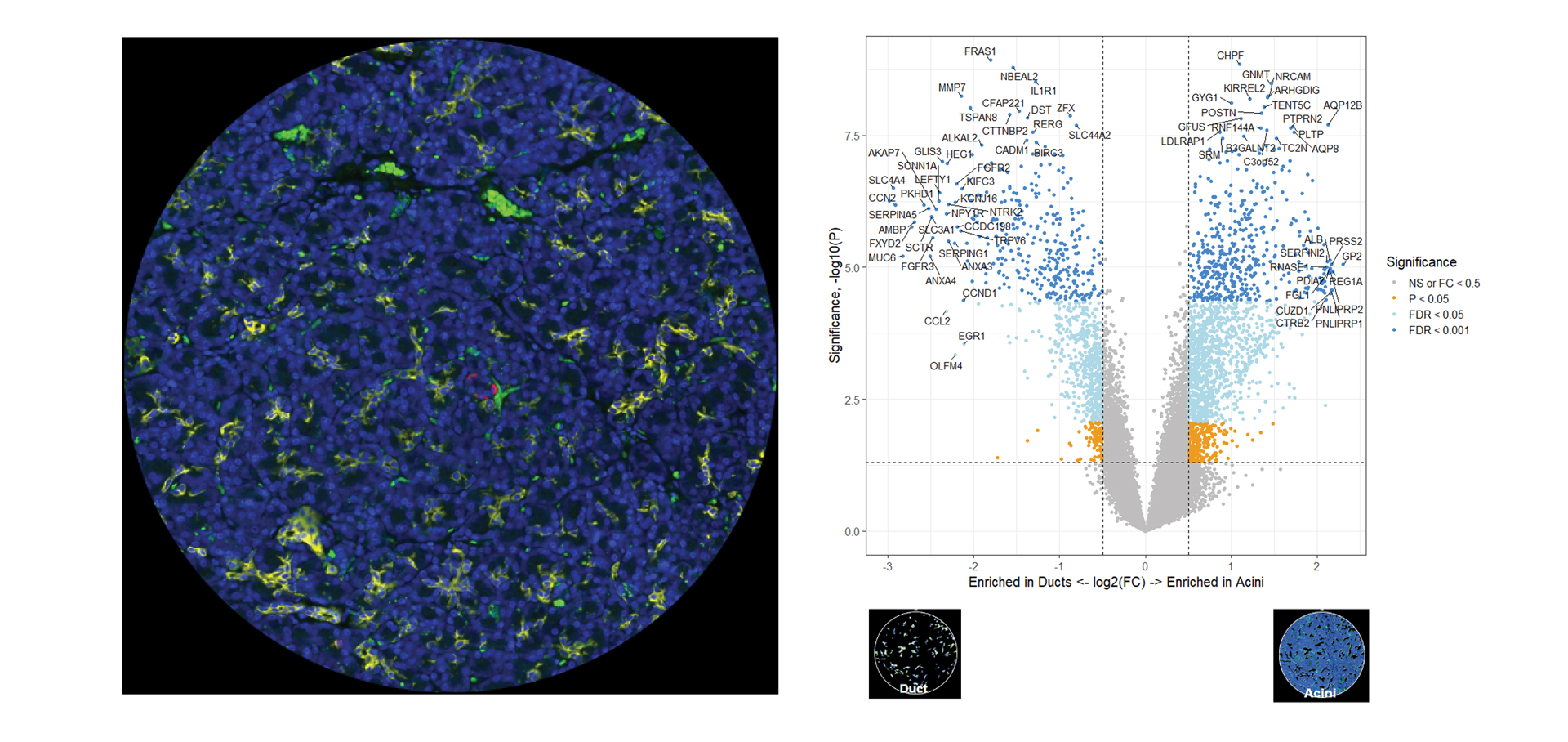 You Decide Where to Draw the Line
with Biology-Driven Profiling
Decide where to draw the line and let the tissue be your guide with biology-driven profiling that empowers you to choose the tissue microenvironments and cell types that matter most to you. Choose which regions to profile and segment each region into different compartments using fluorescent staining patterns as a mask to profile expression in certain tissue types or cell populations.
What Can You Do with GeoMx DSP?
Imagine the Possibilities with GeoMx DSP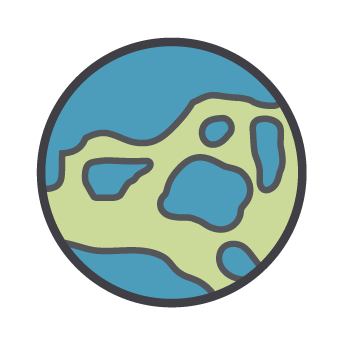 Heterogeneity. Resolved.
Spatially resolve tissues and cell populations with functional segmentation.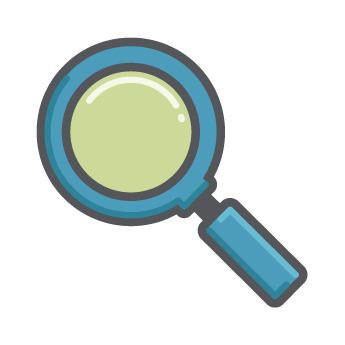 Detect more.
Without compromise.
Detect more of the transcriptome and proteome with the highest plex and highest sensitivity.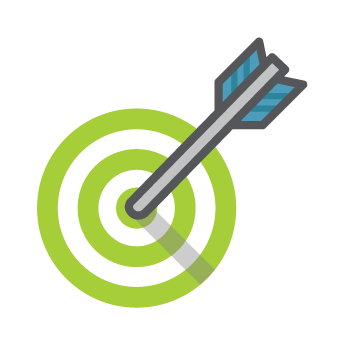 Consistent results. Reliable answers.
Multi-sample analysis and cohort studies made easy with unmatched reproducibility and scalability.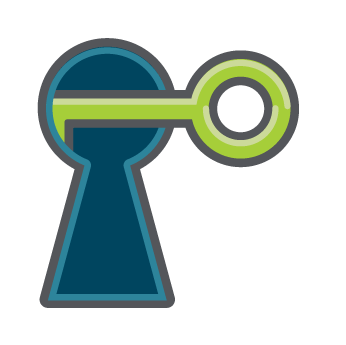 Unlock your samples. With confidence.
Get proven, robust results from FFPE, FF tissues and TMAs using standard histology workflows.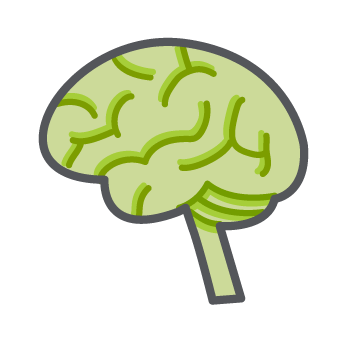 Structure dictates function. Think outside the box.
Profile functionally distinct cells and structures to get a complete picture of the biology that matters.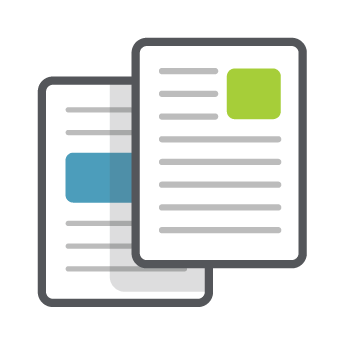 Analyze today.
Publish faster.
Don't wait. Get publication-ready results faster with higher throughput and an integrated data analysis software.
The GeoMx DSP Workflow
Stain whole slides with assay probes and up to four fluorescent markers and then image them on the instrument. With fluorescent staining as your guide, decide which regions of the tissue you want to profile, and using masking, optionally profile two or more tissue compartments or cell types in each region. Quantify RNA and protein expression levels with direct, digital counting of barcodes using the nCounter® Analysis System or sequencing on an Illumina platform. Analyze your data with the provided DSP Data Analysis Suite (DSPDA), open-source tools, or our Spatial Data Analysis Service (SDAS).

Request a Quote
Contact our helpful experts and we'll be in touch soon.