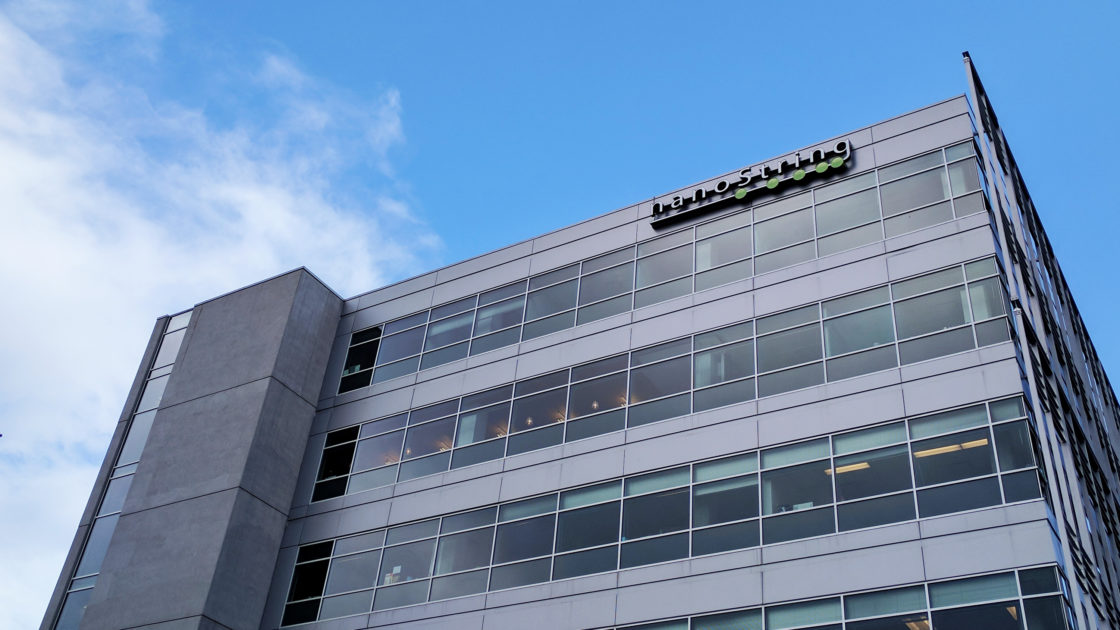 Environmental, Social and Governance Report
ESG Strategy and Oversight
Our ESG strategy is focused on areas that are material to our business and clearly connected to our business strategy. We expect our ESG strategy to evolve as we continue to assess the appropriate framework for our disclosures and appropriate metrics to measure our actions. In 2022 and early 2023, our board of directors took several steps to clarify its responsibilities for overseeing our ESG strategy, including the assessment and evaluation of our overall ESG strategy and its integration into our longer-term strategy. Our compensation committee was renamed the compensation and human capital committee and its charter was updated to include oversight of human capital management. The board of directors also delegated oversight of ESG strategy to the nominating and corporate governance committee and amended the committee's charter to include this responsibility.
The hiring, engagement and retention of a skilled workforce is particularly important in the highly competitive scientific fields in which we operate. We remain focused on the well-being, engagement and retention of our employees. In addition, we prioritize the development and manufacturing of safe, sustainable and reliable products through investments in quality initiatives throughout the company.
Mission
Our employees are guided by our mission to map the universe of biology. Our core values—ambition, ingenuity, grit, authenticity and commitment to customers—set the foundation for our attitudes and actions, including how we conduct our business, how we interact with each other and our customers and how we evaluate employee performance.
Talent Acquisition, Development, and Employee Engagement
Compensation and Benefits
Diversity, Equity and Inclusion
Talent Acquisition, Development, and Employee Engagement
Our employees play a key role in our ability to serve our customers and achieve our mission, and we strive to attract, empower and retain high quality talent that is inspired, diverse and driven. To attract and retain top talent, we strive to create opportunities for our employees to grow and develop in their careers and ensure they are supported by competitive salaries and a comprehensive benefits program.
We believe employee career development is an investment in our employees' skills and our future. We offer career development opportunities to eligible employees, including educational reimbursement, onsite training to enhance job-related skills, management development programs and opportunities to attend job related conferences and seminars. Additionally, we have an annual employee performance review program which evaluates employee performance across all areas in the organization and is designed to support our employees' career and personal development, which ultimately contributes to achieving our mission.
We believe it is important to encourage open and direct communication at all levels in our organization and we implement employee experience and feedback surveys as well as monthly all-employee town halls in an effort to understand whether our human capital policies are effective and where we can improve.
Compensation and Benefits
We believe we provide competitive and comprehensive financial compensation and benefits for our employees and that our programs are designed to meet our employees' needs. In addition to salaries, these programs (which may vary by country or region) include, for eligible employees, new employee equity grants, additional annual discretionary equity awards, discretionary merit-based annual cash bonuses tied to our annual performance goals, a voluntary employee stock purchase program, a 401(k) plan with partial employer matching contributions, healthcare and insurance benefits, health savings and flexible spending accounts, paid time off, family leave, employee assistance programs, an educational reimbursement program and health and wellness programs. 100% of our full time employees receive new employee equity grants or cash-settled awards and additional annual discretionary equity awards or cash-settled awards.
Aon, our independent compensation consultant, conducts an annual benchmarking review of our employee equity program to ensure we remain competitive, and, as a result of that evaluation, we adjust the range of equity grant values periodically as needed. Approximately 60% of our U.S. based employees participate in our employee stock purchase plan, demonstrating a high level of engagement and commitment by our employees to shareholder value creation. In addition, we believe our employees can make a meaningful difference in their local communities and we offer employees paid time off to volunteer in community involvement activities, such as serving as mentors for students pursuing careers in STEM and supporting cancer research through participation in an annual fundraising bike ride.
Diversity, Equity and Inclusion
We believe racism and discrimination are unacceptable. We are committed to building and maintaining a diverse and inclusive business and have diversity, equity and inclusion programs in place to help us achieve our commitment.
We seek diversity, equity and inclusion, or DEI, at every level in our organization. Our board of directors includes directors from various backgrounds, industries, skills and experience and is gender-diverse. Our senior leadership team includes leaders with diverse skills, experience, racial background and genders. Our employees come from numerous countries and various backgrounds and we strive to provide a diverse and inclusive environment. In 2022, 34% of full time employees on our U.S. payroll self-identified as members of one or more underrepresented minority groups (as defined by the Equal Employment Opportunity Commission).
We have active programs in place and continue to focus on extending our diversity, equity and inclusion initiatives across our entire workforce. As part of our program, we seek to make diversity, equity and inclusion a focus for our recruiting and hiring practices, including by ensuring we have diverse representation in our recruiting pool and interview panels. Our DEI efforts are overseen by a three person executive council consisting of members of senior management.
As part of our DEI initiatives, we have employee resource groups, or ERGs, to focus on diverse communities within our workforce, including women, people of color and LGBTQ+ individuals, as well as their allies. Each ERG has a member of senior management as a sponsor as a way to ensure support from the highest levels of the company. We believe these ERGs are guided by our priorities and values and provide a way for employees with common interests to connect, obtain professional development and participate in community outreach opportunities.
In 2020, we joined Washington Employers for Racial Equity, or WERE, a new statewide coalition dedicated to racial equity and opportunity for all. As a member of the coalition, we intend to listen, learn, and partner, to enhance DEI efforts in our own company and in our communities. A senior member of our Human Resources team has been participating in WERE's Black Talent Task Force, which will focus on increasing opportunities for Black Washingtonians in the workforce in Washington state. We have also partnered with Washington MESA, part of the national network of the Math, Engineering and Science Achievement organization, to offer STEM-related internships for underrepresented students.
In 2021, we became a participant in the Hiring Our Heroes fellows program, an experiential learning program that allows U.S. military service members the opportunity to spend up to 12 weeks interning at a host company in the civilian workforce. The fellowship program is designed to connect active duty service members who are nearing separation from the military with businesses and prepare candidates for smooth transitions into new careers. The company welcomed its first cohort of Hiring Our Heroes fellows in January 2022. Employees also volunteer their time as mentors and scholarship essay reviewers for Washington State Opportunity Scholarship (WSOS) which focuses on reducing barriers to education and by facilitating entry into careers after college. A majority of its scholarships are awarded to women, students of color and first-generation college students.
Sustainability Initiatives
Quality
We have committed, and expect to continue to commit, significant resources to developing new technologies and products, improving product performance and reliability and reducing costs. We are continuously seeking to improve our product platforms, including the technology, software, accessibility and overall capability. We had several initiatives and goals in 2022 targeted at quality and reliability improvements benefiting our customers, among them:
Continued use of lean manufacturing practices in Operations and training of Operations staff in lean operations;
Improved GeoMx DSP run reliability and established baseline for end-user reliability;
Accelerated GeoMx DSP site activation process to reduce installation lead time for customers;
Reduced "Mean Time to Repair" for customer information technology outages;
Improved "First Pass Yield" to a targeted percentage;
Managed all end of life components for several products line without supply chain interruption;
Streamlined, and updated our quality management system; and
Enhanced supplier audit assessments and monitoring program.
Environment
We believe that the reduction of the carbon footprint of our community and the company's commitment to environmental sustainability benefits us all. We implemented and continued a variety of sustainability measures in 2022 and we continue to identify and assess additional opportunities, among them:
At all of our sites, we encourage and engage in composting and recycling of materials, including clean plastics, cardboard, wood waste, batteries, and packaging. We work with third parties to recycle electronic waste, instruments, and equipment and to convert liquid hazardous waste to energy.
We participate in the City of Seattle's commute trip reduction program and have implemented initiatives to promote our employees' use of public transit, including by providing subsidized transportation passes. We also have initiatives to promote the use of carpools and walking and biking to work. Additionally, when possible, we allow hybrid work-from-home scheduling which reduces the number of commute trips taken by our workforce.
Electronic vehicle charging stations are available at most of our facilities.
The majority of the footprint of the company's facilities is illuminated with energy-saving LED lamps. To reduce electricity consumption and fixture replacement rates, we routinely review and revise our lighting control schedules, including reductions outside of business hours, when possible. The majority of the electricity that the company purchases is from renewable resources, such as hydroelectric energy.
Utilizing low-carbon intensity construction materials and processes, when available, in connection with projects at the company's facilities.
Water conservation activities in 2022 included providing filtered tap water.
We have continued to work to reduce the number of separate instrument shipments by consolidating shipments to Europe from the United States and using warehouses in Europe to store instruments before they are sent to customers.