Join the Spatial-Omics Revolution | Discover the first fully Integrated Single-Cell Spatial Solution
10:00 am - 11:30 am (GMT)
Speakers: Joe Beechem
NanoString's Joe Beechem (CSO) presents the Keynote address for the London NanoString Summit 2023 about the latest innovations to resolve tissue and cellular heterogeneity in a variety of tissue samples including in lung, brain, breast cancer and lymph node.
From whole transcriptome tissue profiling with GeoMx® Digital Spatial Profiler, to uncovering the secret life of individual cells with CosMx™ Spatial Molecular Imager for true single cell resolution, to the cloud-based, fully-integrated informatics platform for spatial biology with AtoMx™ Spatial Informatics Platform.
Learn more about how the NanoString technologies can elevate your research possibilities by connecting to this one-of-a-kind webinar.
AGENDA
1. The Spatial-Omics Revolution: Roadmap & Applications with Joe Beechem, PhD, Chief Scientific Officer, SVP of R&D, NanoString Technologies
2. Live Q&A with Rudy van Eijsden, Senior Manager, Product Application Scientists, NanoString Technologies
For Research Use Only. Not for Use in Diagnostic Procedures.
Speakers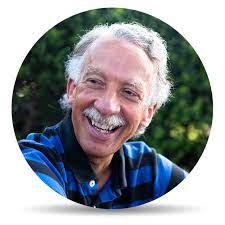 Joe Beechem
Chief Scientific Officer, SVP of R&D
NanoString Technologies