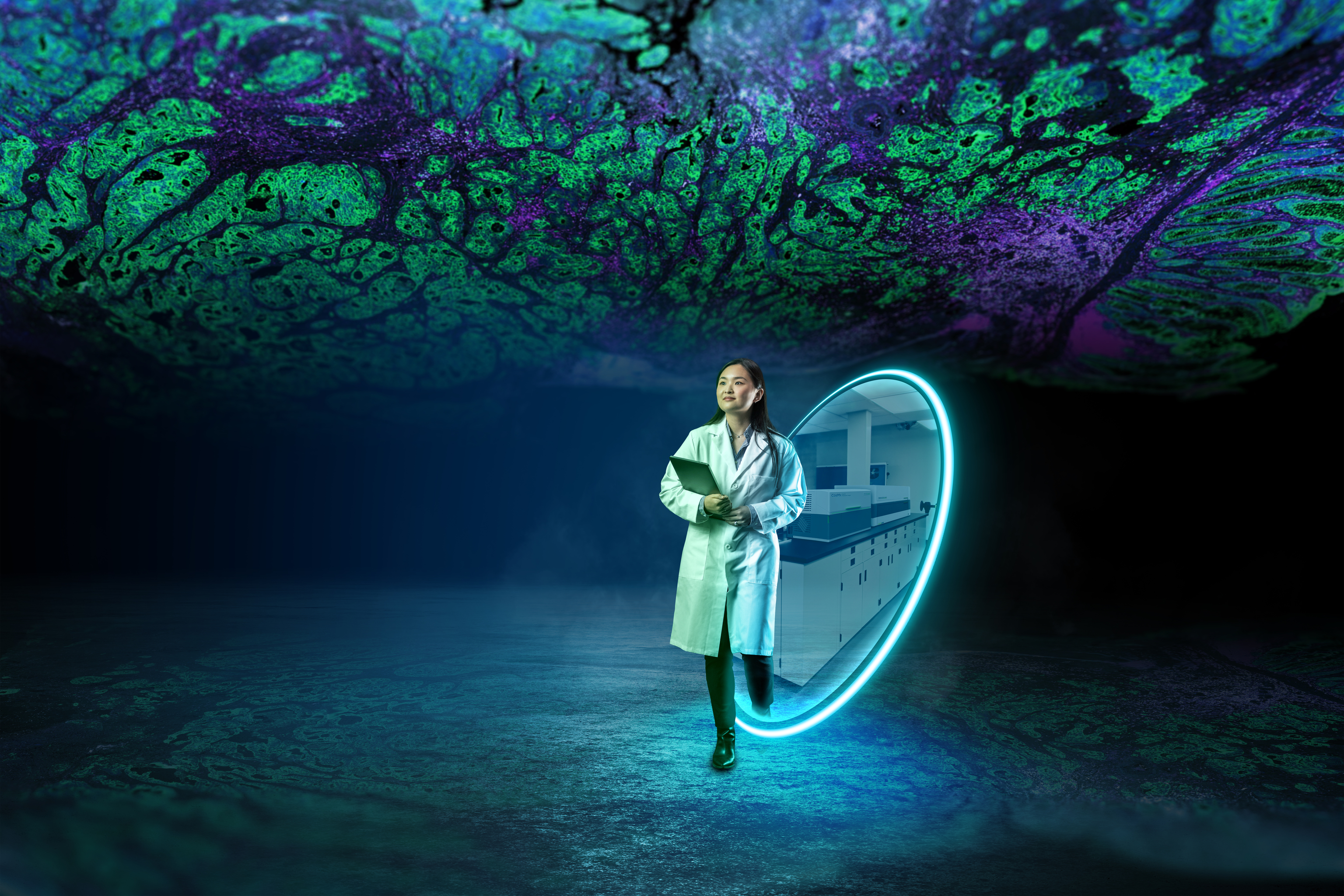 Spatial Biology Network and NanoString Inaugural Seminar at King's College London
In-Person Seminar
Innovation Hub cancer Centre, Guy's Hospital, St Thomas Street, London SE1 9RT
The Spatial Biology Network at King's College London and NanoString are pleased to invite you to our spatial biology workshop.
As pioneers in this expanding field, we will provide exemplars of how clinical samples can be explored in a spatial context.
This event will be followed by lunch and networking, as well as a chance to arrange project consultations.
AGENDA
10:00 – 10:10 Welcome and opening statement by Dr. Anita Grigoriadis and Dr. Ciro Chiappini
10:10 – 10:35 'Mapping cell-cell interactions in the developing pancreas' by Prof. Francesca Spagnoli, KCL
10:35 – 11:05 'The Spatial Biology Ecosystem – Integrated solution for biology at any scale' by Dr. Bryan Serrels, NanoString Technologies
11:05 – 11:30 'Uncovering the intratumoral heterogeneity of triple-negative breast cancers with GeoMx' by Dr. Jelmar Quist and Isobelle Wall, KCL
11:30 – 11:50 'Using CosMx explore different plaque niches in Alzheimer's disease' by Dr. Anna Mallach, UCL
11:50 – 12:00 'Spatial Biology Network at King's and beyond' by Dr. Jelmar Quist, KCL
12:00 onwards Networking lunch
To request a Project Consultation after the event, or for any questions regarding the event, please email James Freimuller, jfreimuller@nanostring.com
Registration is now closed.