Whether you are a discovery or translational researcher, the NanoString GeoMx® Digital Spatial Profiler is the most flexible spatial solution designed to conform to your ever-changing research needs. GeoMx DSP combines standard immunofluorescence techniques with digital optical barcoding technology to perform highly multiplexed, spatially resolved profiling experiments.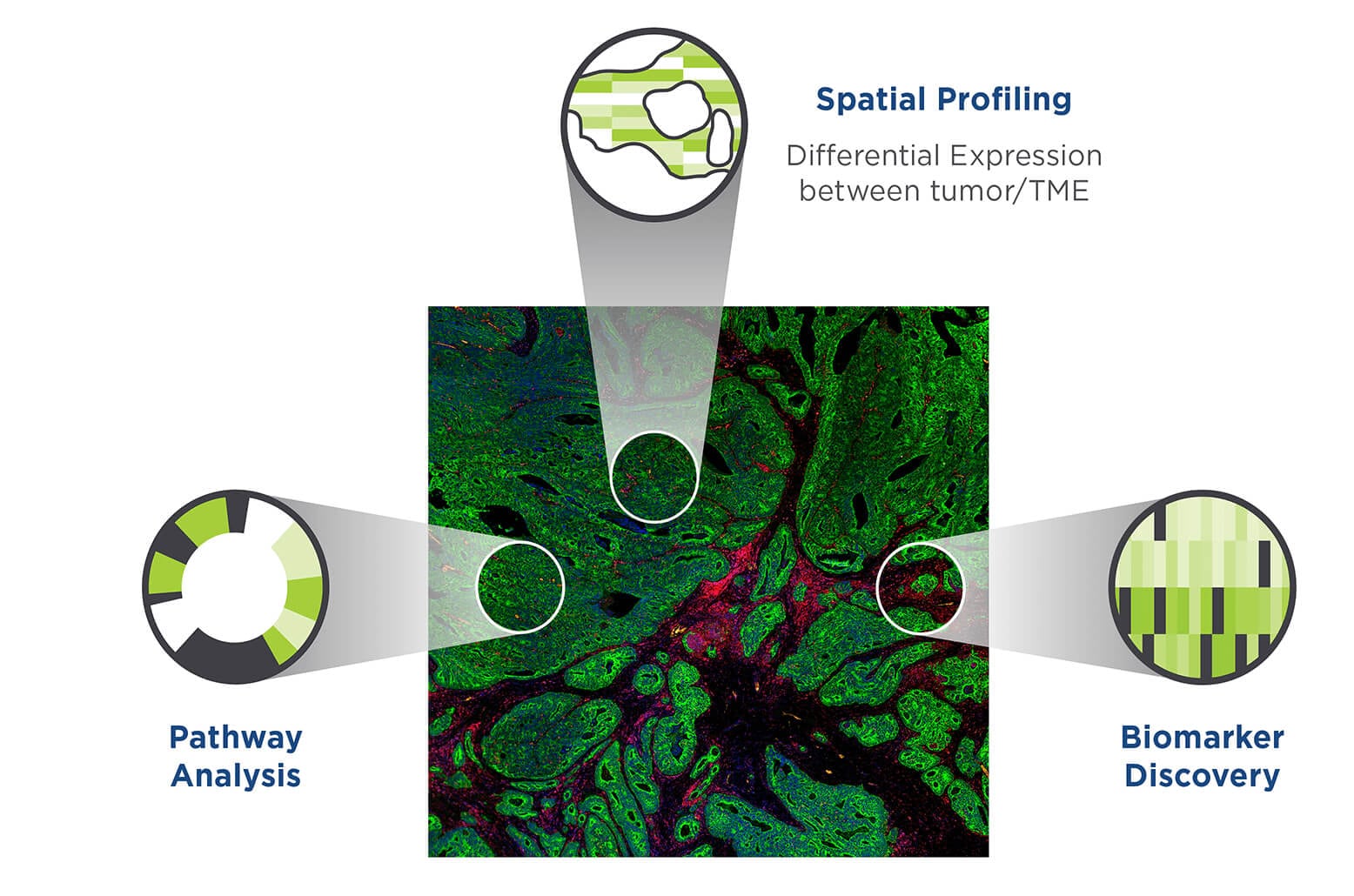 How it Works
GeoMx DSP is designed to fit into a range of research and plex needs, including applications in oncology, immunology, neuroscience, and developmental biology. GeoMx DSP is ideal for:
GeoMx® Digital Spatial Profiler Video
Spatial Profiling
Biology based segmentation enables near 100% cellularity. Only with spatial profiling can we attribute RNA and protein expression to discrete features of the tissue, mapping region specific biology and cell type abundance.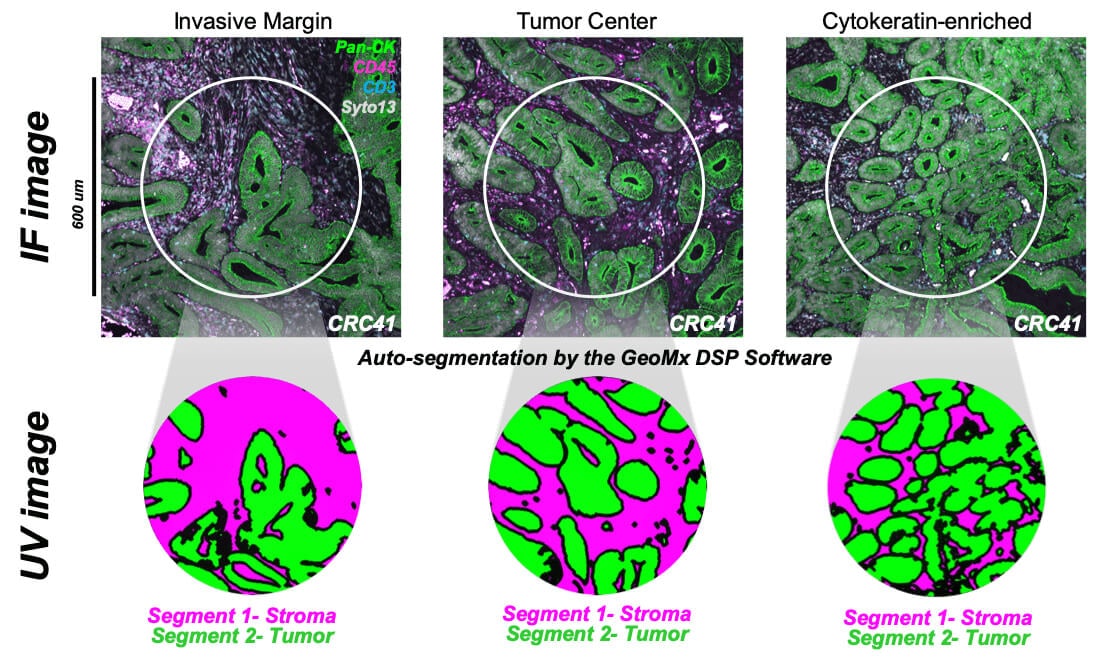 Biomarker Discovery
Segmentation allows for the identification of biomarkers related to tissue location, which have the potential to unveil targets for therapeutic combinations not identified in bulk analysis.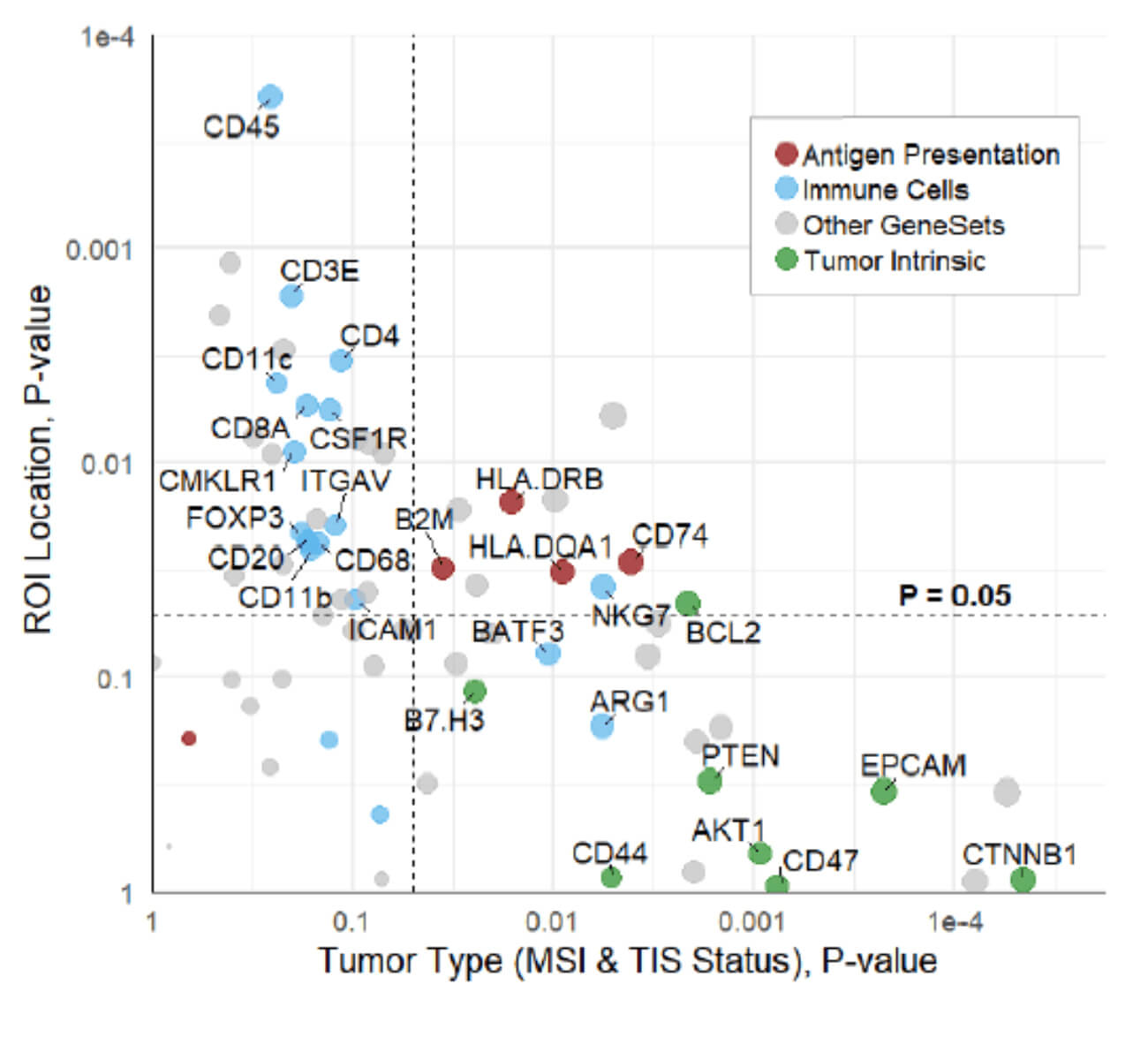 Pathway Analysis
Annotated content delivers spatial mapping of pathway activation and signaling within discrete tissue compartments.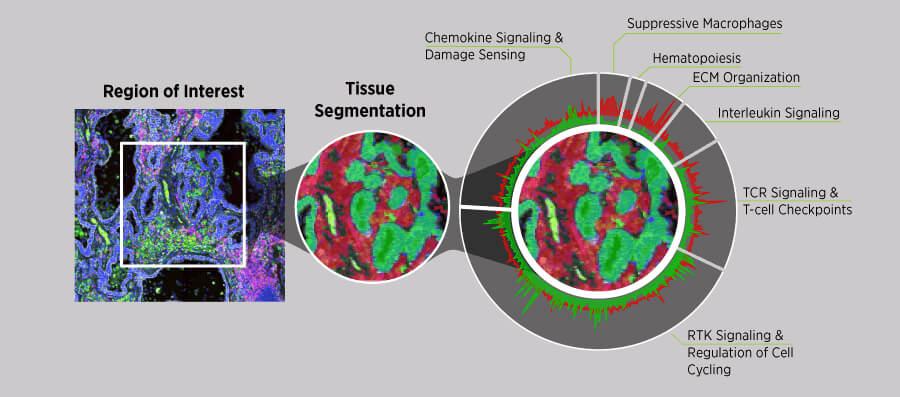 Explore pathway signaling across complex tissue structures and tumor boundaries: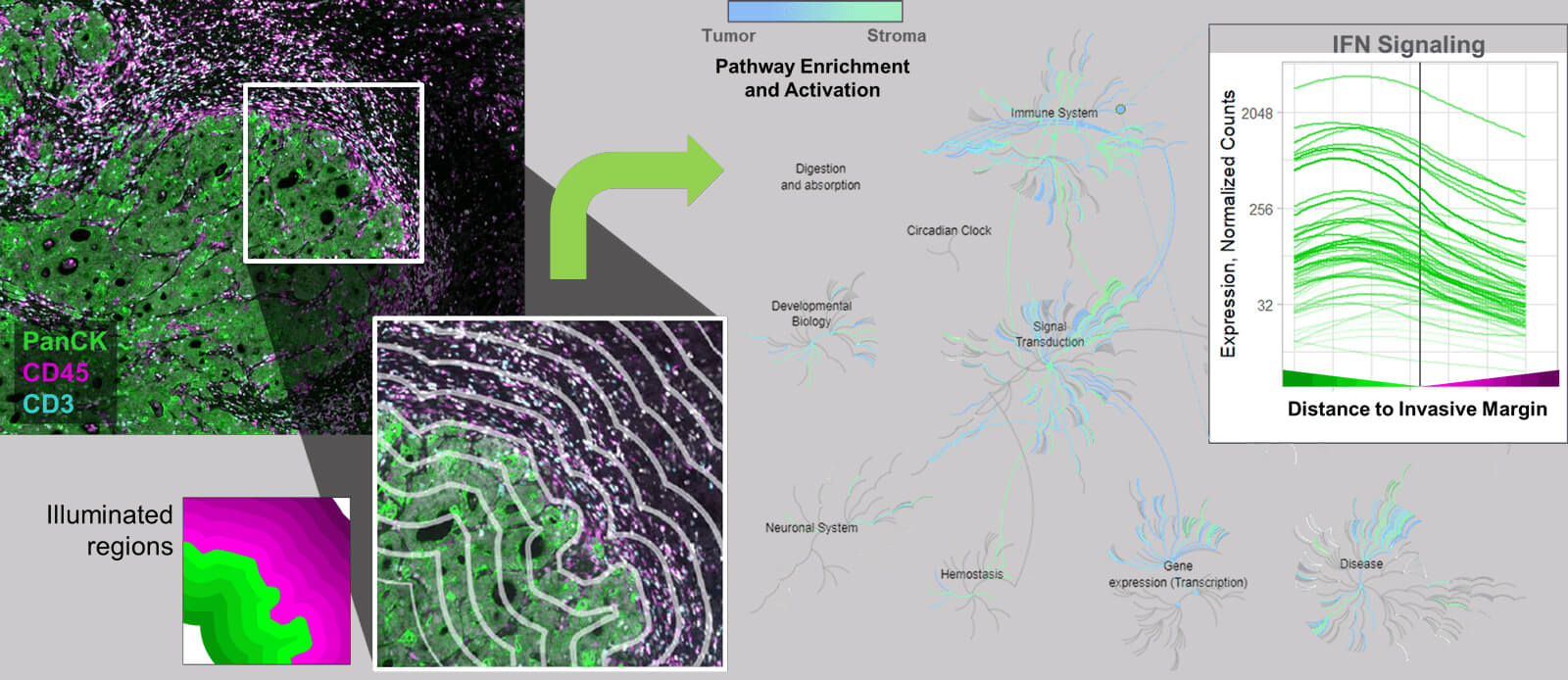 GeoMx® Digital Spatial Profiler Video

Have questions or simply want to learn more?
Contact our helpful experts and we'll be in touch soon.
Contact Us