NanoString's GeoMx® Custom Solutions enables you to create customized protein content for use in your GeoMx Protein Assays. Using this customized approach, you can add any protein target to your already high plex analysis through either the GeoMx Protein Barcoding Service or GeoMx Protein Barcoding Kit.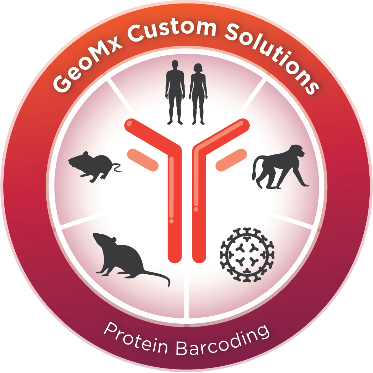 Protein Barcoding
The Custom Protein Workflow enables researchers to barcode antibodies of interest for use with GeoMx DSP. Antibodies are barcoded with either the Protein Barcoding Service or with the Protein Barcoding Kit. After barcoding, antibodies are ready to be utilized on GeoMx DSP with GeoMx Protein Assays. With added custom antibodies alongside GeoMx Protein Assays for NGS readout, researchers can profile 150+ proteins in a single experiment.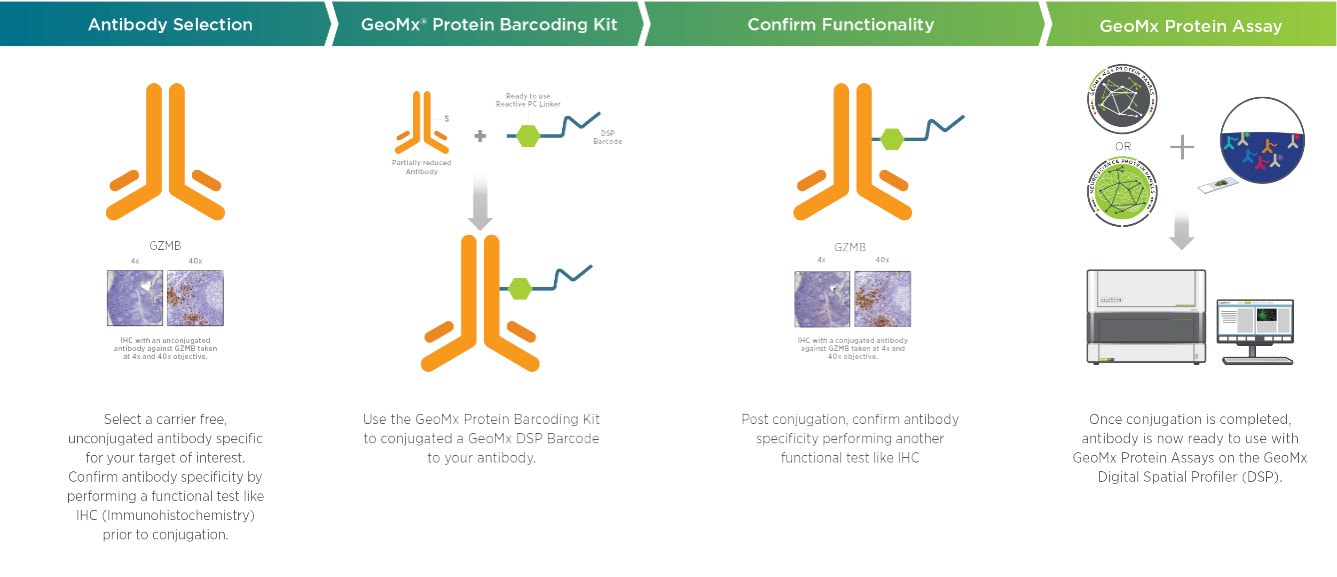 Product Specifications
In order to perform the barcoding service, your antibodies must meet the following criteria
Find the gene expression panel for your research with easy to use panel pro
Find Your Panel

Have questions or simply want to learn more?
To receive a quote please fill out the Contact Us Form. Contact our helpful experts and we'll be in touch soon.
Contact Us