The Challenges of Reverse Transcription (RT)
For years, scientists have relied on platforms that use reverse transcriptase to convert RNA to cDNA in order to perform gene expression studies. However, the cDNA conversion and amplification steps can introduce variability into the data. Additionally, other steps in the workflow like sample prep and data analysis can introduce variability. The scientific community is now recognizing these challenges, and publications on the limitations of RT-based platforms are emerging across the qPCR, microarray and NGS spaces.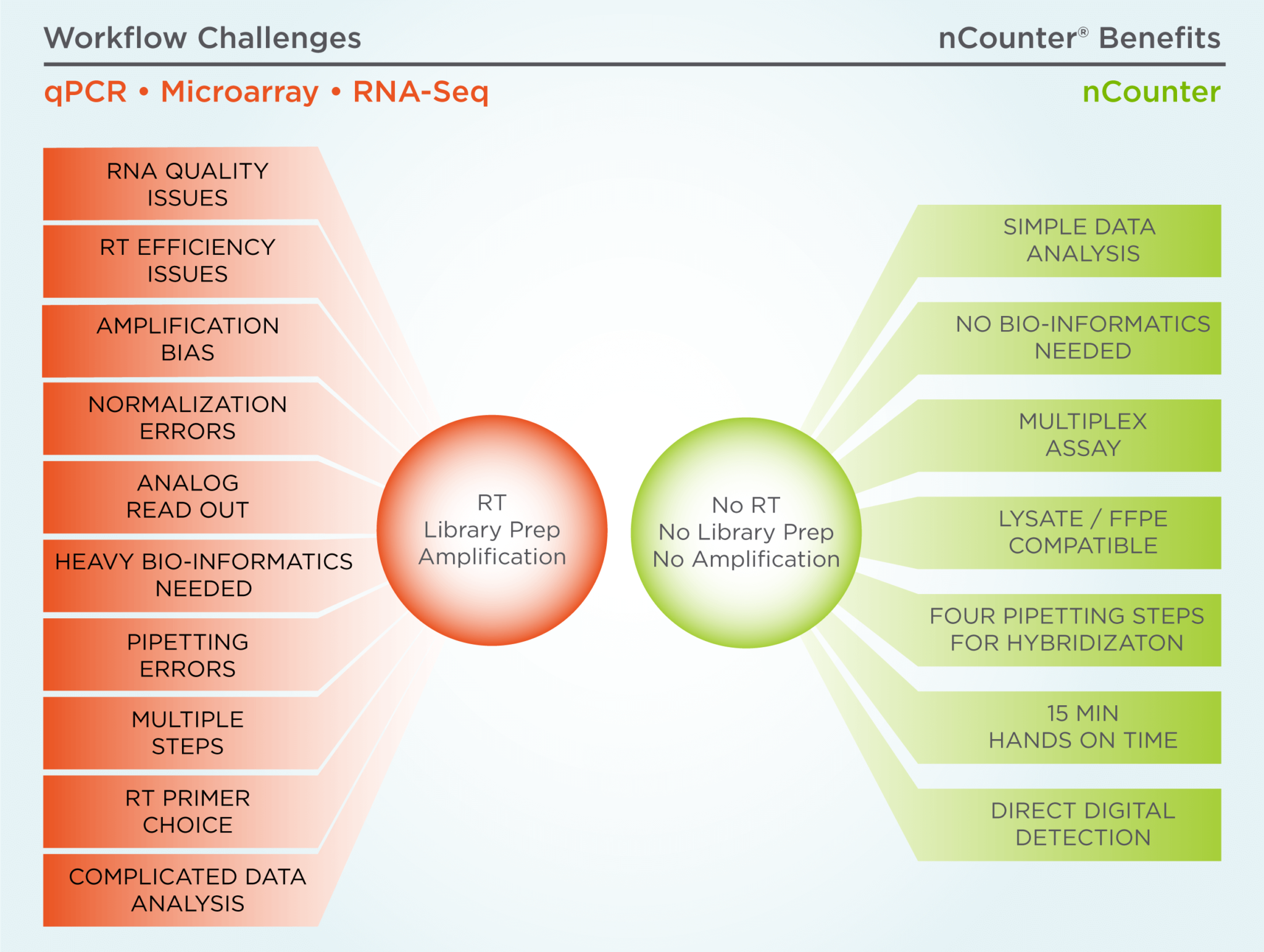 The Benefits of Counting RNA Directly
What if you could bypass a cDNA conversion step and count RNA molecules directly? The nCounter® platform offers direct RNA detection for robust, reproducible performance and unbiased transcript quantitation.
Interested in learning more? Your journey begins here.