The nCounter® Myeloid Innate Immunity Panel provides comprehensive coverage of myeloid-derived cells in a targeted gene expression assay. These panels can be used with multiple sample types like peripheral blood mononuclear cells (PBMCs) or formalin-fixed paraffin-embedded (FFPE) tissue sections and provide results in less than 24 hours with minimal hands-on time and data analysis.
The Myeloid Innate Immunity Panel is designed to encompass all aspects of the innate immune response of myeloid-derived cells and can be used for basic and translational research in immuno-oncology, autoimmunity, and infectious disease. The panel is curated to include the most current and relevant genes and is available in both human and mouse versions. Use the Myeloid Innate Immunity Panel to study:
Mechanisms of immune evasion
Damage response, wound healing & tissue repair
Immune regulation
Disease pathogenesis
Treatment response vs. non-response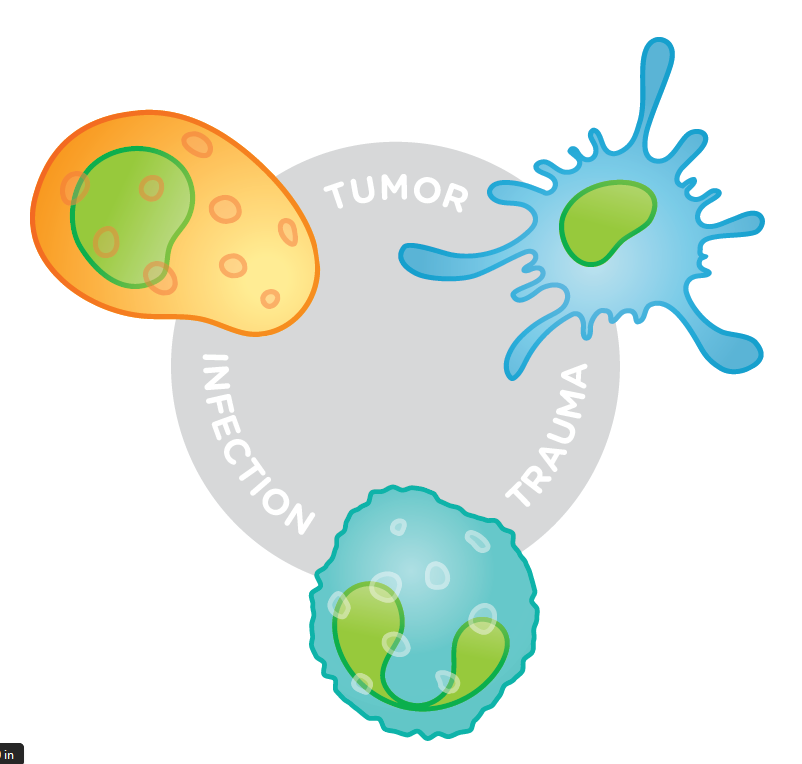 How It Works
The nCounter Myeloid Innate Immunity Panels were developed in collaboration with leading experts in the field of immuno-oncology but can be used to study the role of myeloid-derived cells whenever the innate immune system is implicated in the response to a disease or pathogen. Each panel enables characterization of the innate immune response by profiling genes involved in the recruitment and activation of selected myeloid subtypes.
01:
770 genes In 19 different pathways and processes across 7 different myeloid cell types
02:
Rapidly analyze Complex immune responses with publication-quality results next day
03:
Optimized for difficult sample types including FFPE, PBMCs, or FACS sorted cells
04:
Genes represent all major myeloid cell types including neutrophils, eosinophils, mast cells, dendritic cells, monocytes, and macrophages with 19 functional and pathway annotations
05:
Customize with Panel Plus to spike-in up to 55 genes of your choice to tailor the panel for your research project
Find the gene expression panel for your research with easy to use panel pro
Find Your Panel Request a Quote
Contact our helpful experts and we'll be in touch soon.