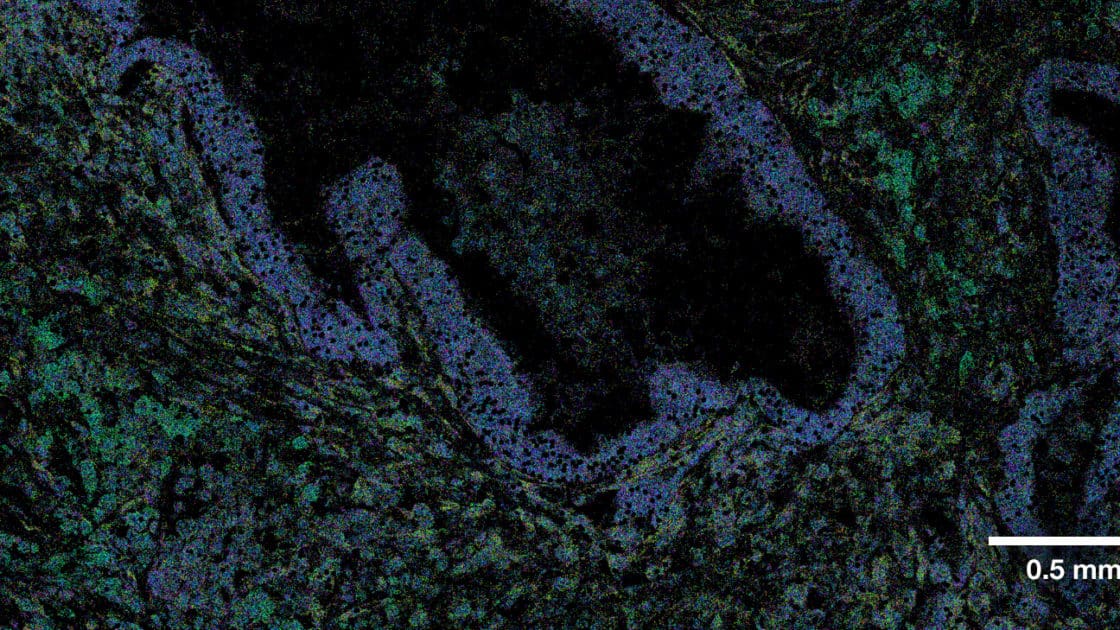 The CosMx™ SMI and decoder probes are not offered and/or delivered to the Federal Republic of Germany for use in the Federal Republic of Germany for the detection of cellular RNA, messenger RNA, microRNA, ribosomal RNA and any combinations thereof in a method used in fluorescence in situ hybridization for detecting a plurality of analytes in a sample without the consent of the President and Fellows of Harvard College (Harvard Corporation) as owner of the German part of EP 2 794 928 B1. The use for the detection of cellular RNA, messenger RNA, microRNA, ribosomal RNA and any combinations thereof is prohibited without the consent of the President and Fellows of Harvard College (Harvard Corporation).

The CosMx™ SMI and decoder probes are not offered and/or delivered to the following UPC member states* for use in these countries for the detection of RNA in a method used for the detection of a plurality of analytes in a cell or tissue sample without the consent of the President and Fellows of Harvard College (Harvard Corporation) as owner of the Unitary Patent EP 4 108 782 B1. The use for the detection of RNA is prohibited without the consent of the President and Fellows of Harvard College (Harvard Corporation).

* Austria, Belgium, Bulgaria, Denmark, Estonia, Finland, France, Germany, Italy, Latvia, Lithuania, Luxembourg, Malta, Netherlands, Portugal, Slovenia, Sweden
Human Single-Cell Spatial RNA Analysis
The CosMx Human Immuno-oncology Panel is optimized for cell typing of key immune and stromal cells and evaluation of immune infiltration and tumor microenvironments. Profile expression of 100 transcripts covering immune cells, their activities, and aspects of tumor biology relevant to IO therapies, and customize with up to ten of your own targets.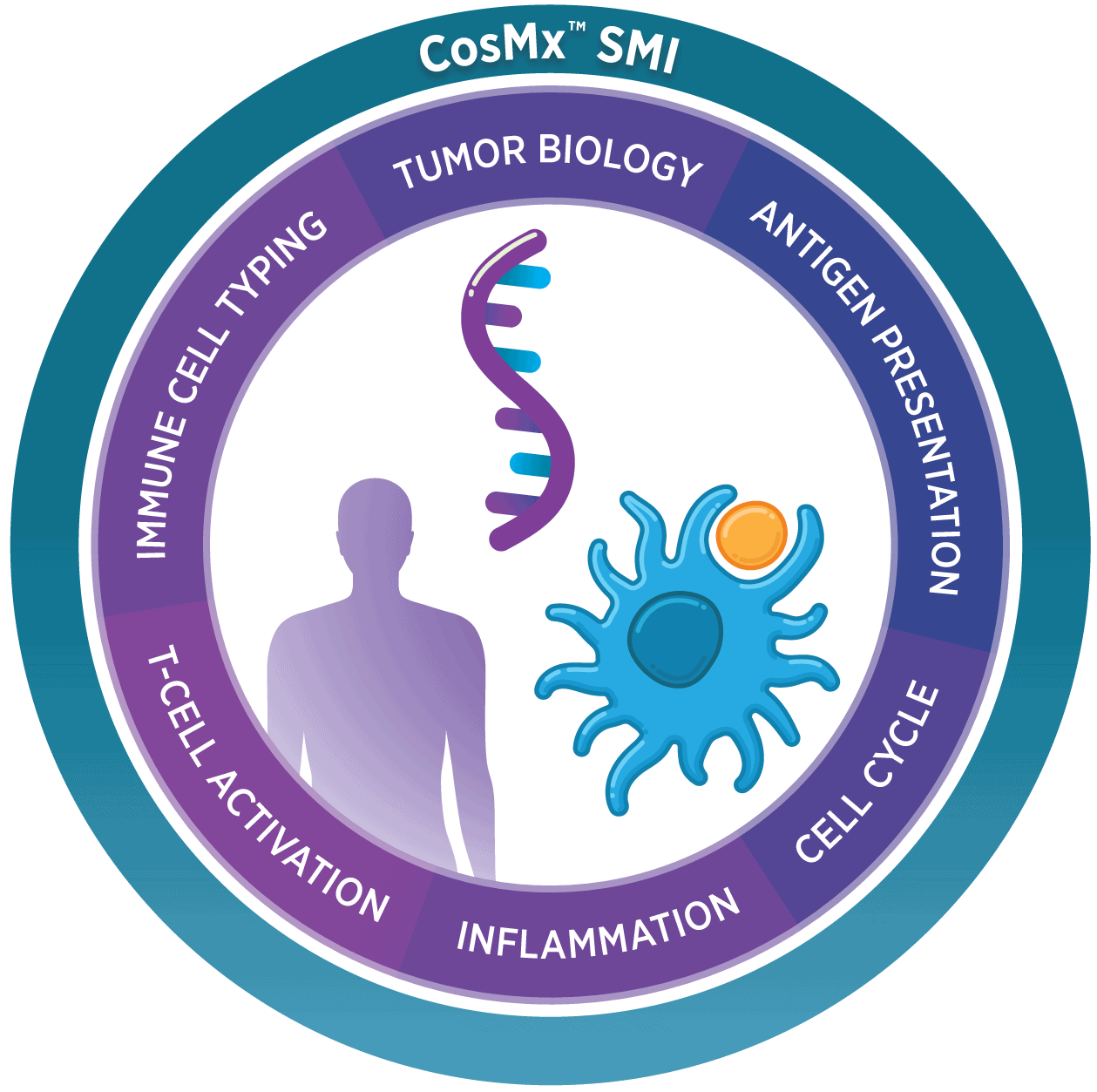 How it Works
The CosMx Human Immuno-oncology Panel for the CosMx Spatial Molecular Imager provides robust spatial single-cell analysis with an emphasis on key applications for immuno-oncology and cell typing of immune and stromal cells.
01:
Robust Cell Typing
NK cells/CD8 and CD4 T cells/Treg cells/Neutrophils/Endothelial cells/Fibroblasts/Monocytic Dendritic Cells/Plasmacytoid Dendritic Cells/Monocytes/Plasmablasts/B cells
02:
Immuno-oncology Physiological targets
Cytokine and chemokine signaling/immune checkpoints/inflammation/Antigen Presentation/Cell Cycle
03:
Multiplex
100-plex format offers faster turnaround and lower overall cost than high-plex panels
04:
Customizable
Customize with up to ten targets of your own

Have questions or simply want to learn more?
Contact our helpful experts and we'll be in touch soon.
Contact Us