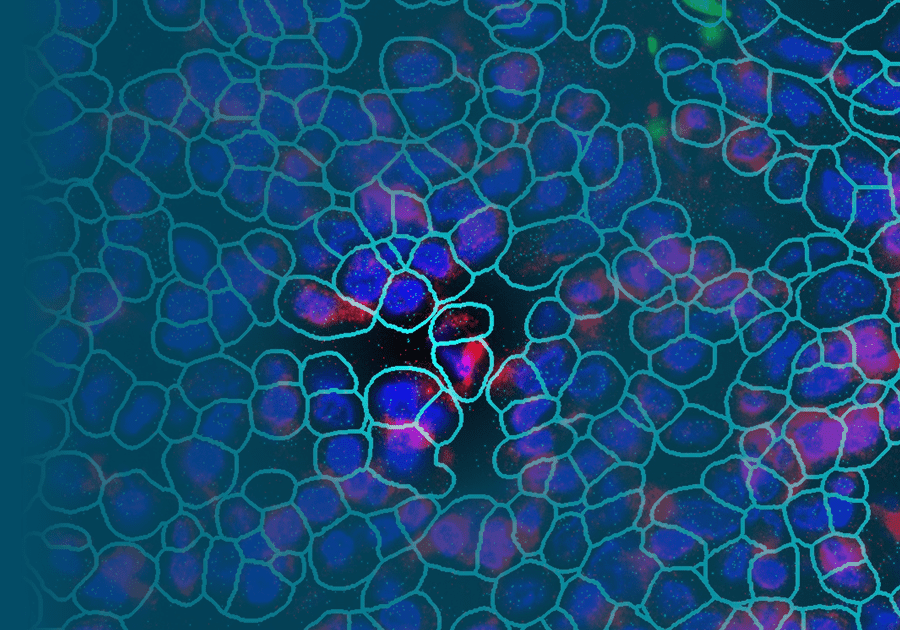 The CosMx™ SMI and decoder probes are not offered and/or delivered to the Federal Republic of Germany for use in the Federal Republic of Germany for the detection of cellular RNA, messenger RNA, microRNA, ribosomal RNA and any combinations thereof in a method used in fluorescence in situ hybridization for detecting a plurality of analytes in a sample without the consent of the President and Fellows of Harvard College (Harvard Corporation) as owner of the German part of EP 2 794 928 B1. The use for the detection of cellular RNA, messenger RNA, microRNA, ribosomal RNA and any combinations thereof is prohibited without the consent of the President and Fellows of Harvard College (Harvard Corporation).

The CosMx™ SMI and decoder probes are not offered and/or delivered to the following UPC member states* for use in these countries for the detection of RNA in a method used for the detection of a plurality of analytes in a cell or tissue sample without the consent of the President and Fellows of Harvard College (Harvard Corporation) as owner of the Unitary Patent EP 4 108 782 B1. The use for the detection of RNA is prohibited without the consent of the President and Fellows of Harvard College (Harvard Corporation).

* Austria, Belgium, Bulgaria, Denmark, Estonia, Finland, France, Germany, Italy, Latvia, Lithuania, Luxembourg, Malta, Netherlands, Portugal, Slovenia, Sweden
Mouse Single-Cell Spatial RNA Analysis
The CosMx Mouse Neuroscience Panel is designed to provide robust cell typing, cell-cell interaction analysis, and more in mouse brain and other neuronal tissues. Profile expression of 1000 highly curated targets at subcellular resolution and customize with up to 50 of your own targets.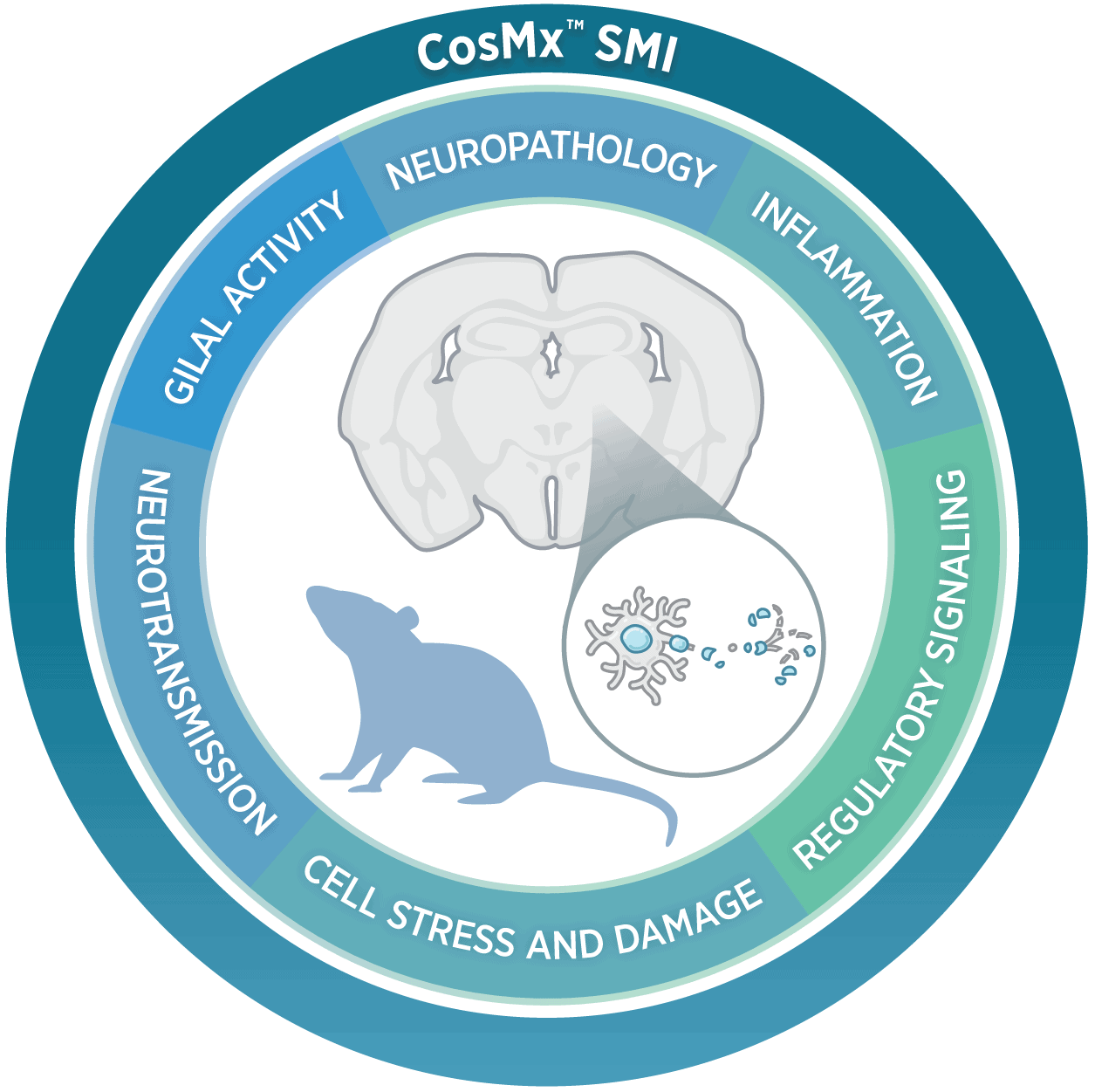 How it Works
The CosMx Mouse Neuroscience Panel for the CosMx Spatial Molecular Imager provides robust spatial single-cell analysis of mouse neuronal tissues. This iteratively optimized and fully validated assay has been demonstrated to enable identification of 42 distinct cell types in the mouse brain and offers curated target coverage for analysis of cell states and interactions, including neuropathology and inflammation.
01:
Neuropathology targets covering AML, Huntington's, Parkinson's, and neurodegeneration
02:
Comprehensive coverage of neurotransmission and neuromodulator genes
03:
Regulatory signaling and ligand-receptor targets such as TGF-Beta, MAPK, Wnt, and Notch
04:
Glial activity, Inflammation, Cell Stress and Damage Response

Have questions or simply want to learn more?
Contact our helpful experts and we'll be in touch soon.
Contact Us