Gene Expression Data Analysis Simplified
ROSALIND is a cloud-based software platform for life science research that enables scientists to analyze and interpret differential gene expression data without the need for bioinformatics or programming skills. The platform is always up-to-date: ROSALIND operates in a browser, eliminating the need to download software updates continually. ROSALIND makes analysis of nCounter data easy, with guided modules for:
Normalization
Quality Control
Individual Pathway Analysis
Cell Type Profiling
PlexSet™ Experiments
Differential Expression
Gene Set Analysis

nCounter customers can access ROSALIND free of charge at www.rosalind.bio/nanostring
More Time for Research
nCounter and ROSALIND's partnership allows you to get same-day results for your nCounter data. Process raw nCounter RCC files directly in ROSALIND or choose from a collection of studies exported from the nSolver™ Analysis Software.
ROSALIND empowers researchers to:
Reduce the time required to get from nCounter RCC data to scientific insight
Enjoy an engaging user experience to interactively explore results and pathways
Setup experiments and explore interactive results the very same day
Create new comparisons and change cut-offs in minutes
Freely analyze data without any programming expertise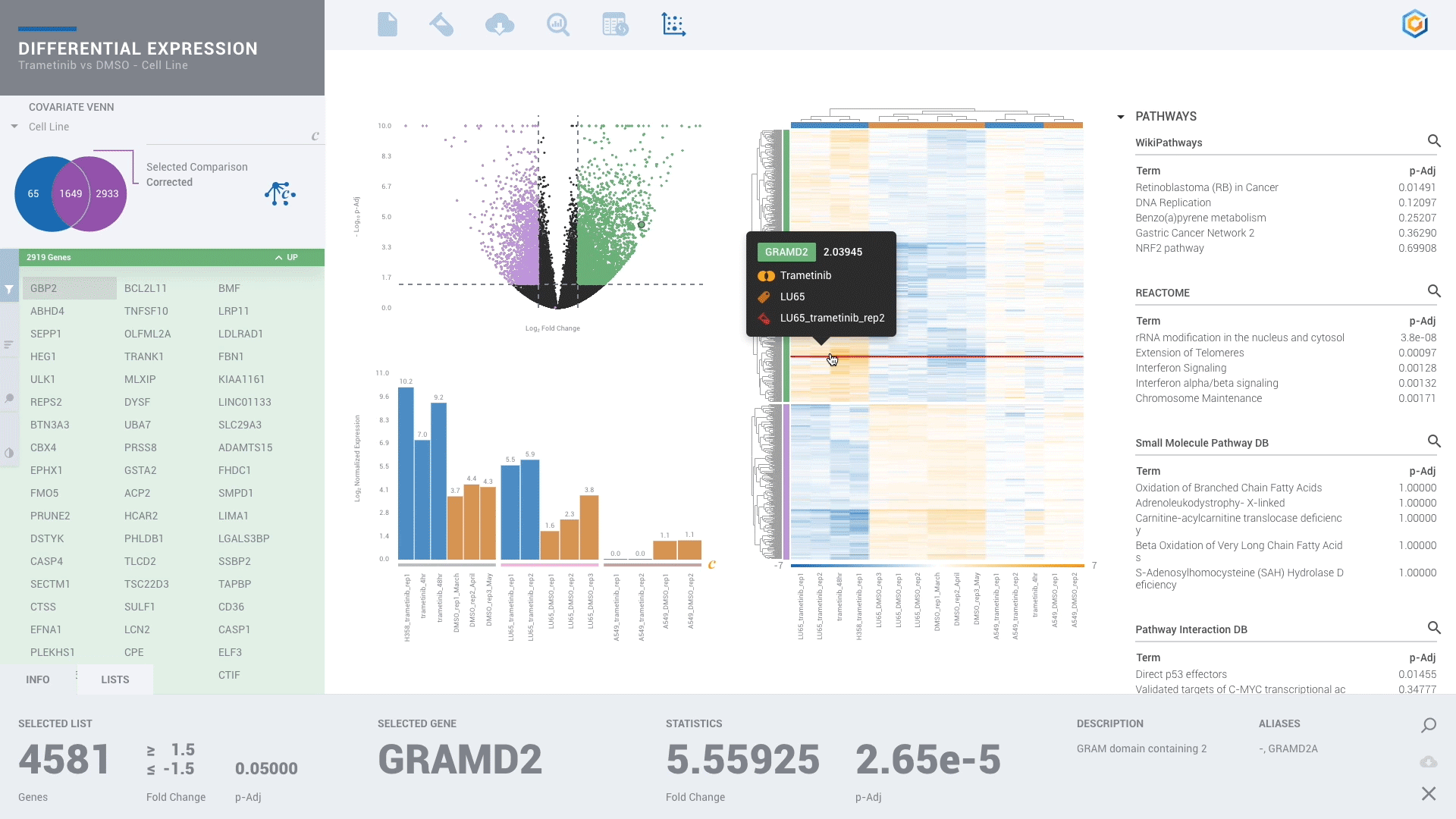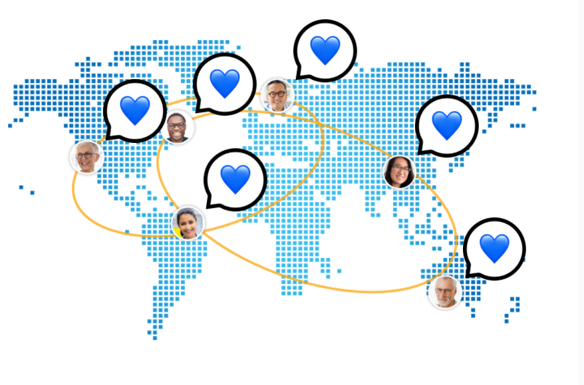 Real-time Collaboration
Data analysis sharing capabilities within ROSALIND are available both inside and outside your organization, allowing you for real-time collaboration on a global scale. ROSALIND's clean, modern user interface is intuitive and guides you through each analysis step. All you need to get started is a free ROSALIND account and the desire to make meaningful insights from your nCounter expression data. How ROSALIND Compares to Others
What is the best solution for you?
Research Redefined
ROSALIND is cloud-based, runs in a web browser, and provides an intuitive experience that's designed with life scientists in mind. There is no software to install, and it's always up-to-date. You don't have to be an expert in statistics or bioinformatics. You can process nCounter RCC files directly in ROSALIND or start from a collection of experiments exported from nSolver. There are guided modules for normalization, QC, pathway analysis, differential expression, gene set analysis and PlexSet/multi-RLF support
ROSALIND helps you get the most out of your nCounter data with:
An intuitive user interface
Interactive charts and figures
Integration with 50+ knowledge bases enabling deep exploration of data sets
Data-sharing with collaborators inside and outside your organization
Analysis Options
Record experimental design and custom attributes
Capture metadata with NCBI Bio Sample attributes
Perform covariate & batch corrections
Setup comparisons using biological attributes
Create gene filters to adjust cut-off parameters
Discover gene signatures and create gene lists
Import NCBI Short Read Archive Public Data
Find patterns across datasets with Meta-Analyses
Analyze multi-omics experiments & assays
Capabilities
Natively supports Cell Type Profiling to measure the relative abundance of immune cell types
Optimized for nearly every nCounter panel to make the most of every experiment
Intelligent quality control and score assessment with automated detection
Quantification and normalization of sample reads
Calculation of read distribution, fold changes, dispersion and p-values
Automated gene clustering in heatmaps
What is the best solution for you?
Further Links
Showcases
NOTE: Log into your ROSALIND account for viewing.