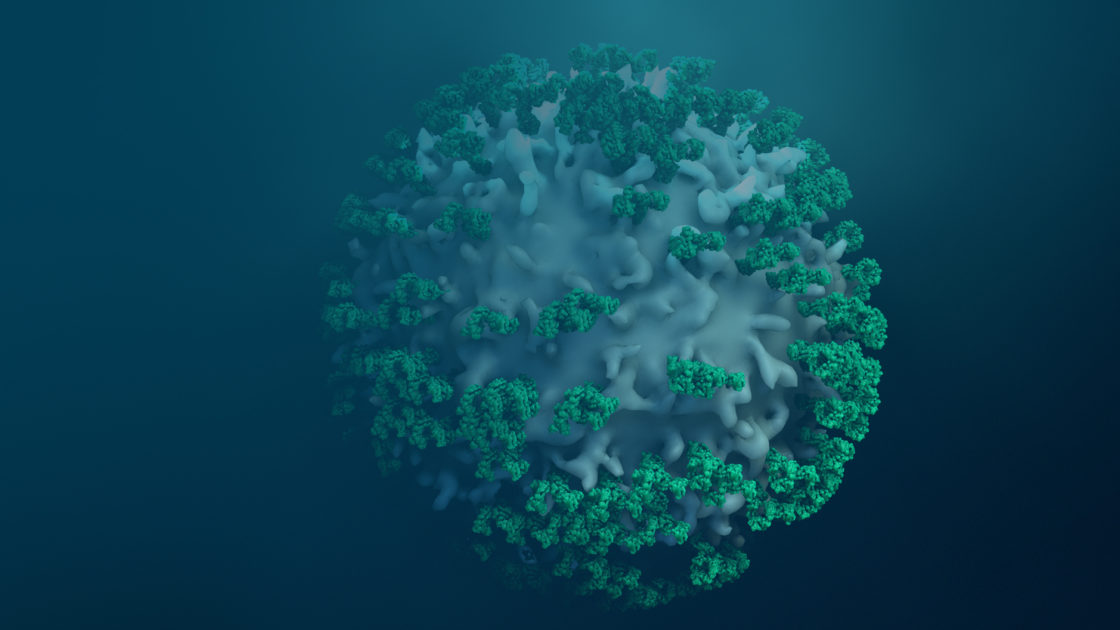 The nCounter PanCancer IO 360™ Panel and Data Analysis Service is designed specifically for immuno-oncology and translational researchers who are studying the impact of immune evasion in the tumor microenvironment and developing potentially prognostic, predictive or mechanism of action signatures for immunotherapy. This panel aids your research by providing potentially clinically actionable genes and signatures so you can better understand the mechanisms of immune evasion in the tumor and potentially predict response to immune-targeted and other therapies. This complete service combines the knowledge of incorporating essential genes and signatures with known or potential clinical relevance from the tumor, microenvironment, and immune response.
Inspired by systems biology approaches to cancer research, NanoString's 360 Series Panel Collection gives you a 360° view of gene expression by combining carefully-curated content involved in the biology of the tumor, microenvironment, and the immune response into a single holistic assay. Each panel contains the 18-gene Tumor Inflammation Signature (TIS) that measures a peripherally-suppressed, adaptive immune response and has been shown to correlate with response to checkpoint inhibitors.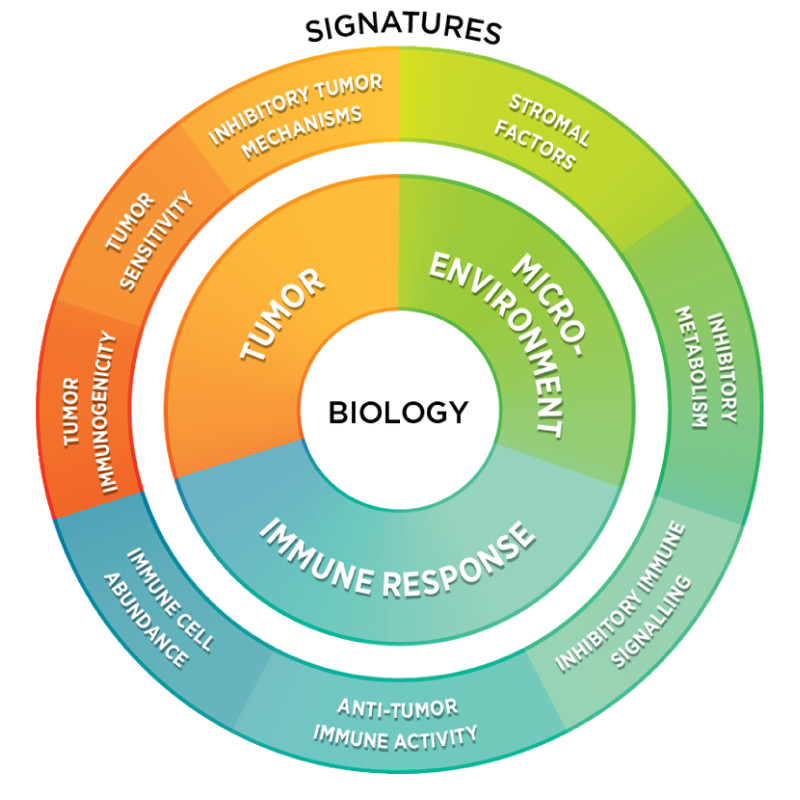 How it Works
The PanCancer IO 360 Gene Expression Panel is a unique 770 gene expression panel that combines vital components involved in the complex interplay between the tumor, microenvironment, and immune response in cancer, allowing for a multifaceted characterization of disease biology and interrogation of mechanisms of immune evasion. This powerful panel incorporates 48 potentially predictive Research Use Only (RUO) biological signatures including the 18-gene Tumor Inflammation Signature, and provides:
01:
Complete Coverage:
Unique 360-degree view of gene expression for tumor, microenvironment, and immune response. This holistic view enables research on the complex interactions that impact immune response and effectiveness of immunotherapies.
02:
Highly Curated Content:
Content developed by experts in industry and related to common combination immunotherapy drug targets.
03:
Rapid Insights:
An easy to interpret analytics report, available through the add-on Data Analysis Service for analysis of human IO 360 panel, provides information about distribution of TIS and other pre-defined IO signatures with the samples. Correlates signatures to clinical variables such as response, survival, mutation status, etc.
04:
Characterize disease biology:
Interrogate mechanisms of immune evasion and potentially predict response to immune-targeted and other therapies
Find the gene expression panel for your research with easy to use panel pro
Find Your Panel Tumor Inflammation Signature
Signatures/ Pathways
Tumor-Microenvironment-Immune Response
NanoString synthesizes biological knowledge and large gene expression datasets together to train signatures of biological processes. For a given process, we use literature searches and expert knowledge to derive lists of candidate genes. For the PanCancer IO 360 panel, we evaluated the co-expression of candidate genes in data from The Cancer Genome Atlas (TCGA), discarding genes whose co-expression patterns are incompatible with measuring their putative biological process. This approach safeguards the interpretability of our signatures: we only report signatures whose genes show evidence for measuring the desired biology. Finally, we further exploit co-expression patterns to obtain optimal weights for each signature gene.
13 Biological Pathways and Processes
20 internal reference genes include overlapping genes from Hallmarks of Cancer PanCancer Collection for cross-panel comparisons.
Tumor Inflammation Signature
The Tumor Inflammation Signature includes 18 functional genes known to be associated with response to PD-1/PD-L1 inhibitors pathway blockade.
Includes 4 Areas of Immune Biology: IFN-ү-responsive genes related to antigen presentation, chemokine expression, cytotoxic activity, and adaptive immune resistance genes.
The tumor inflammation gene expression signature highlights the complex biology of the host immune microenvironment.
IO 360 Data Analysis Report
Data analysis report for the human* nCounter PanCancer IO360™ Gene Expression Panel
Unique 360 view of gene expression for the tumor, microenvironment and immune response
Interactive reports prepared by NanoString expert scientists
48 signatures including TIS, 14 signatures measuring immune cell populations and 34 novel signatures measuring important tumor and immune activities
Tumor Inflammation Score (TIS) provided for each sample to determine "hot" and "cold" tumors
Analysis includes sample signature score in relation to immune response
All data undergoes QC and normalization
Report only available for analysis of human panel data – report not available for mouse
Product Comparison
360 Series Product Comparison
Fully-annotated gene lists in Excel format are available for each of the 360 Panels. The table below compares the biology coverage of the 360 Panels across the tumor, microenvironment, and the immune response to that of the PanCancer Panels Collection.
Have questions or simply want to learn more?
Contact our helpful experts and we'll be in touch soon.