Add Spatial Context to Your Research
Spatial biology provides meaningful insights on RNA and protein expression across tissues and single cells so you can unravel the mysteries of health and disease like never before. However, only a few spatial technologies allow you to map the intricate molecular landscape of tissues while preserving information about their spatial organization and allowing you to use standard pathology workflows.​
GeoMx® DSP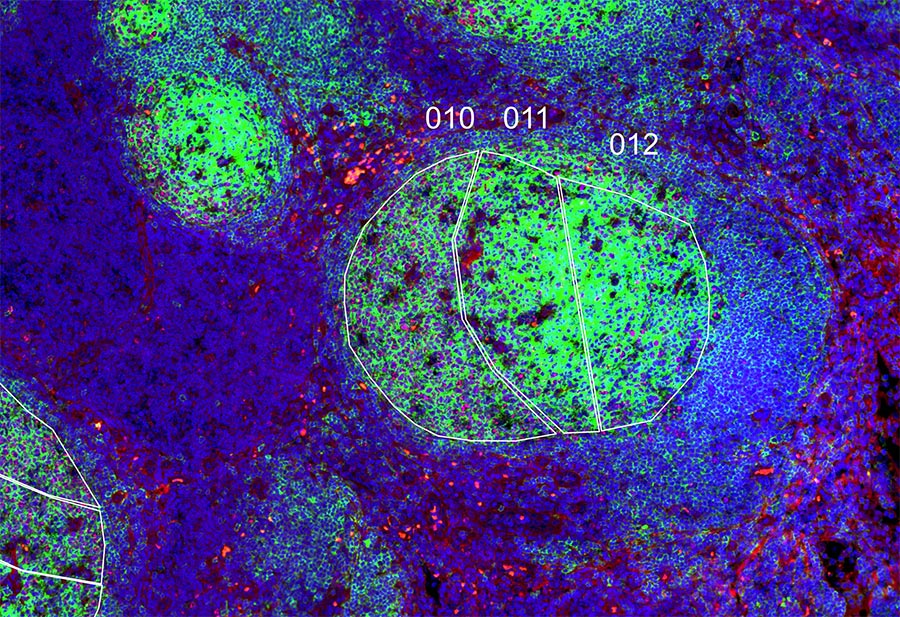 CosMx™ SMI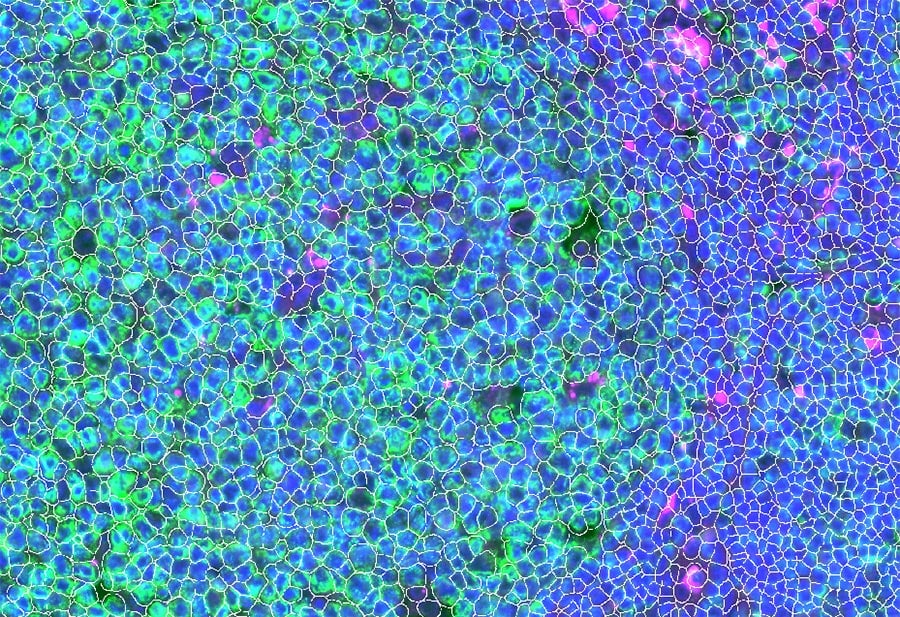 In this animation, the GeoMx DSP image features a lymph tissue with a germinal center profiled into three Regions of Interest (010, 011, 012) that allow for unbiased analysis. The subsequent CosMx SMI images offer a deeper dive via the same tissue sample. The multianalyte markers employed allow for superior on-platform cell segmentation, providing the most accurate single-cell and subcellular transcript information. Transcripts shown are KI67 (red), CXCR4 (magenta), CD86 (white), IL18 (green), CD48 (cyan), and CD83 (yellow).
Choosing the Right Spatial Biology Platform for Your Research
Spatial biology is an interdisciplinary field that unites genomics, transcriptomics, and proteomics with advanced imaging techniques, aiming to comprehensively explore the spatial organization and interactions within tissue and cellular microenvironments. NanoString's biology-driven spatial biology platforms allow you to decide which areas to profile and what types of cells to focus on. ​
Together, GeoMx® DSP and CosMx™ SMI address a broad range of applications, plex, and resolution for spatial transcriptomics and proteomics, enabling broad discovery of novel biomarkers and the interrogation of differences in biochemical pathways across tissues and organs. Our cloud-based spatial informatics platform, AtoMx™ Spatial Informatics Platform, lets you obtain meaningful insights from your single-cell spatial data with a click of a button without the need of prior computational experience.​
Consider plex, resolution, and throughput as you select the spatial technology best suited for your research and application needs. ​
GeoMx, CosMx, or Both?
* Coming early 2024
** 6000-plex coming early 2024
Key Applications
Unbiased discovery in spatial biology means measuring the transcriptome and proteome at the tissue and cellular levels, while maintaining spatial organization in situ. At its core, spatial transcriptomic and proteomic datasets can drive improved clinical diagnostics and personalized therapies by increasing our understanding of the biological processes at play in disease.
Seamless Integration of Spatial Platforms
with AtoMx SIP
Now available, the AtoMx™ Spatial Informatics Platform is our cloud-based informatics solution that helps streamline data analysis to manage, analyze, and share data from the CosMx SMI and GeoMx DSP (coming 2024). Revolutionizing spatial multiomics data analysis by leveraging the cloud's compute and storage capabilities, AtoMx SIP provides users with an integrated ecosystem that enables ease of access, visualization, collaboration, analysis, and secure data storage. 
AtoMx SIP empowers researchers to focus on obtaining insights from both GeoMx DSP and CosMx SMI across oncology, immunology, and other research applications, by accelerating research and unbiased discovery and decreasing time from experiment to insight.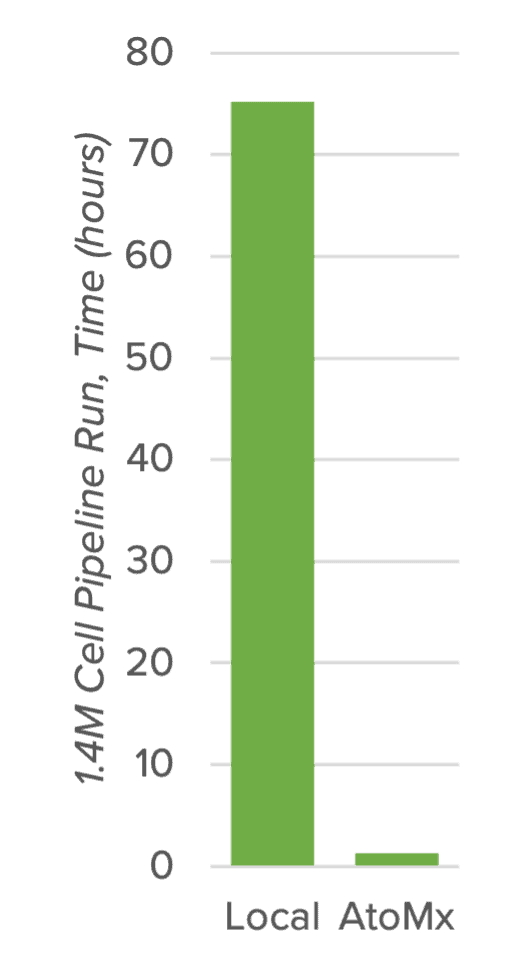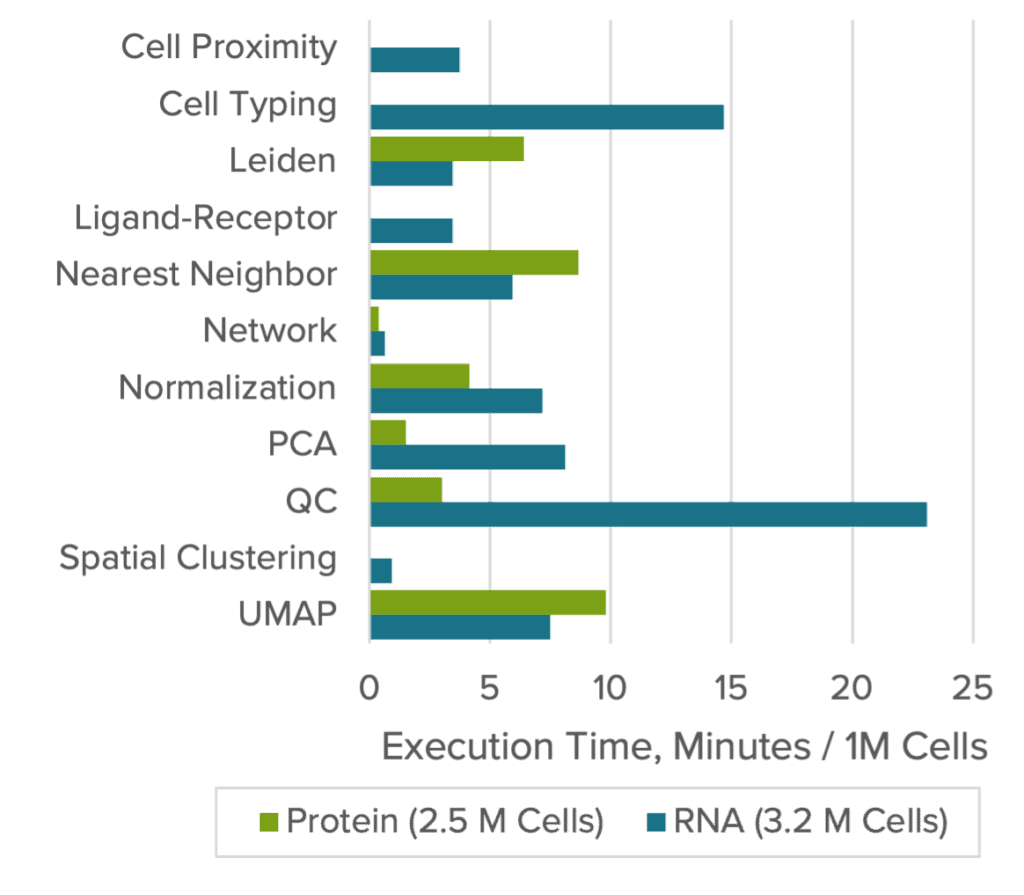 Figure 1 highlights the benchmarking of local, on-prem vs AtoMx deployment of a pipeline on a 1.4M cell study with CosMx RNA 1000-plex Universal Cell Characterization Panel.
Figure 2 demonstrates the benchmarking results of analysis modules operating on:​
• 3.2M cells with 1000-plex CosMx Universal Cell Characterization RNA Panel (teal)​
• 2.5M cells with 68-plex CosMx Human Immuno-Oncology Protein Panel (green)​
Each module timed on standard deployment AtoMx instance for performance capture. [J Reeves et al]

Have questions or simply want to learn more?
Contact our helpful experts and we'll be in touch soon.
Contact Us