Expand your discovery further with high-plex CosMx™ Protein Assays with the CosMx Custom Protein Barcoding Service. Off-the-shelf CosMx Protein Assays currently enable up to 64-plex for protein imaging on CosMx Spatial Molecular Imager (SMI). Now researchers can use the Custom Protein Barcoding Service to barcode up to 8 antibodies of interest for use with CosMx Protein Assays.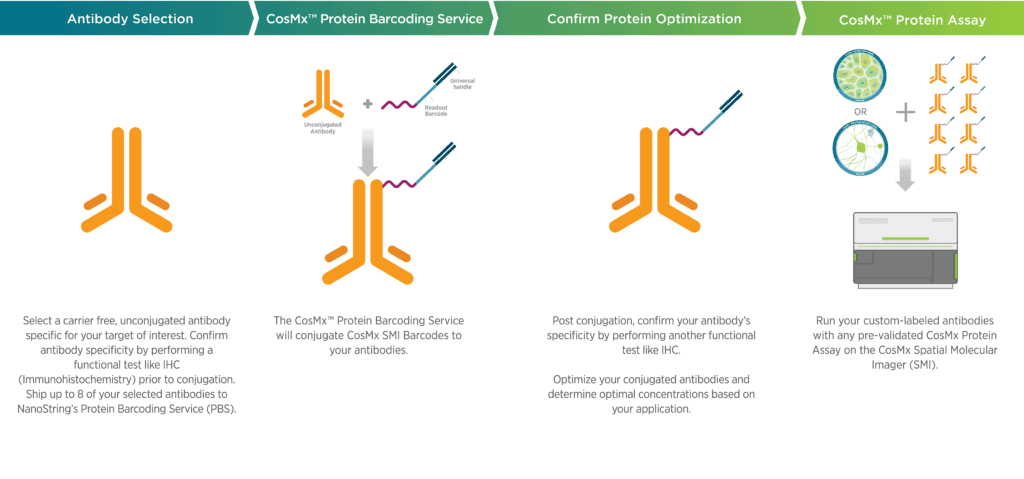 Unconjugated Antibody Selection and Validation
Make sure to choose targets that are abundantly expressed to achieve a strong and specific signal. In addition, choose an antibody that has been recommended or has been validated for immunofluorescent (IF)/ immunohistochemistry (IHC) assays by the antibody provider, preferably in the same antigen retrieval buffer as used in CosMx Protein assays (citrate buffer, pH 6.0).
Antibodies must be provided in carrier-free buffer and free of BSA, gelatin or cell culture supernatant. While antibodies in glycerol-containing buffers can still be used for conjugation, overall conjugation efficiency may be affected. Addition of sodium azide is recommended to avoid potential contamination during storage.
Specificity
Specificity Screen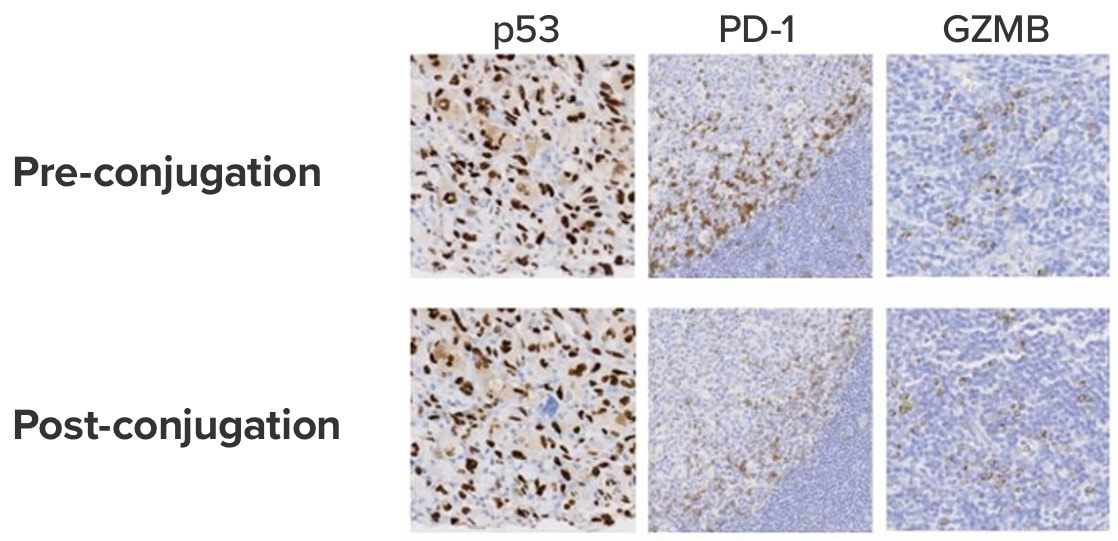 Titration
Titration