The CosMx™ SMI Mouse Neuroscience Protein Panel enables high-plex spatial analysis of up to 68 proteins from a single FFPE slide at subcellular resolution, and is designed to provide robust cell typing as well as information about key post-translationally modified proteins and extracellular protein targets. Capture the complexity of Alzheimer's brain using the panel's comprehensive Neural Cell Typing and Alzheimer's Disease content.
How It Works
01:
Analyze 64 targets plus 4 dedicated cell segmentation markers on a single slide
02:
Leverage best-in-class cell segmentation algorithms for accurate single cell proteomic analysis
03:
Capture information about key post-translational modification (PTM) and extracellular matrix (ECM) proteins
04:
Customize with up to 8 additional protein targets of your choice
Validated Assays Ready for Use
All CosMx Protein Assays undergo extensive antibody validation to ensure high-quality data. This validation process ensures that every antibody has appropriate specificity, sensitivity and overall performance.
Cell Segmentation
Cell Segmentation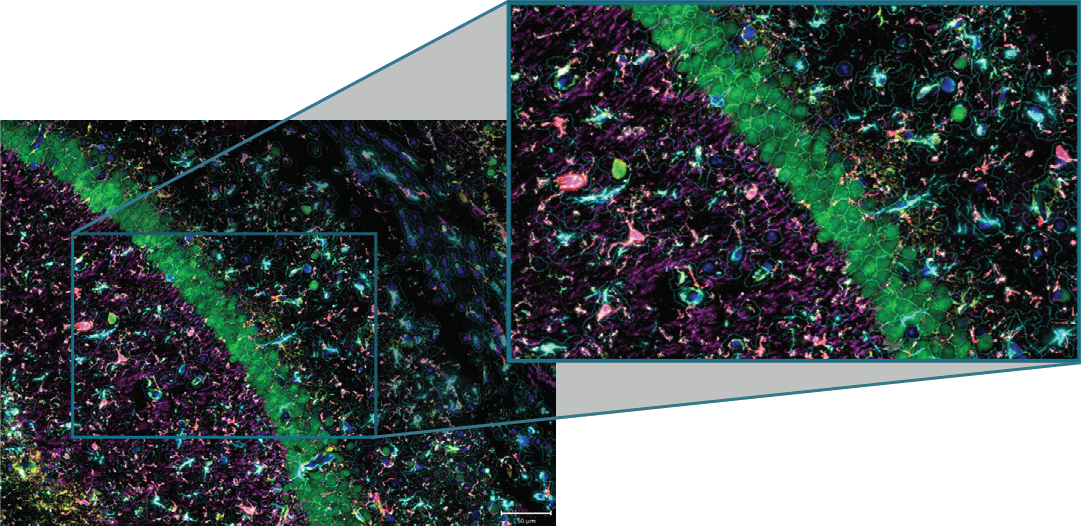 Biology-Specific Cells
Biology-Specific Cells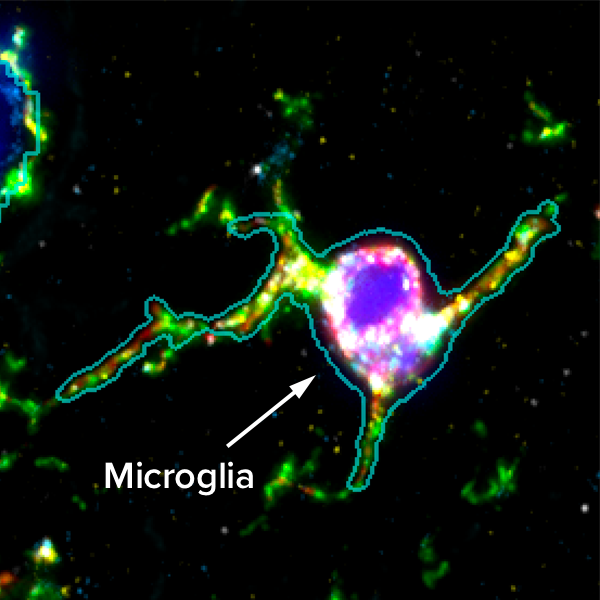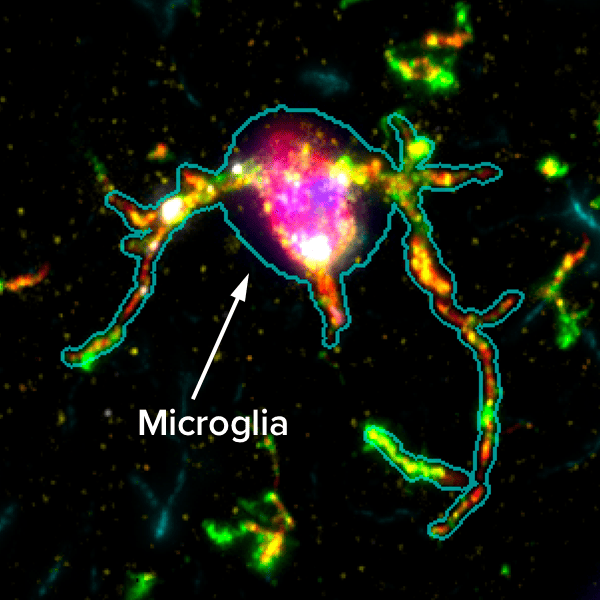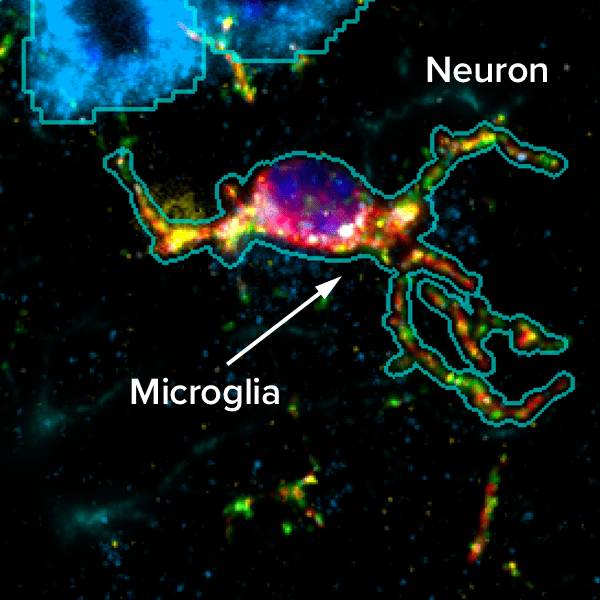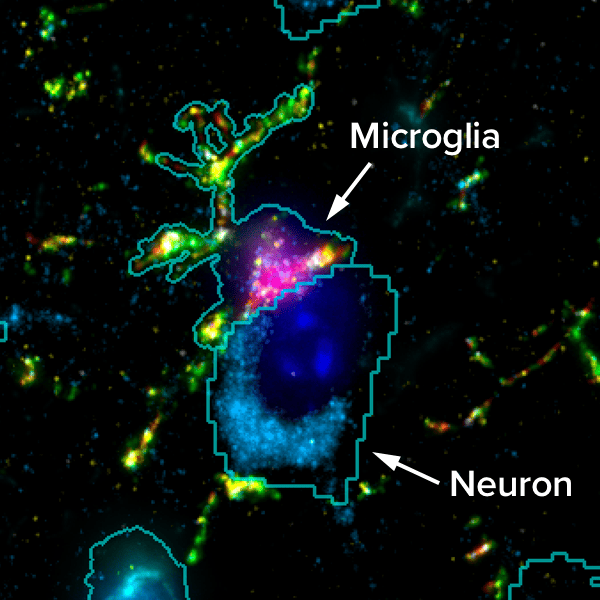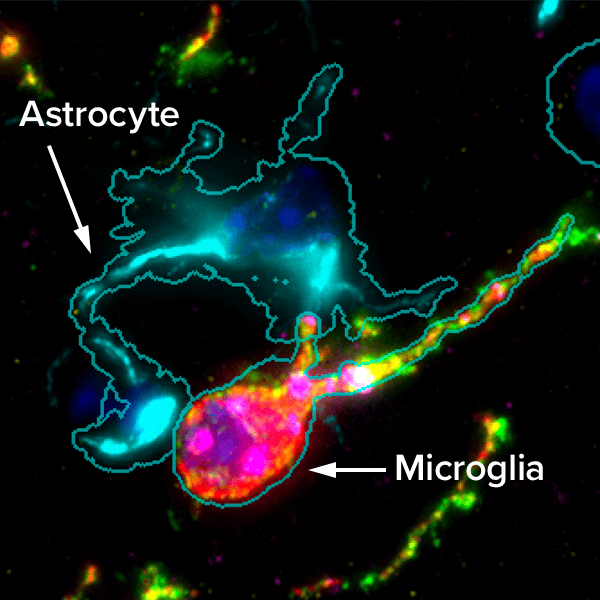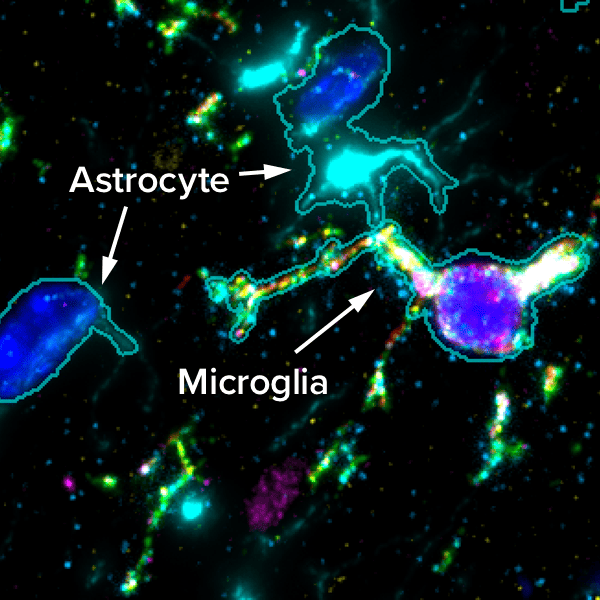 Dapi
Iba1
CD68
TMEM119
GFAP
Dap12
P2ry12
NeuN