The nCounter CAR-T Characterization Panel was created in collaboration with experts in CAR-T therapy to facilitate the development of robust product release assays. Confidently profile CAR-T products for research and manufacturing applications with an automated, and reproducible assay. Ideally suited for new CAR-T development and QC, the CAR-T Characterization Gene Expression Panel can help streamline the CAR-T manufacturing workflow and potentially reduce vein to vein time. This panel can measure eight essential components of CAR-T biology with 780 human genes.
Empower your knowledge of CAR-T with the most up-to-date biology developed with experts in the field.
Optimize CAR-T method development
Create manufacturing acceptance criteria
Measure metabolic fitness and persistence
Monitor post-infusion exhaustion and toxicity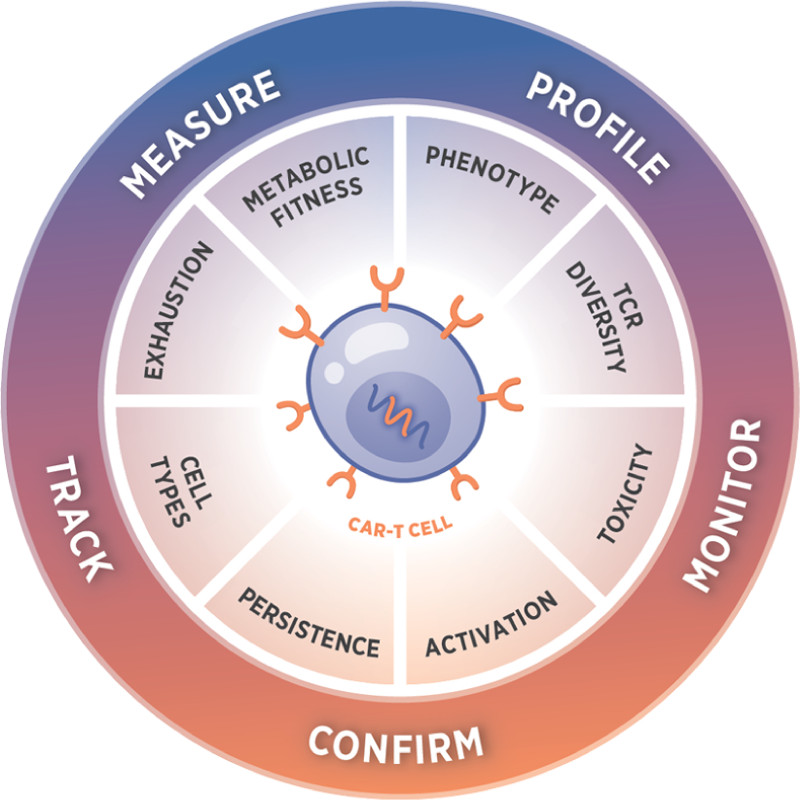 How It Works
CAR-T Therapy Workflow
Understanding each step of the CAR-T workflow is critical to ensuring quality and efficacy of the final CAR-T product. The nCounter CAR-T Characterization Panel can be used throughout development and manufacturing as a standardized panel of genes for optimizing methods, developing manufacturing acceptance criteria as well as understanding the host influences beyond manufacturing.
In addition to the standard nSolver™ Analysis, genes included in the CAR-T Characterization panel are organized and linked to various advanced analysis modules to allow for efficient exploration of the eight essential aspects of CAR-T biology.
Advanced Analysis Modules Available for CAR-T Characterization
Normalization
Quality Control
Pathway Analysis
Cell Profiling
Differential Expression
Gene Set Analysis
Built-in Compatibility for Panel Plus and Protein Analysis
Find the gene expression panel for your research with easy to use panel pro
Find Your Panel Partnerships
Partnerships
NanoString is excited to be working with Servier (as project leader), Bayer, Janssen, and Takeda as partners with the Innovative Medicines Initiative (IMI) Consortium in the European Union to develop gold standard analytical methods to use throughout development, manufacturing, and delivery of CAR-T cell therapies. The IMI is the largest public-private partnership in the world dedicated to health research.
TCR Diversity Report
The TCR Diversity report is available for purchase separately from NanoString for use within the ROSALIND® Platform and evaluates the expression of variable regions of the T cell receptor. The variable regions are assessed for overall expression (above or below background) and normalized to a panel standard which allows for more precise quantification of these variable regions. An estimate of TCR Diversity is calculated and shown relative to designated grouping variables.
The TCR score calculates the diversity of T cell receptor beta variable regions within a sample. The score is based on the Shannon Diversity index calculation, a mathematical measure of species diversity within a community. This ecological calculation accounts for the abundance and evenness of the variable regions present within a given sample versus the population of T cell receptors within a given dataset. A given score is relative within a dataset, and a higher TCR score means there is a more diverse population of variable regions or a less clonal population. A lower TCR score means there is less diversity or a more clonal population. True clonality can only be determined by full sequencing of the T cell receptors, but clonality can be estimated by measuring the diversity of TCR beta variable regions.
Download a demo version of the TCR Diversity Report and open the corresponding TCR Diversity Report-Readme file.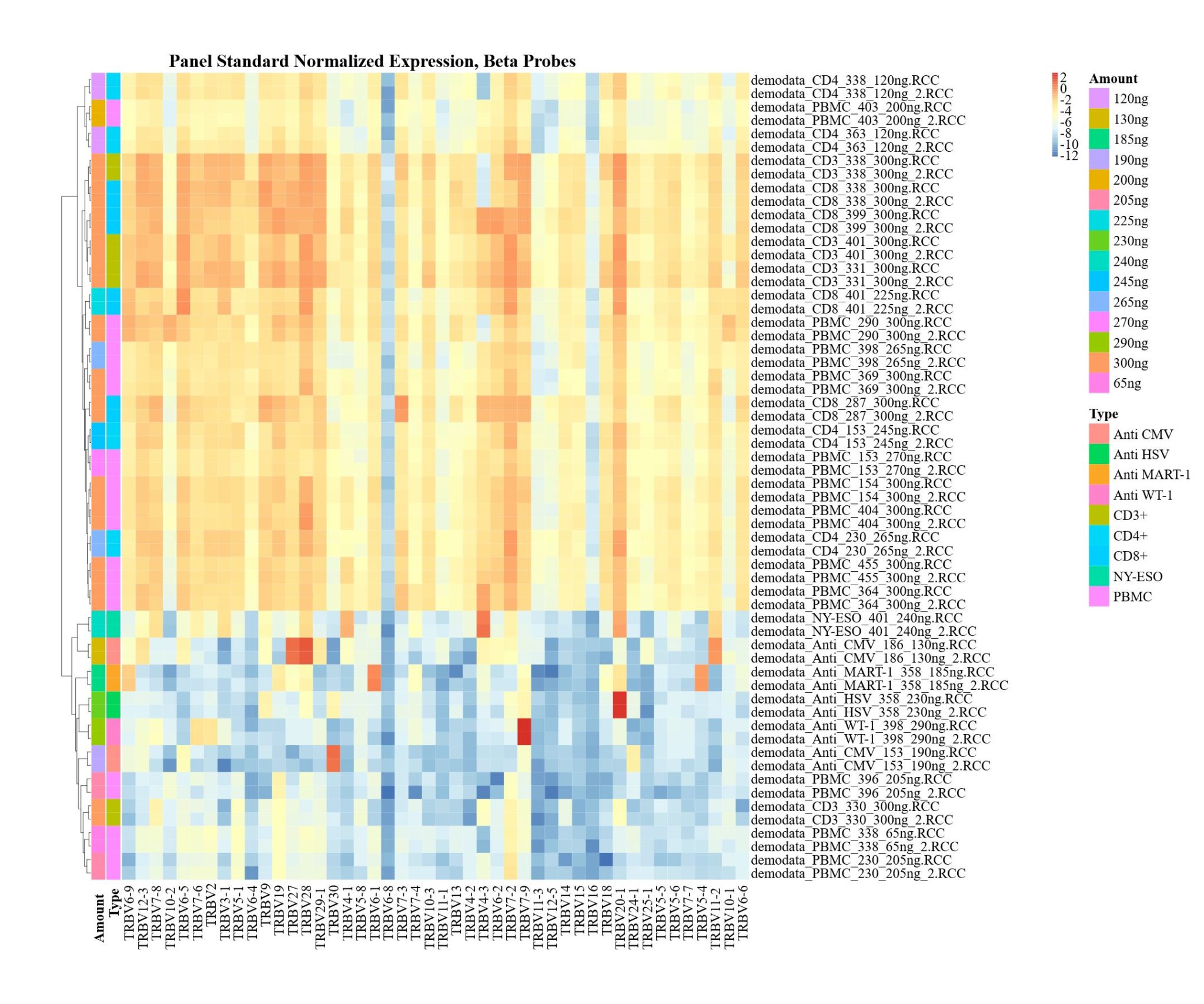 The ROSALIND® Platform
ROSALIND is a cloud-based platform that enables scientists to analyze and interpret differential gene expression data without the need for bioinformatics or programming skills. ROSALIND makes analysis of nCounter data easy, with guided modules for:
Normalization
Quality Control
Individual Pathway Analysis
Differential Expression
Gene Set Analysis
nCounter customers can access ROSALIND free of charge.

Request a Quote
Contact our helpful experts and we'll be in touch soon.