Understanding the complex interplay between a pathogen and the host response is important to developing effective vaccines and therapeutics to fight infectious disease.  The nCounter® Host Response Panel helps researchers study the phases and progression of infection across the major components of the human or mouse host response with pathogen-agnostic content optimized for blood but suitable for all sample types. The panel was specifically developed for understanding the complexities of the immune response to infectious disease, including COVID-19.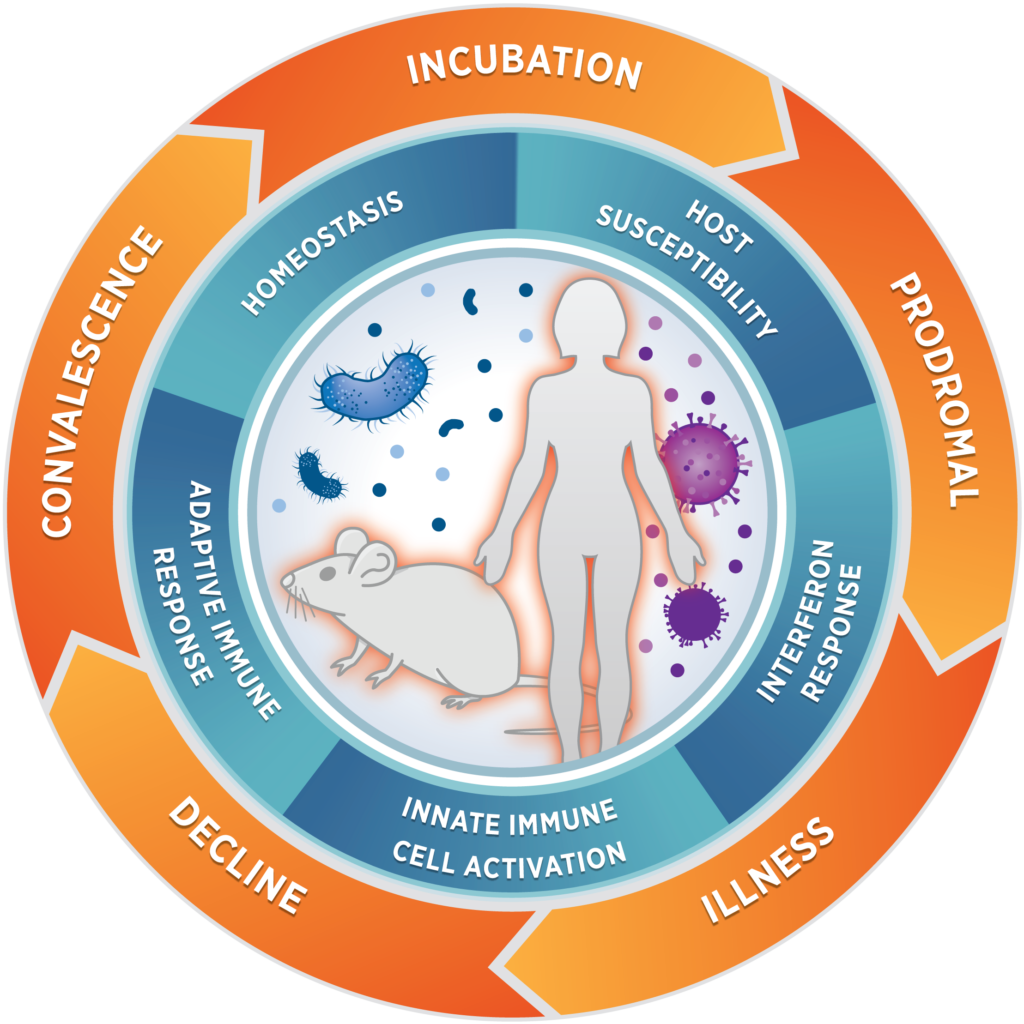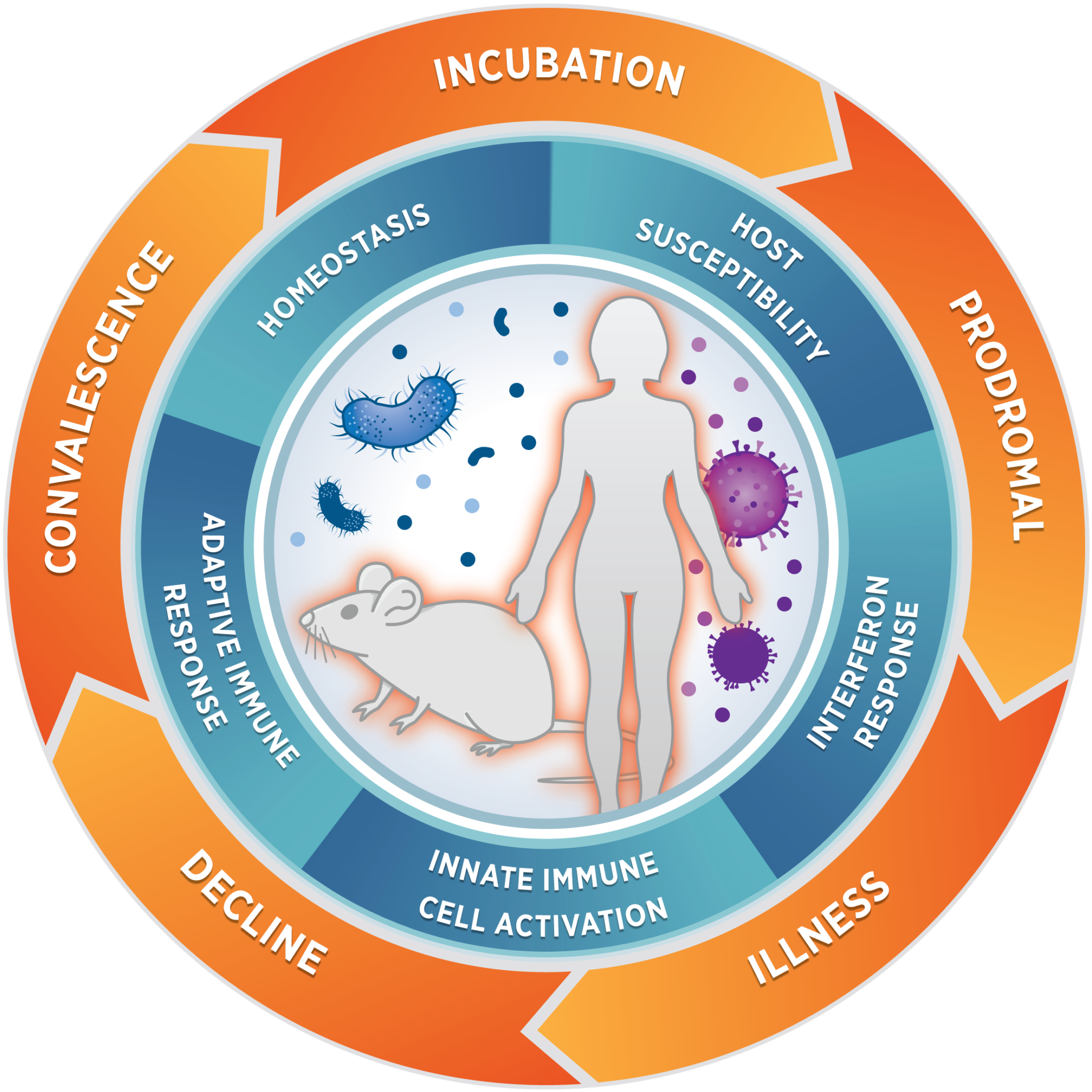 Biological Framework of the Host Response Panel
Host Response Panel
The Host Response Panel helps rapidly advance knowledge of emerging infectious disease with experiments that take minutes to set-up and get you results in less than 24 hours.
Study the five elements of the host response in human or mouse samples

Host Susceptibility
Interferon Response
Innate Immune Cell Activation
Adaptive Immune Response
Homeostasis

Profile 785 genes in human or mouse genes across 50+ pathways
Detect the presence of a pathogen and evaluate organ-specific tissue damage with a Panel Plus spike-in of up to 55 genes
Develop signatures of host response dynamics
Identify and validate biomarkers for disease severity
Evaluate the effect of vaccines & therapies
Biological Framework of the Host Response Panel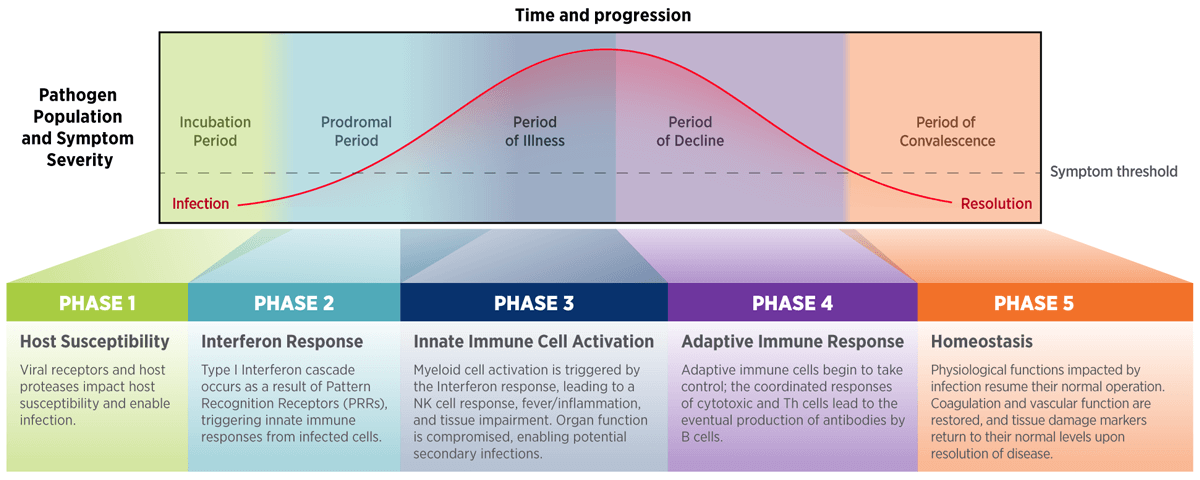 Panel Customization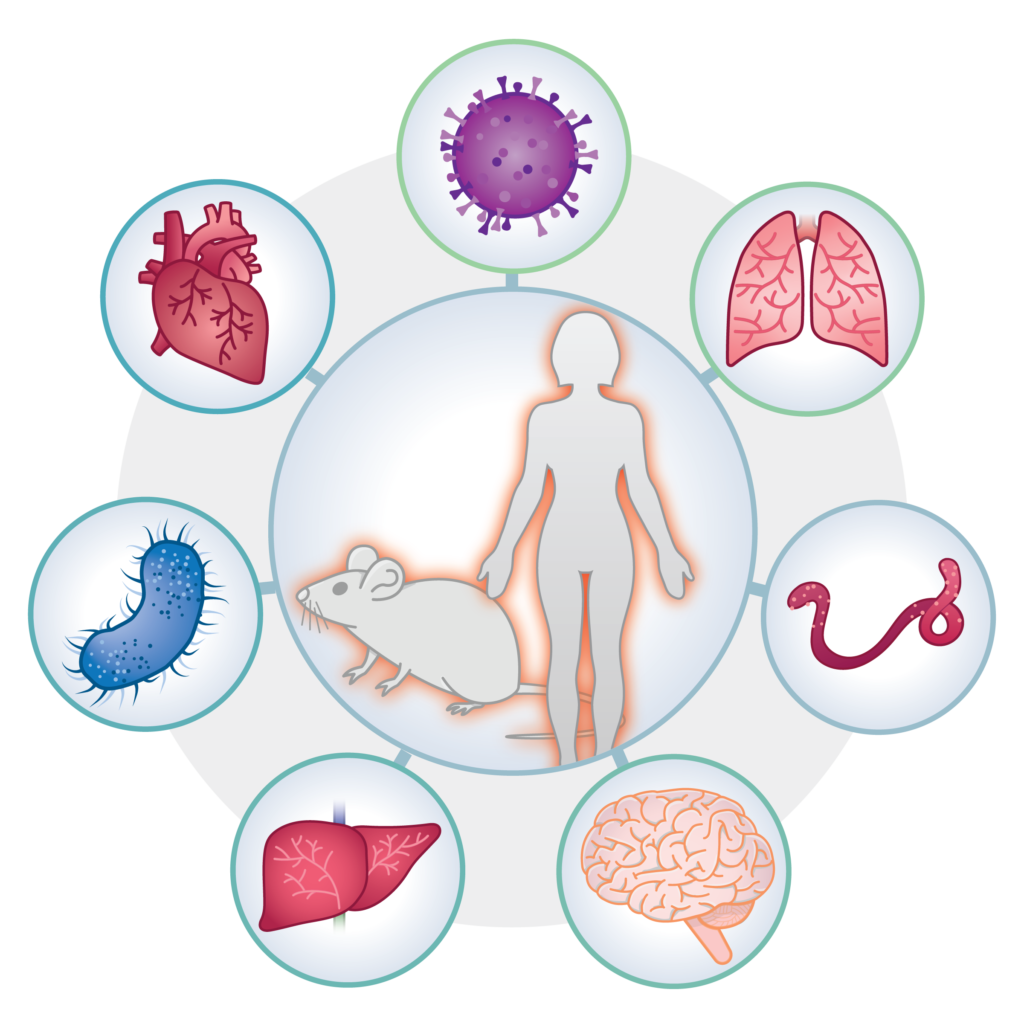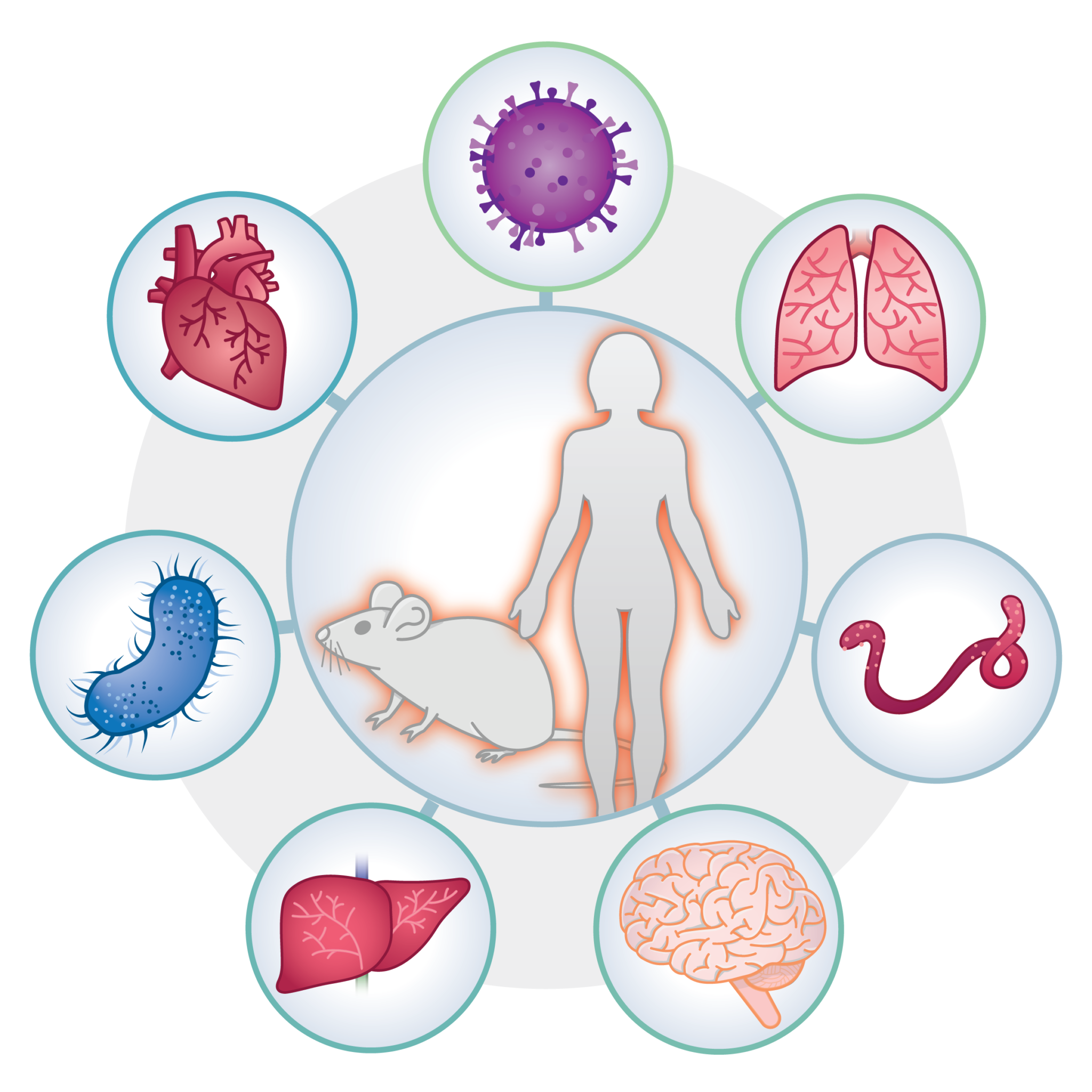 Customize your research project by adding tissue or pathogen-specific probes to the Host Response Panel with a 55-gene Panel Plus. Add the off-the-shelf 20-gene Coronavirus Panel Plus to study SARS-CoV-2 and other coronaviruses or build your own Panel Plus gene list with transcripts specific for different tissue types. Mix and match transcripts from the pathogen of your choice and additional host tissue markers to add a Panel Plus to the Host Response Panel for studying the pathogenesis of various infectious diseases. Check out the Human or Mouse Host Response Tissue Gene Lists to see which genes to add as a Panel Plus spike-in to study the effect of infectious disease on different organs.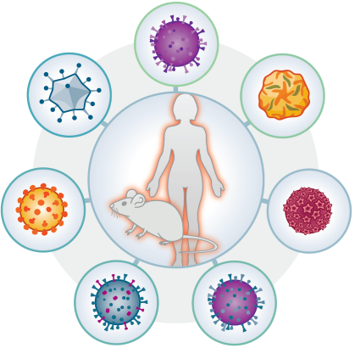 Add up to 55 viral probes from any specific pathogen or combination of pathogens to the Host Response Panel. The Viral Panel Plus Menu is a list of pre-designed Research Use Only probes for eight viruses associated with chronic disease and/or cancer. Probes were designed to cover as many sequences as possible while at the same time ensuring sensitivity, specificity, and breadth of coverage. Custom probes can be designed to viruses and other pathogens not covered in this list – please contact bioinformatics for more information.
Find the gene expression panel for your research with easy to use panel pro
Find Your Panel Immune Checkpoint Coverage
Immune Checkpoint Coverage
Take advantage of comprehensive coverage of the most relevant immune checkpoints to study modulation of the host immune response and subsequent inflammatory cascade.
NHP Compatibility
Probes included in the Human Host Response Panel have high homology to non-human primates (NHPs), allowing for seamless comparative infectious disease research as well as preclinical studies. Percent identity is used to estimate likelihood of the probe functioning on non-human primate targets. Additional comparisons with other NHP species are available upon request.
Immune Cell Profiling
Genes included in the Host Response Panel provide unique cell profiling data to measure the relative abundance of 14 different immune cell types. The table below summarizes the genes included in each cell type signature, as qualified through biostatistical approaches and selected literature in the field
Request a Quote
Contact our helpful experts and we'll be in touch soon.