Accelerate your cell line screening and high-throughput applications with nCounter PlexSet Reagents for Gene Expression Analysis. PlexSet technology enables multiplexed gene expression assays to be performed more efficiently and cost-effectively for projects ranging up to 96 RNA targets. Unlike other gene expression technologies, PlexSet reagents enable researchers to reduce their hands-on time by eliminating the need for cDNA conversion, replicate utilization, or RNA purification. Like other nCounter assays, PlexSet reagents provide a simple and robust method for multiplexing targets without the need to optimize probes or amplification conditions.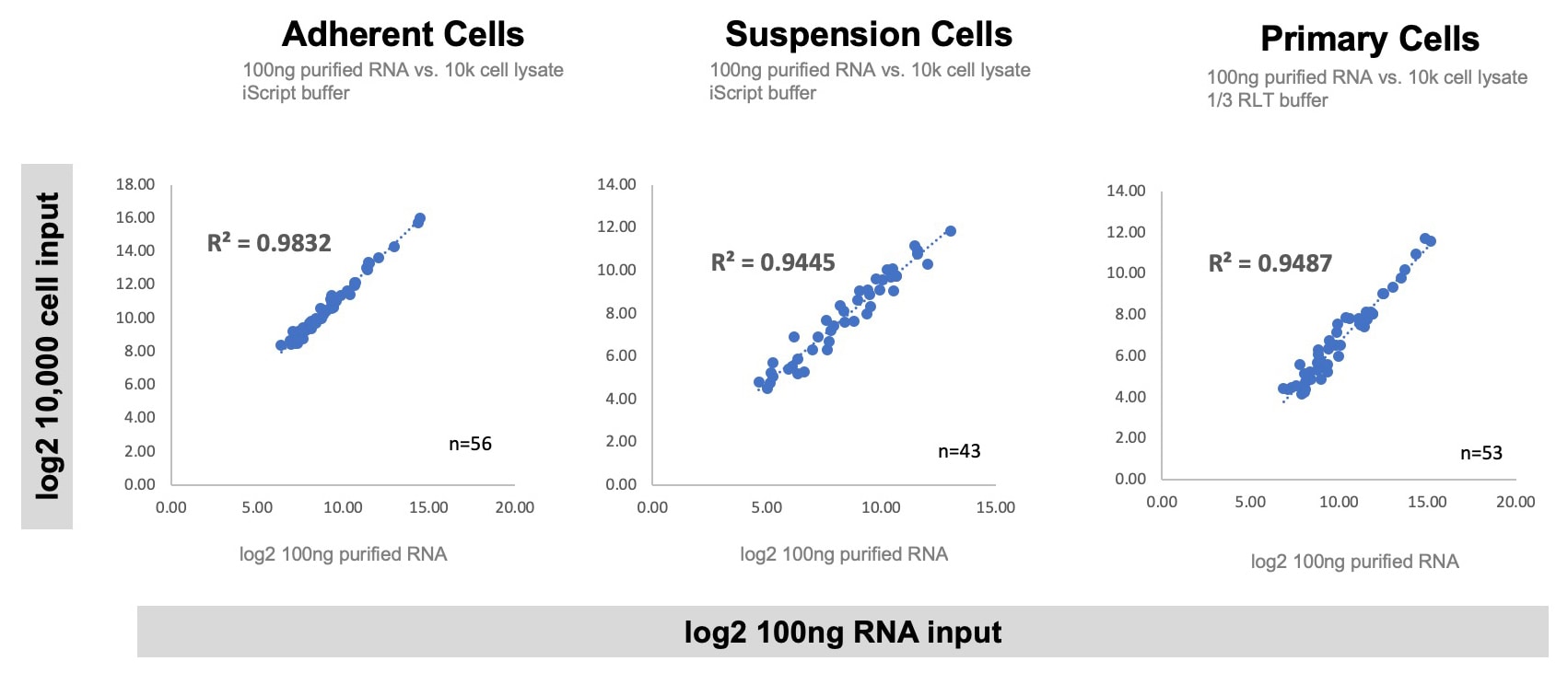 How It Works
The PlexSet reagents are based on proven nCounter technology utilizing molecular barcodes for highly multiplexed digital analysis.
01:
Multiplex up to 96 custom probes (or choose from preselected pathway panels) across 96 samples to generate 9,216 data points per run with only 30 minutes of hands-on time
02:
Utilization of lysed cells eliminates the need for RNA purification and amplification; save resources with an efficient workflow that does not require cDNA conversions, replicates, or prior probe optimizations
03:
Proven nCounter Digital Gene Expression technology provides excellent precision and reproducibility across a wide dynamic range
Find the gene expression panel for your research with easy to use panel pro
Find Your Panel Preselected Pathway Panels
Preselected Pathway Panels
Looking for recommendations on panels in your application area? Check out the NanoString Panel Pro selection tool. Browse our catalog of preselected pathway panels by name, application area, biologic pathway/process, or gene name(s).
Expertly curated panels covering ~140 biological pathways and fields of interest for human, mouse, and rat samples.

Each panel contains 90 genes chosen to comprehensively cover each pathway involved in the topic.

All necessary controls and reference genes are included in each panel.

Customize by adding additional genes of interest to the panels (or omitting genes that are not of interest).
Request a Quote
Contact our helpful experts and we'll be in touch soon.