NanoString on
August 1, 2018
There are several options available to researchers looking to quantify and analyze gene expression. Most of those are time-consuming and highly technical processes that require extensive replicates and quality controls. Even then, results can vary between users in the same lab. After watching three informational webinars by scientists working carefully to compare qPCR results to those generated using PlexSet Reagents on the nCounter Analysis System, and with nSolver™ Analysis software, you may want to rethink how you approach that next major project.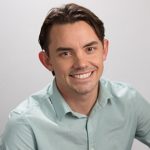 If you are not familiar with PlexSet Reagents from NanoString® then start with Matt Goddeeris, PhD, a Principal Scientist at Mitobridge, Inc. and his webinar titled "Mitobridge: Challenges with GX Profiling and Recent Tech Advancements with NanoString PlexSet". Dr. Goddeeris shares their decision-making process and the data they generated while evaluating the nCounter and PlexSet technology. Their key needs were cost, sensitivity, throughput, flexibility, and a strong emphasis on reproducibility. He is frank about his concerns with qPCR; the burdensome number of replicates within an experiment, the variability in results within the same experiment, and the challenges of replicating results over time or between different labs. The data presented in the webinar highlights the improved sensitivity of the PlexSet reagents over qPCR, the ability to efficiently process high volumes of samples, and the group's increasing confidence in PlexSet technology over qPCR. In one striking example, Dr. Goddeeris asked two scientists experienced with qPCR to prepare and analyze the same samples. Despite using both the same original samples and the same equipment, the results from their qPCR experiments did not correlate. This meant to Dr. Goddeeris and his group that the person preparing the samples made a bigger difference to the results than the biology in question. They repeated this trial, now using PlexSet reagents and the nCounter system. The results between the two users correlated nearly perfectly. This stunning result left them no room for doubt that the team would move away from qPCR and adopt the PlexSet technology in their lab.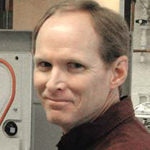 The second webinar, "New multiplexed nCounter PlexSet Reagents- an alternative to qPCR technology" is from Christian Lytle, the Administrative Coordinator for Shared Resources Norris Cotton Cancer Center. He and his small molecular core lab are always looking for ways to help advance the research of the scientists at Dartmouth College. qPCR is a much sought-after technique but is also highly demanding in terms of time, reagents, and technical expertise; his group simply doesn't have the bandwidth to support those requests. This webinar presents two case studies where Lytle and his team compared the PlexSet reagents and nCounter system to qPCR. He compares cost, time to data, correlation between results, and the ability to accommodate a variety of sample sizes and preparation methods. In both cases, the results correlated strongly with qPCR and were highly reproducible even for first-time users of the PlexSet reagents, a feature not typical of qPCR. Most importantly were the time savings. A broad ranging circadian rhythm study that was estimated to take over three months by qPCR could be completed in two weeks using the PlexSet and nCounter technology.
The third webinar is Dr. Chris Merritt's educational webinar titled "Cost effective, robust digital gene expression profiling of up to 96 targets in 96 samples for cell line screening with nCounter PlexSet Reagents". As a Senior Scientist with NanoString, he has considerable experience with the product line and explains clearly the product concept, the workflow, and the data that can be generated by multiplexing assays with the PlexSet reagents. This webinar also introduces the "Lyse-and-Go" protocols which eliminate the need to purify RNA and enable you to use cell lysates in gene expression analysis. Purifying RNA and then preventing it from degrading can be a major stumbling block in qPCR so Lyse-and-Go protocols are a significant time-saving advancement.
Links to these three eye-opening webinars can be found on the nCounter PlexSet Reagents product page. Please also visit the page to learn more about the technology, the preselected pathway panels available, and view peer-reviewed publications.
FOR RESEARCH USE ONLY. Not for use in diagnostic procedures.