Easily assess and monitor primary molecular characteristics of Alzheimer's disease (AD) with standardized genes covering clinically-derived AD-associated modules. Now AD expression studies can be more reproducible and translationally relevant with an efficient workflow that potentially reduces the time to clinic. Reliably assay AD phenotypes and disease progression for mouse model development and human tissue screening.
770 genes specific to AD studies

Comprehensive assessment of 30 AD-associated gene co-expression modules, including 23 neurodegeneration pathways and processes
Reproducible monitoring of AD progression with age
Functional screening of potential AD therapeutics

Customizable with up to 55 additional user-defined genes with CodeSet Plus option
nCounter workflow is streamlined, user-friendly, and efficient, with just 15 minutes of total hands-on time
Human and mouse panels available as Curated Gene Lists: application and pathway-specific content pre-designed and developed by NanoString available for custom ordering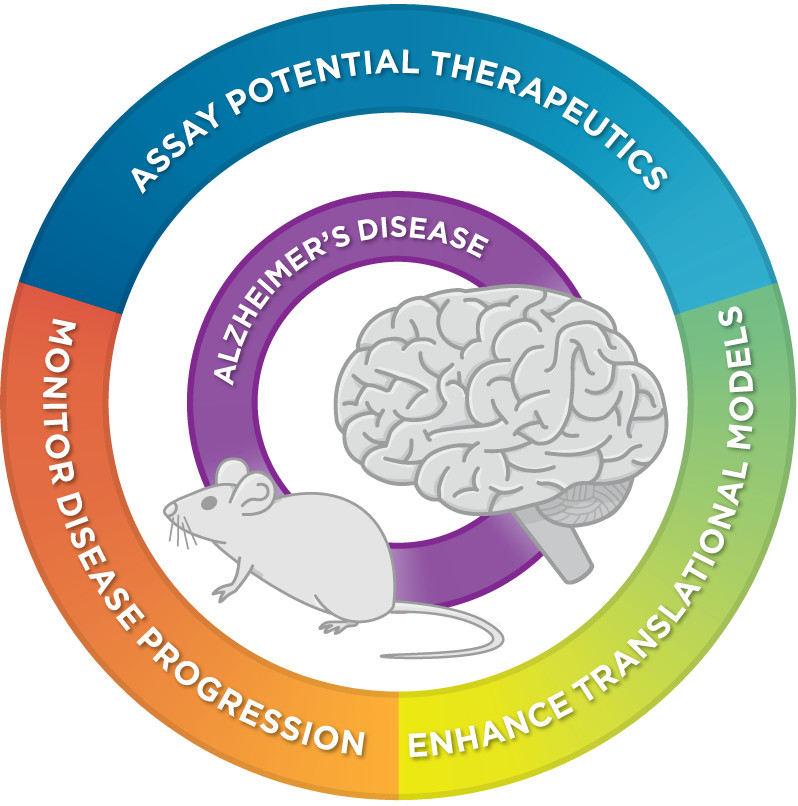 How It Works
The content included in the nCounter AD panels represent a transcriptomic fingerprint of AD-related changes that can be directly compared to studies of mouse models of disease and back to human tissue. These panels allow for:
01:
Pathway Based Module Analysis
05:
Differential Expression
Find the gene expression panel for your research with easy to use panel pro
Find Your Panel Functional Annotations
† Annotations for 23 fundamental pathways and processes were assigned across all genes in the Mouse AD and Human AD panel allowing for an additional view of important aspects of the onset and progression of neurodegenerative disease. Pathways and processes with >60% representative gene content per module are listed above. 
‡ <60% representative pathway and process gene content per module.
* Genes selected based on human-mouse gene homology, maximal coverage of AMP-AD modules, top AGORA candidate gene status (agora.ampadportal.org), representation in AMP-AD module eigengenes, and expression in mouse brain.
Request a Quote
Contact our helpful experts and we'll be in touch soon.