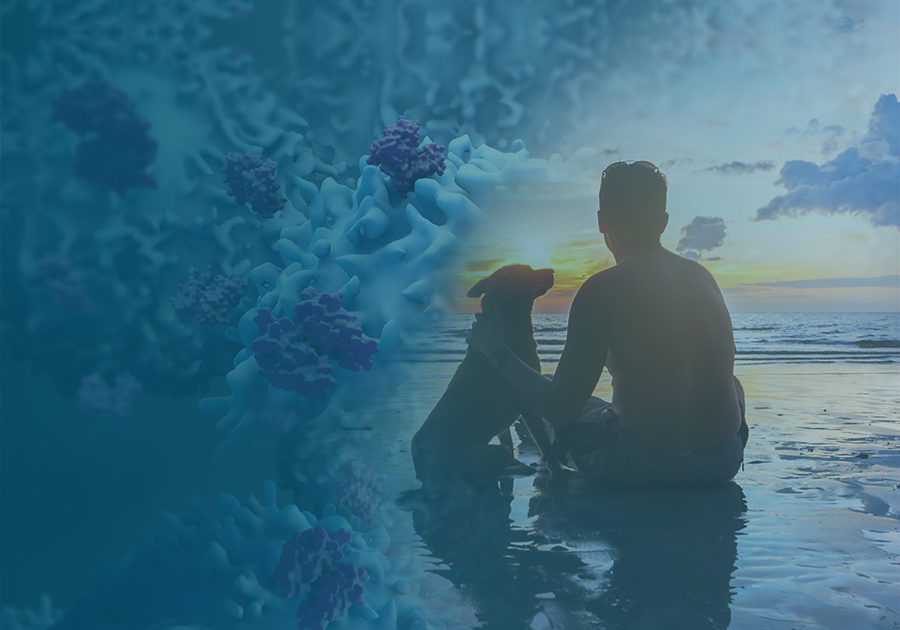 Covering hundreds of genes involved in the immune response of canines to immuno-oncology therapeutics and designed with experts in canine comparative oncology, the nCounter Canine IO Panel is the only gene expression panel built to study the tumor and immune response to IO treatments in dogs. The panel takes advantage of tumor-specific coverage for the most common canine cancers to enable researchers to share data and access enhanced statistical power, potentially improving clinical trial success by translating findings from the treatment of spontaneous canine cancer to humans.
Product Highlights:
Profile 800 genes across 47 annotated pathways involved in canine immune response to IO treatments
Overlapping content with NanoString's Human PanCancer IO 360 and PanCancer Immune Profiling Panels provides a suite of panels for comparative studies
PanCancer coverage with tumor specific content for top canine cancers including Melanoma, Osteosarcoma, Lymphoma, Urothelial Carcinoma, and Glioblastoma
Easy to use nCounter system provides data in 24 hours with less than 30 minutes hands on time and simple data analysis
Easy data sharing and collaboration with a common set of genes and a panel standard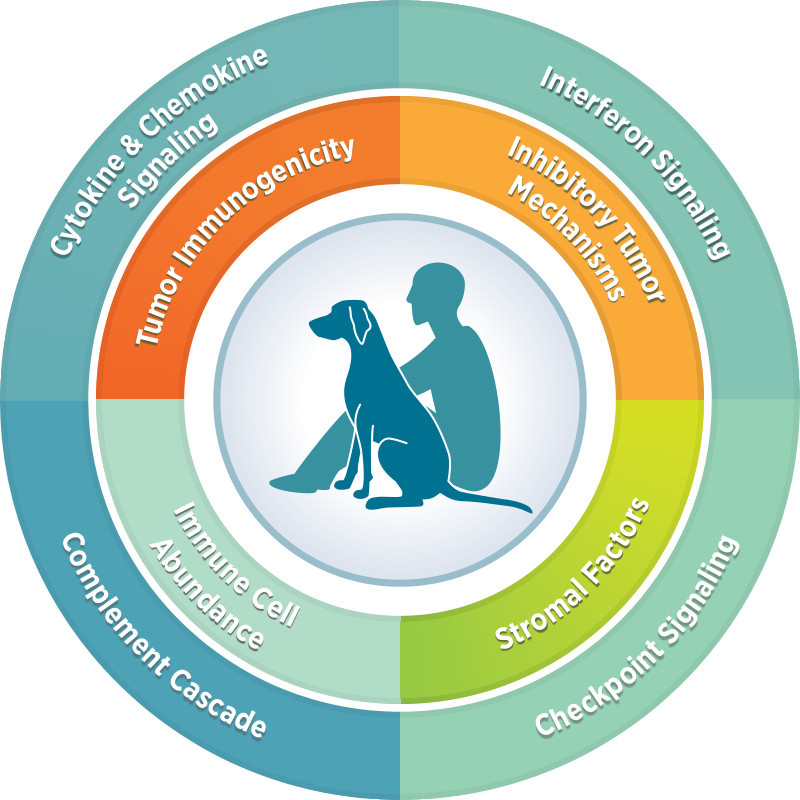 How It Works
The Canine IO Panel was created through a collaboration between NanoString and the Canine Consortia, a consortium of researchers from multiple prestigious institutes, including the University of Alabama, the University of California- Davis, Colorado State University, the University of Minnesota, the University of Pennsylvania, Tufts, and Freie Univ. Berlin. The Canine Consortia includes key members of the Cancer Moonshot Consortium, which aims to:
Promote the development of cancer immunotherapies for several common human cancers — glioma, osteosarcoma, melanoma, and lymphoma

Foster a collaborative immunotherapy network for comparative medicine
Tumor Specific Coverage for Top Canine Cancers
Included within the Canine IO Panel content are tumor specific targets for five of the top canine cancers, also common in humans:
Find the gene expression panel for your research with easy to use panel pro
Find Your Panel Signatures/ Pathways
The nCounter Canine IO Panel enables researchers to explore canine immune response to immune-oncology treatments.
Request a Quote
Contact our helpful experts and we'll be in touch soon.