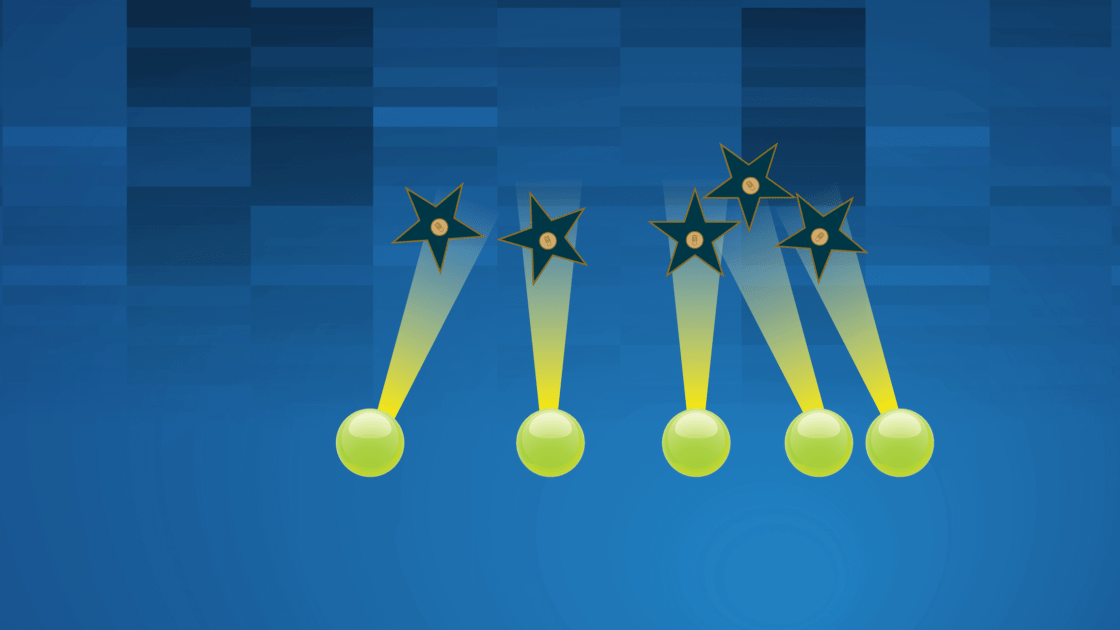 Karrie Spitzer on
August 31, 2021
The 40 Under 40 program, now in its 23rd year, includes professionals from life sciences, health care, aerospace, tech, food services, and nonprofits, among other sectors. The honorees were selected from 171 nominees and reviewed by 10 judges, eight of which are previous 40 Under 40 winners.

"Sarah Warren is a brilliant scientist and one of the rising stars of the Seattle biotech community," said Brad Gray, CEO, NanoString. "Sarah's collaborations and interactions with researchers around the world have resulted in breakthrough science demonstrating the power of our cutting-edge technologies for biological research.
In addition, with her leadership, Sarah has helped establish NanoString as a true partner in research for the company's customers and collaborators."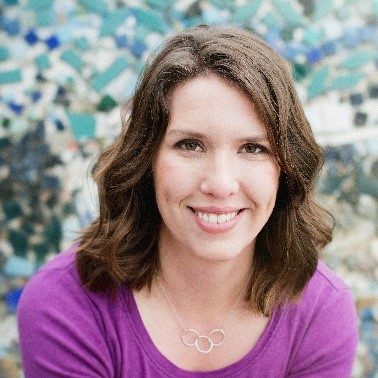 A UW Graduate
Sarah moved to Seattle in 2005 to attend graduate school at the University of Washington, and ever since then, she has been leaving her mark on the life science community. She has a Ph.D. from the UW in immunology and did her thesis research at the Institute for Systems Biology, studying how the body detects infections and mounts an appropriate immune response.
In parallel, she also completed a two-year fellowship with the Accelerator Corporation, where she helped source and evaluate new biotech investment opportunities and supported new companies with their research and development strategy. Out of this experience, she founded a biotech startup, Oncofactor Corporation, focused on discovering novel immune checkpoints and developing therapeutics against them for cancer treatment.
The Road to 40 Under 40
Sarah joined NanoString Technologies in 2015 as a senior scientist and has risen in the company to the role of senior director, where she leads the Translational Science Department. In this role, she has led research collaborations with numerous Puget Sound research institutes, including the University of Washington, the Fred Hutchinson Cancer Center, the Cancer Immunotherapy Trials Network, and the Institute for Systems Biology.
In addition, Sarah's network of collaborations extends around the globe, where she leverages NanoString's cutting-edge spatial profiling platforms to address critical unanswered research questions. Doing so draws attention to the power of spatial profiling and the quality of science coming out of the Seattle research community.
Sarah also has a role growing in national prominence, and has spoken at national conferences, has published in top-tier journals including Nature, and is involved in leadership roles in international research communities. For example, Sarah leads a subcommittee on transcriptional profiling as part of the SITC Cancer Immune Responsiveness Working Group, is an associate editor of the Journal of Translational Medicine, and is a reviewer for the Journal of Immunotherapy of Cancer. Sarah is also serving as a company mentor at the new Creative Destruction Lab, hosted by the University of Washington Foster School of Business.
An Achievement to be Proud of
"I'm incredibly excited to have been named to PSBJ's 40 Under 40 list for 2021. This is a fantastic group of leading executives who are doing great things across our Pacific Northwest and beyond! I'm thrilled to have the opportunity to draw attention to the great strides we are making in furthering our fundamental understanding of the biology happening at NanoString and the rising presence of the life science community in Seattle on the global stage," shared Sarah.
Sarah will be profiled in the issue of the Puget Sound Business Journal alongside other 40 under 40 honorees. To see the full announcement here.
Sarah's Publications for 2021
Rendeiro AF, Ravichandran H, Bram Y, Chandar V, Kim J, Meydan C, Park J, Foox J, Hether T, Warren S, Kim Y, Reeves J, Salvatore S, Mason CE, Swanson EC, Borczuk AC, Elemento O, Schwartz RE."The spatial landscape of lung pathology during COVID-19 progression." Nature March 29, 2021. Online ahead of print.
Butler D, Mozsary C, Meydan C, Foox J, Rosiene J, Shaiber A, Danko D, Afshinnekoo E, MacKay M, Sedlazeck FJ, Ivanov NA, Sierra M, Pohle D, Zietz M, Gisladottir U, Ramlall V, Sholle ET, Schenck EJ, Westover CD, Hassan C, Ryon K, Young B, Bhattacharya C, Ng DL, Granados AC, Santos YA, Servellita V, Federman S, Ruggiero P, Fungtammasan A, Chin CS, Pearson NM, Langhorst BW, Tanner NA, Kim Y, Reeves JW, Hether TD, Warren SE, Bailey M, Gawrys J, Meleshko D, Xu D, Couto-Rodriguez M, Nagy-Szakal D, Barrows J, Wells H, O'Hara NB, Rosenfeld JA, Chen Y, Steel PAD, Shemesh AJ, Xiang J, Thierry-Mieg J, Thierry-Mieg D, Iftner A, Bezdan D, Sanchez E, Campion TR Jr, Sipley J, Cong L, Craney A, Velu P, Melnick AM, Shapira S, Hajirasouliha I, Borczuk A, Iftner T, Salvatore M, Loda M, Westblade LF, Cushing M, Wu S, Levy S, Chiu C, Schwartz RE, Tatonetti N, Rennert H, Imielinski M, Mason CE. "Shotgun transcriptome, spatial omics, and isothermal profiling of SARS-CoV-2 infection reveals unique host responses, viral diversification, and drug interactions" Nature Communications. March 12 2021:12(1):1660
Dong L, Huang CY, Johnson E, Yang L, Zieren R, Horie K, Kim CJ, Warren S, Amend S, Xue W, Pienta K. "High-throughput simultaneous mRNA profiling using nCounter technology demonstrates that extracellular vesicles contain different mRNA transcripts than their parental prostate cancer cells" Analytical Chem. 2021 Mar 2;93(8):3717-3725
Bracht JWP, Gimenez-Capitan A, Huang CY, Potie N, Pedraz-Valdunciel C, Warren S, Rosell R, Molina-Vila MA. "Analysis of extracellular vesicle mRNA derived from plasma using the nCounter platform." Sci Rep. 2021 Feb 12;11(1):3712.
Giménez-Capitán A, Bracht J, García JJ, Jordana-Ariza N, García B, Garzón M, Mayo-de-Las-Casas C, Viteri-Ramirez S, Martinez-Bueno A, Aguilar A, Sullivan IG, Johnson E, Huang CY, Gerlach JL, Warren S, Beechem JM, Teixidó C, Rosell R, Reguart N, Molina-Vila MA. "Multiplex Detection of Clinically Relevant Mutations in Liquid Biopsies of Cancer Patients Using a Hybridization-Based Platform." Clin Chem. 2021 Jan 13:hvaa248. doi: 10.1093/clinchem/hvaa248.

Khunger A, Piazza E, Warren S, Smith TH, Ren X, White A, Elliott N, Cesano A, Beechem JM, Kirkwood JM, Tarhini AA. "CTLA-4 blockade and interferon-α induce proinflammatory transcriptional changes in the tumor immune landscape that correlate with pathologic response in melanoma" PLoS One. Accepted Jan 2, 2021. 2021 Jan 11;16(1):e0245287
Awada G, Jansen Y, Katharina Schwarze J, Tijtgat J, Hellinckx L, Gondry O, Vermeulen S, Warren S, Schats K, van Dam P-J, Kockx M, Keyaerts M, Everaert H, Seremet T, Rogiers A, Neyns B. " A comprehensive analysis of baseline clinical characteristics and biomarkers associated with outcome in advanced melanoma patients treated with pembrolizumab." Cancers (Basel). 2021 Jan 6;13(2):E168
Simeone E, Scognamiglio G, Capone M, Giannarelli D, Grimaldi AM, Mallardo D, Madonna G, Curvietto M, Esposito A, Sandomenico F, Sabbatino F, Bayless NL, Warren S, Ong S, Botti G, Flaherty KT, Ferrone S, Ascierto PA. A monocentric phase I study of vemurafenib plus cobimetinib plus PEG-interferon (VEMUPLINT) in advanced melanoma patients harboring the V600BRAF mutation" J Transl Med. 2021 Jan 6;19(1):17
For Research Use Only. Not for use in diagnostic procedures