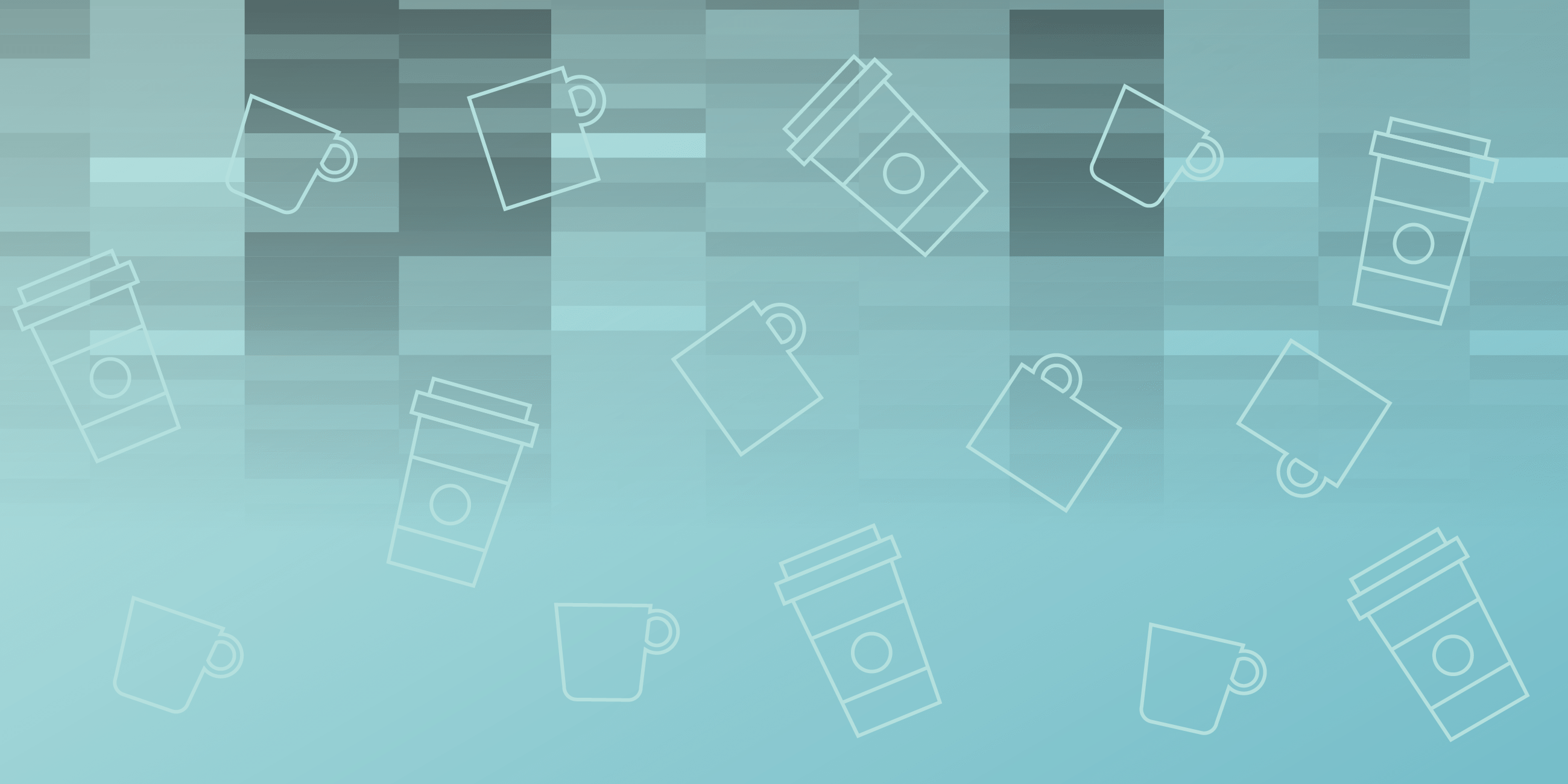 Excellence, Cooperation, and Passion Come Together to Serve the Scientific Community: Q&A with Dr. Peter O'Toole, University of York
Dr. Peter O'Toole, Ph.D., is the director of the Bioscience Technology Facility at the University of York in England, where he established and still leads the Imaging and Cytometry Laboratory, one of the top bioscience technology facilities in Europe. His lab is an international hub for studying rare infectious diseases, bringing together one of the largest groups of researchers working on Leishmaniasis in the UK; however, while speaking with this witty and brilliant scientist, the one word that comes to mind is humility. Because, while radiating passion for his work, Dr. O'Toole never neglected to remind us that behind his work is an interconnected, extremely experienced, and highly collaborative team of exceptional individuals who, through their knowledge and hard work, engage with a vast international community of scientists.
The words "team" and "collaboration" are often used in the core laboratories at the University of York; therefore, it was a pleasure to talk with Dr. O'Toole about the new teammate on the scene: the GeoMx® Digital Spatial Profiler (DSP) and how it is helping advance infectious disease research in ways that wouldn't be possible otherwise.
NS: Thank you for meeting with us. Can you tell our readers about you? What is your background and your role as the director of the biosciences technology facility? We understand that you are also head of the Imaging and Cytometry Laboratory in the Department of biology at York.
PT: My undergraduate degree is in Biochemistry, and I have a doctorate in biophysics. During my postdoctoral training, I realized I was more interested in technologies and their applications than specific research subjects: I liked the fluidity of moving in different directions and studying different biological questions.
For this reason, I accepted the job at York over other options: I was hired to develop the core lab and a shared resource around imaging and cytometry ─ microscopy, electron microscopy, and flow cytometry. We started with a small team: just me and Meg Stark. Our team grew rapidly: Karen Hogg, Karen Hodgkinson, Graeme Park, Jo Marrison, Grant Calder, and most recently Clare Steele-King joined us along with a few great staff brought in as cover over the years, and together we collectively form the imaging and cytometry team. The lab's capability has grown too, as we've been able now to exploit and develop new technologies. Now, I lead the core facilities as well, which has been a new and welcome challenge.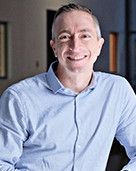 Dr. Peter O'Toole
Director of the Bioscience Technology Facility and Head of Imaging and Cytometry, Department of Biology, University of York
NS: Can you tell our readers how the facilities are organized?
PT: The entire bioscience technology facility includes five highly collaborative core labs. In order to address different questions, we work as part of a large team because technologies are no longer isolated islands anymore whether that is imaging, Genomics and Bioinformatics, Metabolomics and Proteomics, Protein Production, and Biophysics and Molecular Interactions. The boundaries between these technologies overlap now more than ever, and consequently, we work as one big team. Naturally, each core lab has its own area of expertise. I personally oversee the imaging and cytometry lab, and even within this lab, we each try to master specific areas. We work together daily and support each other to a degree that is not always possible elsewhere. That's how the lab operates.
NS: How many people work with you? Who are your customers?
PT: I have an excellent team of 24 people: their expertise spans from genomics to metabolomics, proteomics, protein expression and purification, molecular interactions, as well as imaging and cytometry, which is my sub-team.
We are an open-access facility: we have users from not only the Department of Biology and Hull York Medical School but across the campus, country, other academic institutes, and commercial companies. Indeed, about 30% of our income is from external users. For any equipment that we bring in, we offer professional service from highly trained staff.
Because all my staff members are technical experts in their area, they can serve and support users worldwide without compromising our own personal research projects. For research projects, there are graduate students and postdoctoral scholars who are also embedded in the lab but not involved with the service side of the core.
NS: Your lab recently added the GeoMx DSP to your toolbox. What made you decide to add such a groundbreaking and novel technology to the lab?
PT: One of our biggest users is Prof. Paul Kaye from Hull York Medical School, and he came across the technology before I did. He realized the potential and wanted to use it for his research. He suggested we bring it to York so we can offer it to researchers across campus and beyond. The Wellcome Trust, a large British charity supporting medical-related research, and Paul Kaye were integral in bringing the GeoMx DSP to York.
The deciding factor in obtaining the GeoMx DSP was its ability to look at both transcriptomic and proteomic information. Many of our research questions don't require single-cell analysis or subcellular analysis—we need to see what's happening in the tissue, such as in different infected areas. That's what the GeoMx DSP does. It's effortless to use for the end-user, it's very easy to do the analysis, but what really attracted us was being able to look at both the transcriptome and the proteome of different cell types and tissues; this was critical.
NS: How do you envision this platform empowering scientists?
PT: Scientists are now looking at how and why the immune system and cells peripheral to infected tissue behave differently. In a typical NanoString gene expression experiment, you take a piece of tissue, chew it up, and run it on the nCounter® Analysis System.
You get great bulk gene expression profiling information: you can see which genes are up-regulated or down-regulated in that bit of tissue, but you lose the spatial context. With GeoMx DSP we can already see that there are specific sites where Leishmania parasites congregate, and we can document how the host response changes as you move away from the infected area.
NS: We have spoken to several scientists before for our blog, and when we asked them if GeoMx DSP enabled them to discover something unexpected, they promptly said: yes, spatially profiling a tissue gave us insights that were unexpected and exciting. Do you have a similar story that you can share with our readers?
PT: A sneak preview of our findings is that we can see that T cells themselves have an altered phenotype in infected areas compared to non-infected areas. We can see how the transcriptome of the cells changes as we move through the tissue and away from the region where the Leishmania parasites live; these changes are apparent even at a short distance from the site! If we had looked at the tissue section as a monolithic sample, we would have lost that information.
NS: Your lab is an international hub for orphan diseases and takes advantage of the latest and most novel tools to study these diseases. Can you walk us through what this entails? Why did you choose this novel area of research?
PT: It wasn't my choice per se: The University of York is the leading international center for studying Leishmaniasis, a largely neglected disease worldwide. Millions of people around the world are suffering from this disease; it is an unheard-of pandemic spreading across the globe, especially in developing countries.
The estimated number of new cases per year ranges from approximately 700,000 to 1.2 million or more. York has formed a hub for Leishmaniasis, and this is a real resource that brings in the expertise to address different aspects of the disease. From basic research to clinical trials, York brings it all together in one place. York has truly excelled at recruiting scientists of the caliber exemplified by Jeremy Mottram's group, Dimitry Lagos' group, Pegine Walrad's lab, and many other experts in this field.
All these researchers study different but complementary aspects of Leishmaniasis: we must ensure that the right technologies are in place so that their research stays at the forefront. GeoMx DSP is the very latest technology we brought into the lab for this purpose. It gives us a unique way of looking at and studying Leishmaniasis in small tissue sections infected with the parasite in animal models and patient samples.
We are also studying how the tissue changes at the transcriptional and proteomic level before and after treatment. We can observe how the immune cells react and how the disease itself is fighting back against the immune system. That's how GeoMx DSP is enabling us: it perfectly fits our arsenal of other technologies, allowing us to understand the disease better and ultimately find a therapy.
We have other partners in this effort. York is a hub for Beckman Coulter's CytoFLEX LX flow cytometer. There are also four of these machines in East African countries where Leishmaniasis is a very acute problem and gives local researchers easy access to diseased samples.
Our partners in India, Africa, and Brazil use the Zeiss AxioScan digital slide scanners, and the data they collect are then collated at York. You can see how all these technologies we discussed previously work together to benefit research across Asia, Africa, and South America: wherever the research is happening, scientists can access these technologies, whether locally or by sending samples to York and getting them analyzed here. That's really what an international hub is all about, enabling research to continue not just at York, but across these other areas of the globe where people are seeing these orphan infectious diseases as a real problem. We are enabling our own researchers at York to move their research forward as well as empowering scientists in other parts of the world.
NS: I think it's fair to say that you're not going to stop at studying Leishmaniasis with the GeoMx DSP: the sky is the limit! What do you think you will explore next?
PT: We have an array of projects happening at York, and our outside collaborators want to address specific questions in oncology, from breast cancer to skin cancer and beyond to pancreatic and prostate cancers. Cancer researchers are now very interested in bringing their samples to York to do spatial biology because not everyone at the moment has access to DSP. GeoMx DSP is data-intensive, so we will have the capacity to help other users. We can bring together researchers who are using the same assays so we can efficiently run their samples in a more cost-effective manner: this is ideal when they are piloting a project and trying to get more grant funding. In general, our lab has analyzed samples from India, the Netherlands, Belgium, and, of course, across the UK, so we anticipate getting the same level of interest across the globe in the GeoMx DSP.
NS: At the end of these interviews, we like to ask some light questions about the lab or the people you work with, the Principal Investigator, etc. We get some interesting and fun answers. Can you tell us something that makes your lab and/or colleagues special or something about them that is quirky or unique?
PT: The lab is unique. It has an extraordinary mix of different personalities complementary to each other, and this creates an outstanding core facility and team. Quite clearly, they look after each other, they work for each other and are a true team. I think that's what makes the lab exceptional: across the board, there is a high degree of team spirit and passion for each other and what we all work on. That's not so light-hearted, but it's a good point I want to get across. Quirkiness about the lab? Puns are a terrible trait for which I am inflicted, but the whole imaging and cytometry lab is slowly catching the bug, and Pun Friday is always the worst day for them! The lab also has an annual dinner at my home, which usually entails a theme of one description of another. The wider Technology Facility also has an annual Christmas dinner that includes the obligatory Secret Santa: this has resulted in some very revealing gifts, and others simply too naughty to talk about! I am sure the pictures must be password protected!
Most years, we get a Christmas present, usually a new instrument that tends to arrive before the end of the year because companies want it off their books before the end of their financial year. We then put a big ribbon on the crate that arrives outside the lab. Numerous times we've had huge boxes with big ribbons wrapped around them arrive while I'm away traveling, but I always get to see a picture of the present!
To learn more about the outstanding work that Dr. O'Toole and his lab are carrying, register to this webinar on-demand.
FOR RESEARCH USE ONLY. Not for use in diagnostic procedures
By
Laura Tabellini Pierre
For research use only. Not for use in diagnostic procedures.