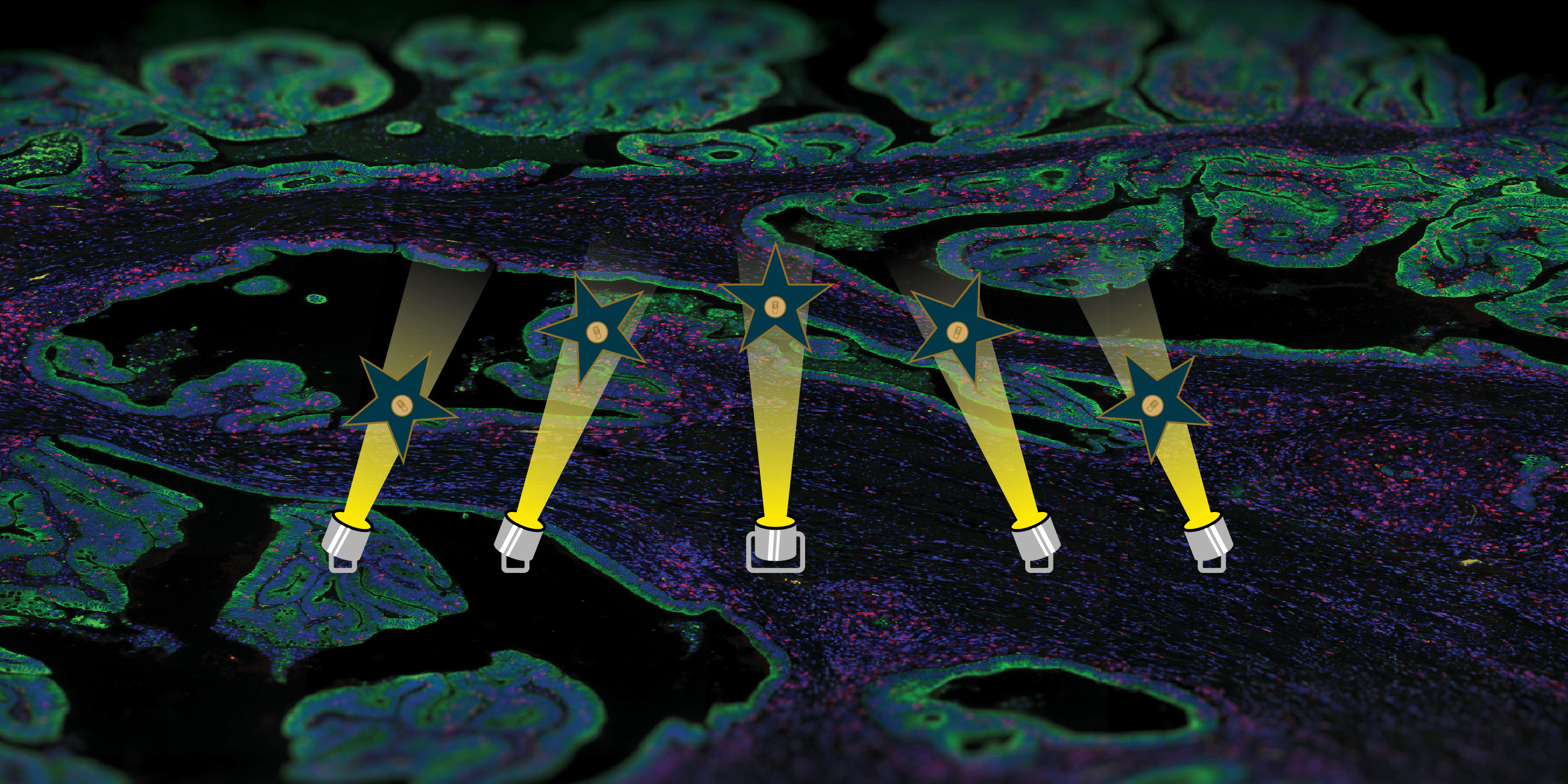 Meet NanoString Scientists at the AMP 2019 Annual Meeting & Expo
When Elaine Lyon, Ph.D., a scientist on the board of the Association for Molecular Pathology (AMP) was asked why she is involved with AMP, its activities and initiatives, she quoted the famous Captain James T. Kirk from Star Trek and replied, "To make a difference". Just like the mission of the USS Enterprise, AMP aims to boldly take molecular diagnostics where no pathologist has gone before.
AMP is the leading organization and "premier gathering" of professionals in the field of molecular diagnostics. To celebrate 25 years of the annual AMP meeting, a comprehensive program this week in Baltimore, MD, will showcase demonstrated leadership in developing tools and assays that advance the field of molecular pathology. As a global leader in developing life science tools for translational research and molecular diagnostics, NanoString and the AMP meeting complement each other well.
On Wednesday Nov 6th, as part of the Corporate Workshop Day, scientists will share their experiences with NanoString technologies.
Imagine how transformative it would be to rapidly detect infectious diseases. NanoString has developed a novel hybridization-based sequencing system, Hyb & Seq™, that when combined with an RNA signature-based approach, allows for universal pathogen identification and antibiotic susceptibility testing. Dr. Deb Hung, M.D., Ph.D., Associate Professor of Genetics, Harvard Medical School and Massachusetts General Hospital, Co-Director of the Infectious Disease and Microbiome Program, Broad Institute of MIT & Harvard and NanoString Chief Scientific Officer and Senior VP of Research and Development Joseph M. Beechem, Ph.D. will demonstrate this system's capabilities during the first presentation of the day at 8:00 AM. What an exciting start to the day!
At 10:00 AM, Dr. Christopher Corless, M.D, Ph.D., Professor Vice Chair, Research. Chief Medical Officer, Knight Diagnostic Laboratories will describe how validation of the Nanostring 3D™ Vantage Solid Tumor Panel can effectively support evaluation of cancer core biopsies by allowing for correlation between RNA and DNA sequencing data with protein expression and phosphorylation levels.
At 11:00 AM, Jeremy Clark, Ph.D. from the University of East Anglia will demonstrate how using an nCounter® Custom CodeSet allowed for the development of a prostate cancer gene expression signature from urine that can identify and classify the disease into one of four risk classifiers for cancer aggression.
Don't miss the poster sessions on Nov 8th and 9th, where you can view more seminal work that has been done using NanoString technology:
Friday, November 8th 2:45 – 3:45 PM:
Poster ST134: Genomic Characterization of Breast Cancer Heterogeneity Using the Breast Cancer 360™ Panel
Saturday, November 9th 9:45 – 10:45 AM:
Poster ST089: Fusion Gene Detection in Cell-free Plasma by NanoString Low Input Fusion Assay
Poster ST113: Rapid, High-plex, Amplification-free Direct RNA Expression Profiling from FFPE Tissue Using Hyb & Seq Counting Mode
But especially don't forget to pass by booth #2833 to meet the NanoString experts and ask them all your burning research questions or just stop by for a chat! NanoString scientists are known to be great conversationalists in addition to being sharp researchers!
Join us for our AMP 2019 90s themed after party! Register here.
---
By
Laura Tabellini Pierre
For research use only. Not for use in diagnostic procedures.