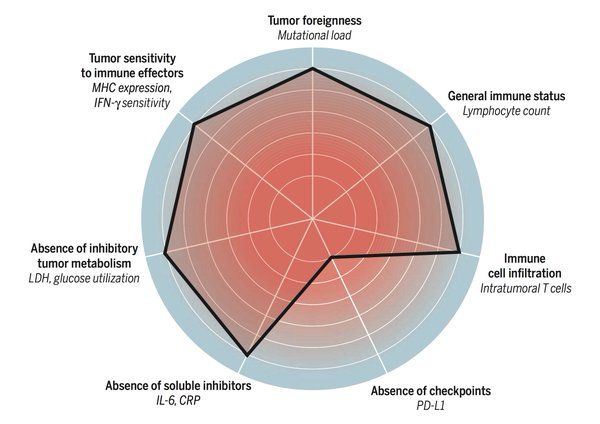 The Cancer Immunogram: A Picture of Personalized Medicine
What do we already know about tumor-immune system interactions, and how can this information be used to help guide us toward the best therapeutic choice? That is exactly the question that a group of researchers from the Netherlands Cancer Institute, together with a colleague from the University of California, Los Angeles, set out to discover. In a "Perspective" commentary published in the May 6 issue of Science, they introduced a framework for cancer immunotherapy called the cancer immunogram, which takes into account seven defined parameters that characterize aspects of cancer-immune interactions for which biomarkers have been identified or are plausible. They are:
Tumor foreignness
General immune status
Immune cell infiltration capacity
Absence of checkpoints
Absence of soluble inhibitors
Absence of inhibitory tumor metabolism
Tumor sensitivity to immune effector mechanisms
The group then put these seven parameters on a radar plot, along with the existing therapies available to treat it. The purpose of the cancer immunogram is to help clinicians identify, for each unique patient, the immune-cancer interactions that are most important to focus on with available therapies to achieve immune control.
The authors, Christian Blank, John Haanen, Antoni Ribas, and Ton Schumacher, recognize that the proposed cancer immunogram is not static–it will continue to evolve as new biomarkers are explored and old ones are evaluated. However, it is exciting that a framework is now in place which might be used clinically to direct treatment in a more personalized manner for individual patients.
The cancer immunogram is important because it's a new tool that can allow mapping cancer-immune interactions in a way that has never been done before. Every patient's tumor has different ways of evading the immune system, and it's often not as straightforward as finding one way that can be exploited. With this model, one can visualize what factors are in play and which drug or combination of drugs are most likely to have an effect.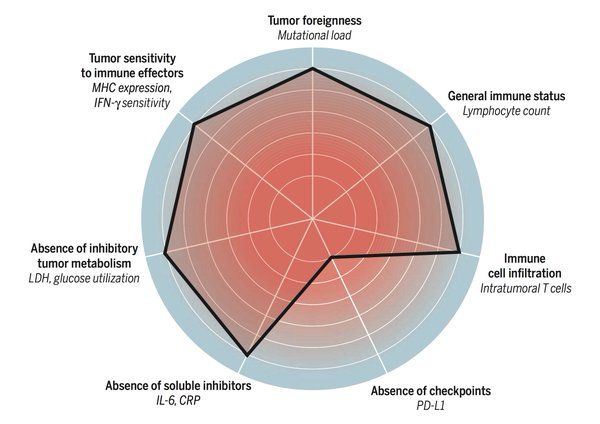 The cancer immunogram. Christian U. Blank, John B. Haanen, Antoni Ribas and Ton N. Schumacher. Science 352: 658-660, 2016
For research use only. Not for use in diagnostic procedures.