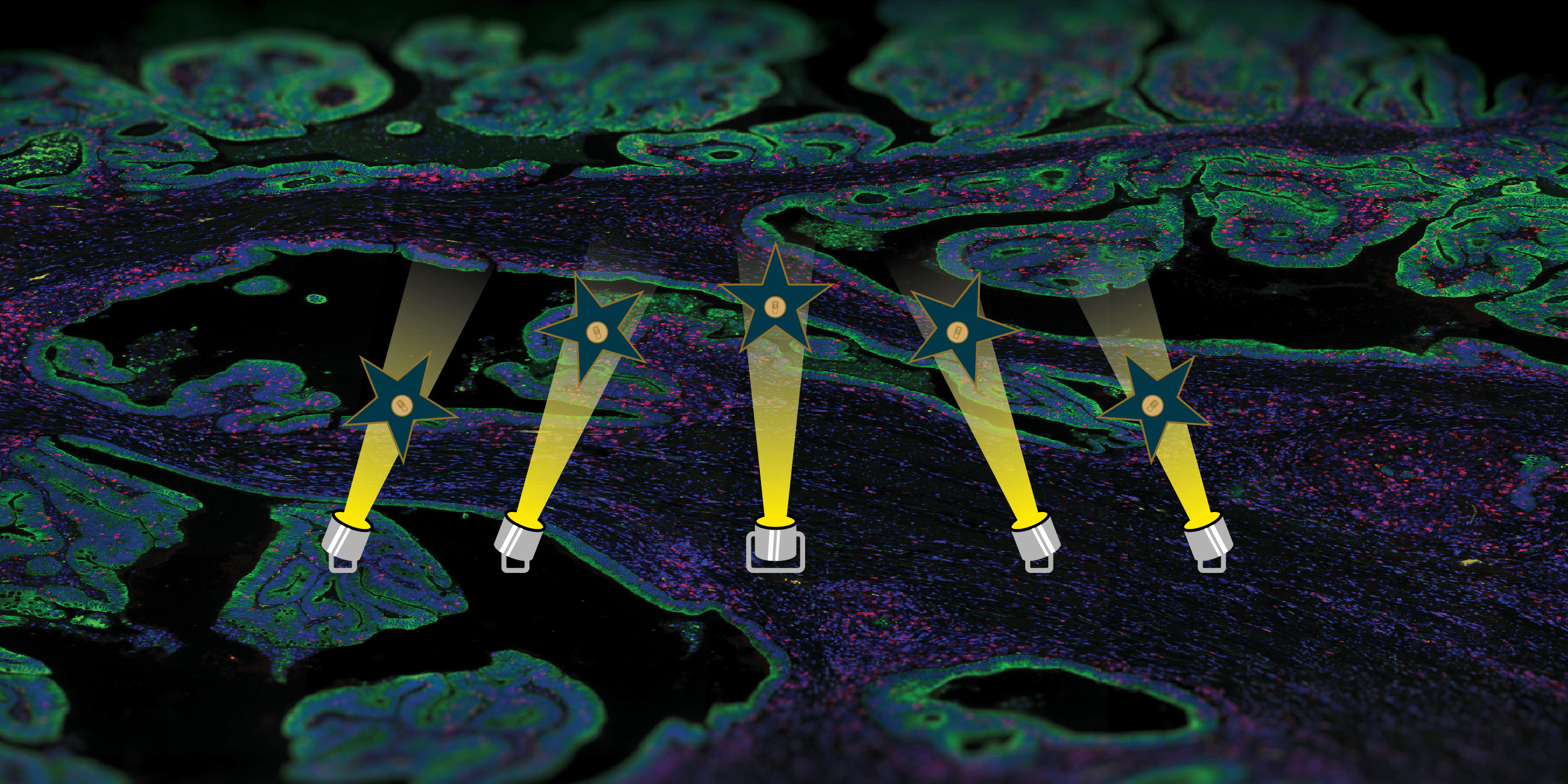 Sarah Warren on
November 29, 2017
It's been an exciting and productive annual meeting for the Society for Immunotherapy of Cancer (SITC) 2017, full of ground-breaking science to share when back in the lab. For those of you who weren't able to attend, mark your calendars for next year's conference (Nov.7-11, 2018); every year the science gets better, the level of engagement increases, and the SITC leadership finds new ways to promote their mission.
Below are 4 highlights from SITC 2017
IO 360 and the Tumor Inflammation Signature
Syndax Pharmaceuticals used a beta version of the new PanCancer IO 360™ Gene Expression Panel* to characterize patient responses to the HDAC inhibitor entinostat and pembrolizumab after failure of immune checkpoint monotherapy. Entinostat has been shown to alter the activities of regulatory T cells and myeloid derived suppressor cells within the tumor, thereby promoting anti-tumor activity. The IO 360 panel was used to characterize changes in immune activity in response to therapy. The combination of Entinostat plus pembrolizumab induced activation of immune responses in patient tumors, specifically the tumor inflammation signature and increase of genes associated with CD8 T cells, IFNγ signaling, and cytotoxicity.
Digital Spatial Profiling*
Dr. Michael Davies of MDACC gave a talk during the NanoString workshop where he shared data on molecular profiling of tumor samples in support of clinical trials at MDACC. Characterization of melanomas with heterogenous PTEN expression within the tumor by Digital Spatial Profiling (DSP), allowed differential patterns of PI3K signaling within the tumor to be assayed, revealing a correlation with immune cell infiltration. DSP was also employed to profile melanoma metastases with asynchronous clinical responses to targeted therapy or immunotherapy to understand how changes in immune gene expression correlated with clinical outcome. These studies demonstrated the value of deeply characterizing clinical samples while maintaining spatial context to better understand therapeutic responses and guide development of new therapies.
Nektar Therapeutics
Nektar Therapeutics used NanoString assays* to characterize the therapeutic activity of NKTR-214, their pegylated IL-2 drug that promotes expansion and activation of cytolytic CD8 T cells, Th1 CD4 T cells and NK cells without inducing activity of regulatory T cells. They used NanoString to observe transcriptional changes within the tumor that were associated with T cell receptor signaling, cytokine mediated signaling, and NK cell activity. NKTR-214 not only induced T cell activation but also upregulated immune checkpoint molecules, suggesting potential combination immunotherapies. NKTR-214 was also evaluated in combination with nivolumab in late stage melanoma, renal cell carcinoma and non-small cell lung cancer. These clinical results were impressive, inducing objective responses in 46-75% of patients, depending on indication, with no additional toxicities induced by the combination therapy.
SITC Immune Monitoring Task Force
One of the most exciting things to be announced at SITC was the formation of the SITC Immune Monitoring Task Force. This group will hold a workshop in May 2018 in conjunction with the SITC Biomarkers Task Force to identify and propose solutions for addressing fundamental unanswered questions of immune response in tumors. The Immune Monitoring Task Force will be led by an advisory group including NanoString's CMO, Dr. Alessandra Cesano.
The Immune Monitoring Task Force will work to address questions such as:
– Genetics of immune landscape
– Transcriptional patterns within tumors
– Immunogenic cell death
– Experimental models of tumor immunity
– Germline genetics of the immune landscape
With that, we close the book on the 2017 SITC Annual Meeting and are already looking forward to next year's meeting. Molecular profiling of tumors and immune cells remains a critical activity to better understand tumor-immune interactions and design therapies to leverage or modulate the body's immune response to provide long lasting clinical benefit. See how NanoString can be a part of your research by visiting NanoString.com and learning about our suite of immuno-oncology products*.
*FOR RESEARCH USE ONLY. Not for use in diagnostic procedures.