Laura Tabellini Pierre on
June 14, 2021
Molecular diagnostics, or molecular pathology, refers to a range of tests and high-throughput methods analyzing the genome to detect, diagnose, and treat diseases. The ultimate goal is to achieve personalized medicine, a game-changer in the way we approach the treatment of chronic or fatal illnesses. A company at the forefront to achieve this goal is Oncocyte™.
Oncocyte™ is a molecular diagnostics company located in Irvine, CA. It provides services aimed to accelerate and optimize the diagnosis and treatment of cancer with both patented tests and biopharma services.
But when you look closer and get to know the company and its people, you realize there is more. Oncocyte's mission is to contribute to defeating cancer and its high costs in terms of personal tragedy and economic hardships. To do so, they invested in hiring the best people and offering the most cutting-edge technologies.
These investments have resulted in a workplace where the employees trust and invest in the future of their company: in fact, Oncocyte placed number 4 out of 40 in the medium-sized company category for Best Place to Work in Orange County 2020, a result obtained after an evaluation of the workplace policies, practices, and demographics as well as a survey of the employee experience where the results of which were weighted 75% towards the final ranking.
As part of their investment strategy, Oncocyte invested in technologies developed at NanoString and adopted the nCounter® Analysis System as part of their portfolio. We sat down with them to talk about Oncocyte, NanoString, and their future as partners in fighting cancer and other chronic diseases.
NANOSTRING: In an interview from November 2019, Oncocyte's CEO Ronnie Andrews weighted the importance of people above technology and strategy: people who are dedicated to the mission, with the experience and energy to collaborate and form a culture that is pivotal to the success of the company. Can you highlight any examples of individuals who have recently made significant contributions to your company's mission and success?
ONCOCYTE: Our CEO stands out because of his vision of a continuum of diagnostic testing ranging from early detection, mutation analysis, tumor microenvironment analysis, and resistance monitoring to ultimately being able to treat a patient's cancer as a chronic disease rather than a terminal disease.
Oncocyte's business development team also stands out for its drive to provide a wide range of research tools ranging from nCounter analysis to next-generation sequencing, permitting a variety of reference platforms.
Our CFO has also given us the right vision and leadership as he has prioritized having enough capital to expand our services and proprietary menus as well as the overall laboratory capacity.
NSTG: This is an exciting time for Oncocyte: you acquired Insight Genetics early in 2020 and expanded their portfolio of molecular platforms to include NanoString's nCounter® Analysis System. What made you decide to adopt the nCounter platform?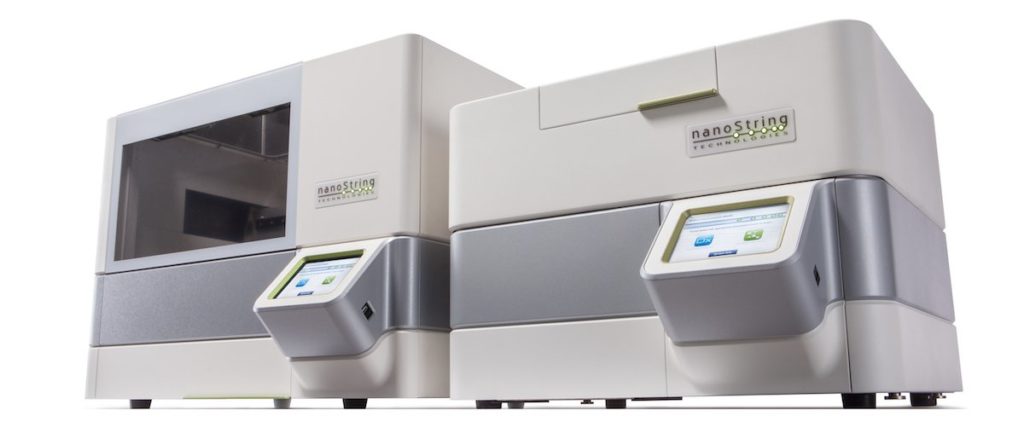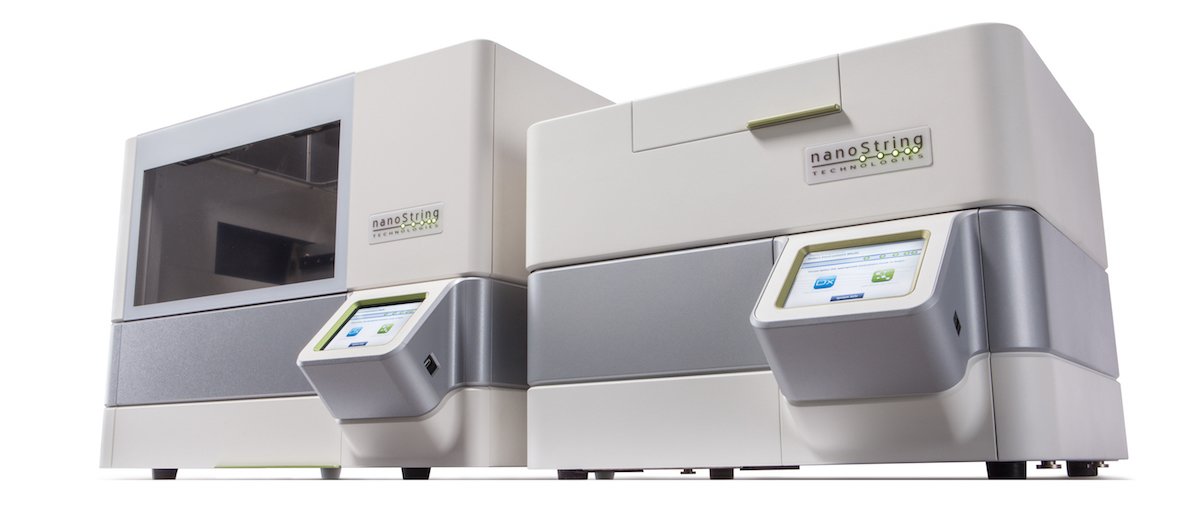 OCX: Originally, the NanoString nCounter system was placed at Insight Genetics by a pharmaceutical company for their specific nCounter assay needs. Insight Genetics later purchased the platform as more clients were identified through Insight Genetics' academic collaborations as needing custom and off-the-shelf nCounter assays for neurodegenerative and oncology-based programs.
NSTG: Oncocyte's Biopharma Services include solutions for target discovery, assay development and validation, and clinical trials. How do you see NanoString enriching the value of your Biopharma clients' translational medicine programs and how will the diversity of nCounter gene expression panels help advance your clients' drug development programs?
OCX: Oncocyte has run numerous nCounter Neuropathology panels on preclinical models looking at differential expression changes upon dosing with candidate drugs, and this preliminary efficacy data often leads to clinical trials. Oncocyte has also used nCounter analysis in various phases of clinical trials to do pathway analysis of alterations in tumor microenvironment biology wrought by different therapies.
NSTG: What aspects of your services, expertise, and laboratory infrastructure make you an ideal NanoString technology access partner for biopharma?
OCX: Oncocyte is more than just a molecular diagnostic facility, but a culmination of scientific expertise that allows both industrial and academic translational research to flourish. Oncocyte routinely collaborates with various clients to publish abstracts at national meetings and authors manuscripts with data generated at Oncocyte.
Oncocyte provides bioinformatics support to all projects, adapts easily to the biology of the study, and provides expertise in designing nCounter Custom CodeSets to accommodate each client's needs.
NSTG: NanoString works with key opinion leaders (KOLs) and other experts in the field when developing new nCounter panel content for studying various diseases. Outside of nCounter panels for oncology and immuno-oncology research, what other panels will be valuable to your biopharma clients?
OCX: Oncocyte has a vast network of KOLs who support our assay programs. To date, most of Oncocyte's (Insight Genetics') nCounter experiments were performed using the Neuropathology Panels.
Oncocyte's pharma services are not restricted to oncology-based projects but other types of projects and include a wide range of molecular biology services ranging from quantitative Polimerace Chain Reaction (qPCR), multiplex PCR, and NGS testing including assay development. Oncocyte has the capacity and capability to expand our nCounter offerings to a wide range of disease research areas.
Find out more about Oncocyte's services and their range of molecular diagnostics.
For Research Use Only. Not for use in diagnostic procedures.
Post by
Laura Tabellini Pierre